Tonight is the post- prom fundraiser at Buffalo Wild Wings! You will need the "coupon" from the Facebook post in digital or paper form. Attached is the coupon.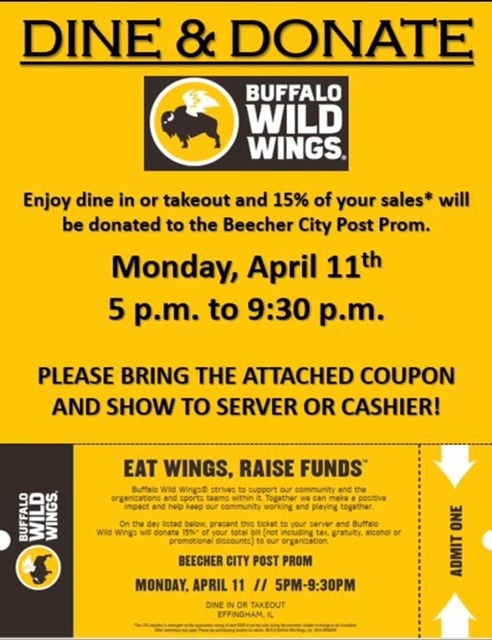 The Windsor/Stew-Stras baseball game is rescheduled for Thursday April 14th. Varsity start time of 4:00 pm with JV innings to follow.

Both the HS & JH Track practice's are cancelled for today, Monday, 4-11-22.

Tonight is the night! The variety show is at 7 PM in the high school gymnasium. Cost is free will donation. Come and have a laugh or two with this group!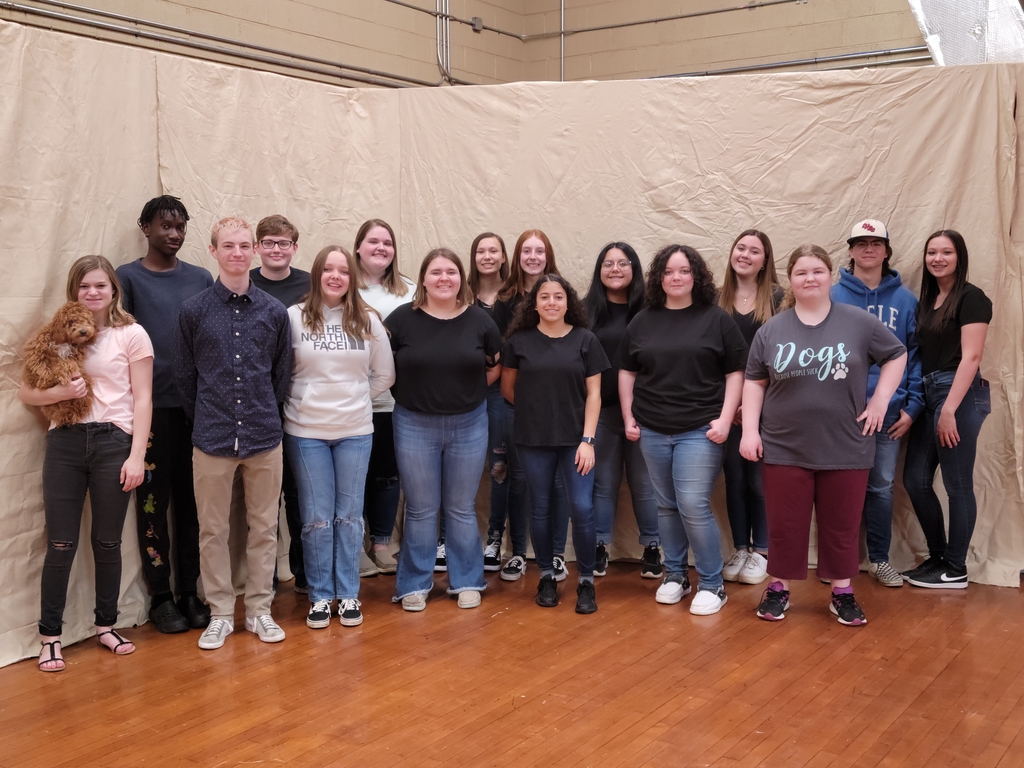 Look who is teaching in the preschool today!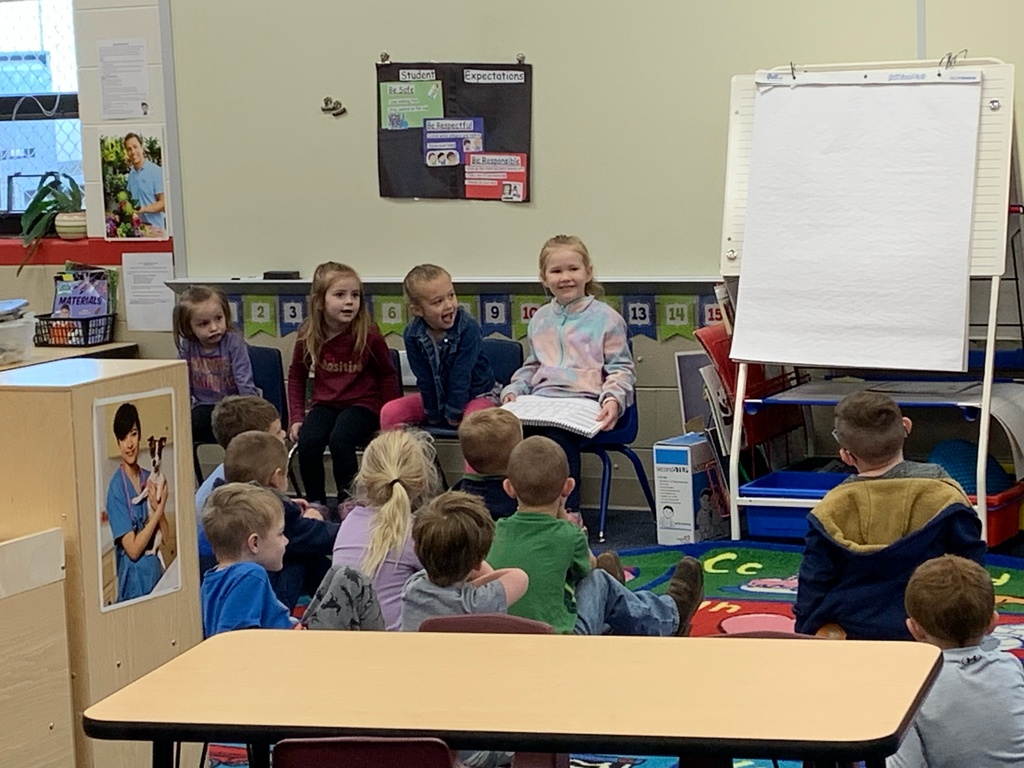 Congratulations to Lorena Doty for being named the March Beecher City High School Student of the Month and to Madison Dawson for receiving the March Junior High School Citizenship Award.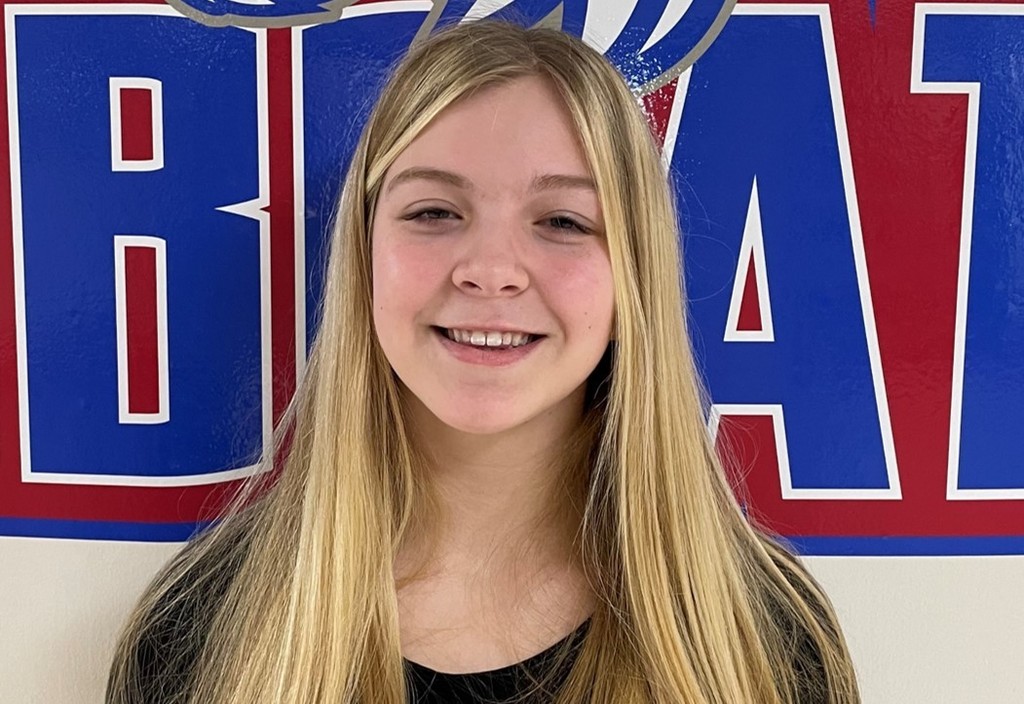 The HS baseball game has been cancelled for tonight at Neoga.
Forty ET Eight, American Legion, and the DAV presented flags to the first grade class today. They also heard about flag care and proper display.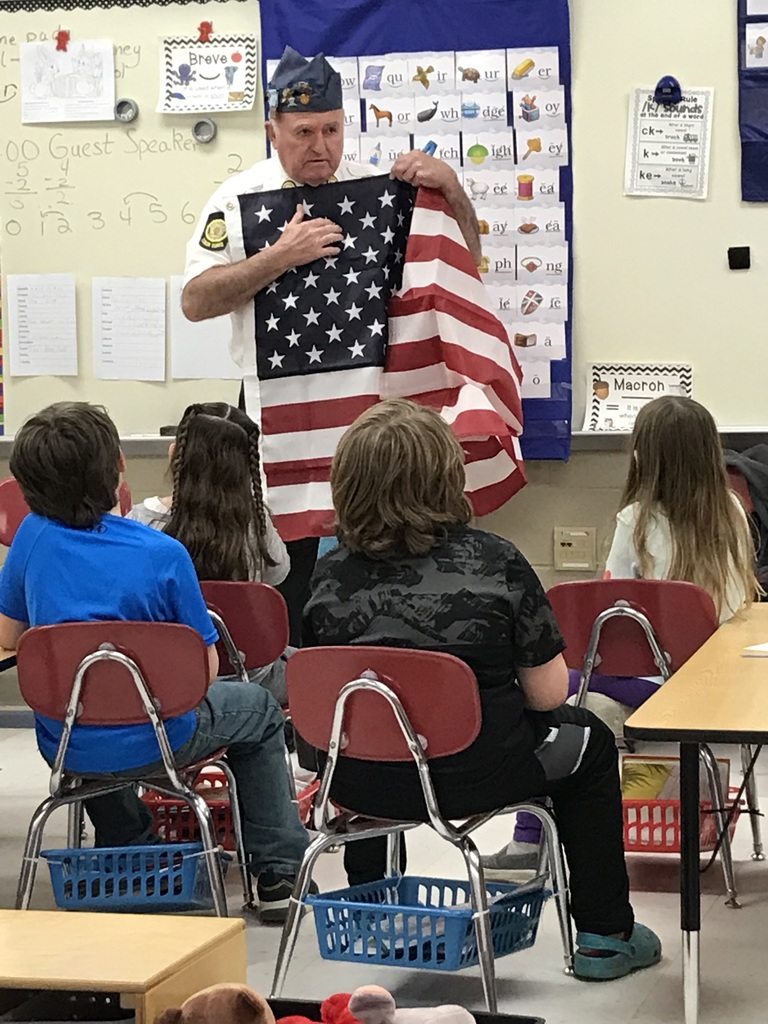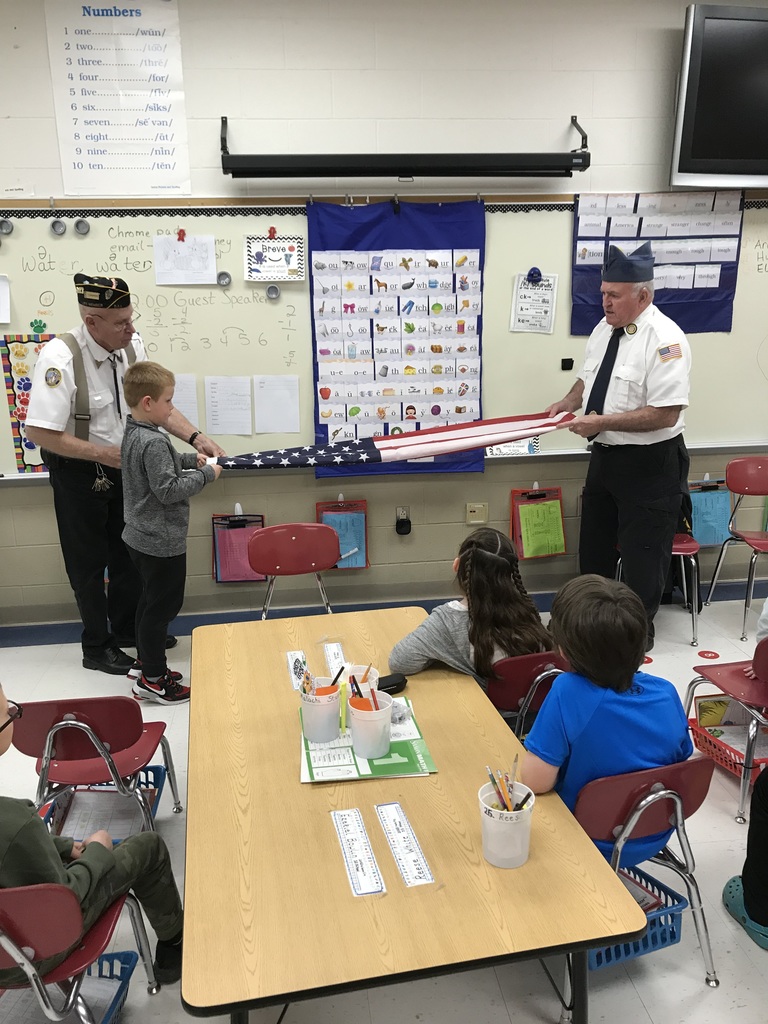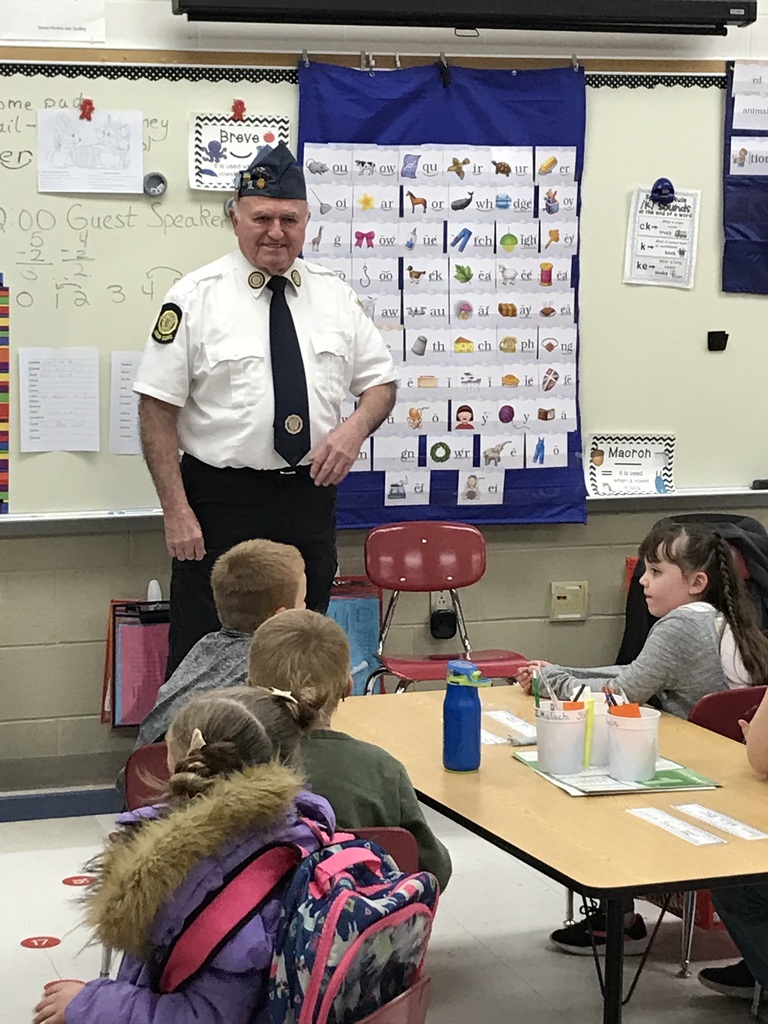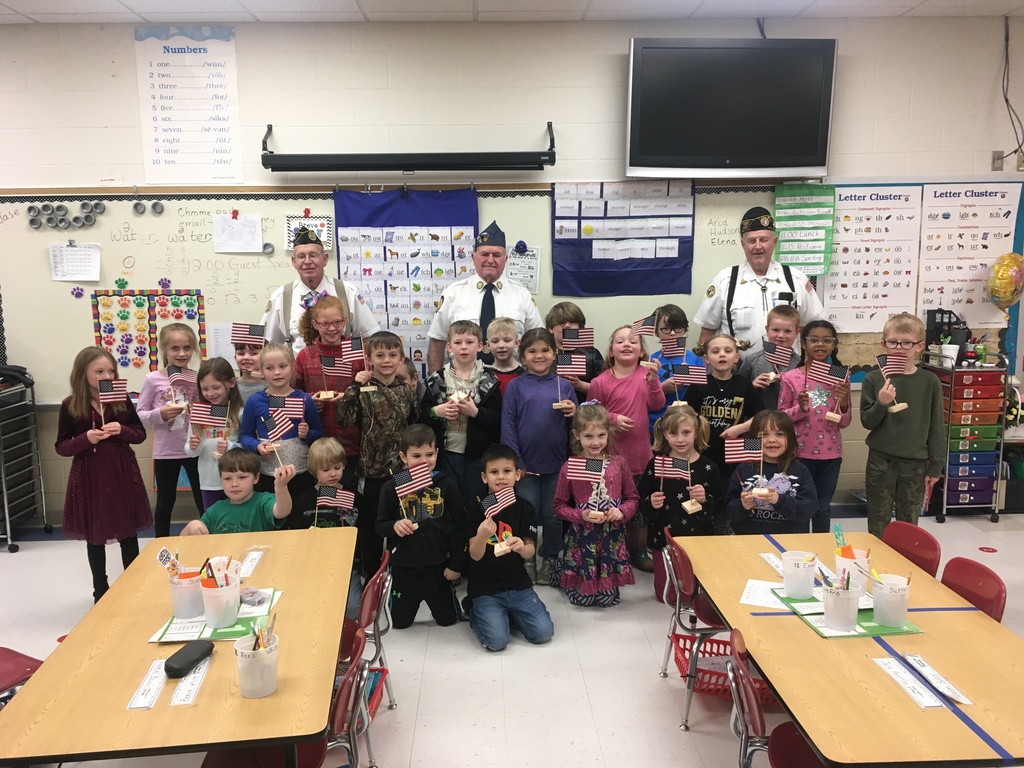 Todays HS baseball game will be played AT Neoga @ 4:30 Varsity Only Dieterich baseball and softball game rescheduled AT Dieterich: -Saturday, April 9th start time of noon -Bus time 10:00 am Cowden, 10:10 BC and 10:20 S Addition for baseball rainouts: - Monday, April 18th Neoga JV start time of 4:30 - Wednesday, April 20th Neoga start time 4:30

Post Prom 2022!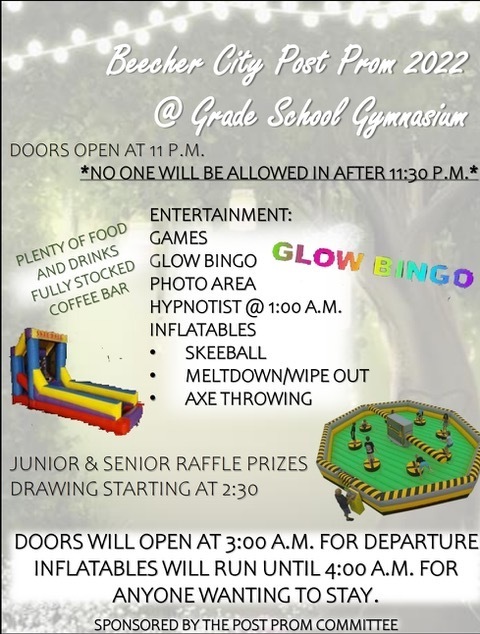 Come out and support the cast of the 2022 Variety Show this Friday at 7 PM in the high school gymnasium. They promise you will laugh! The cost is a free will donation.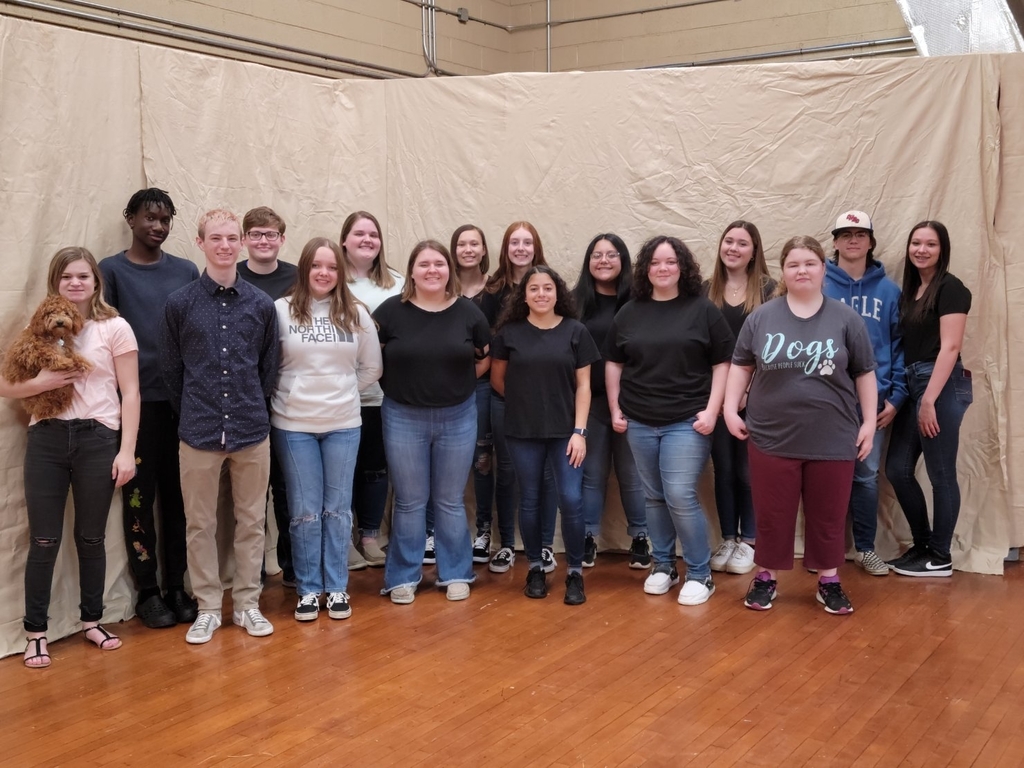 Lunch with a friend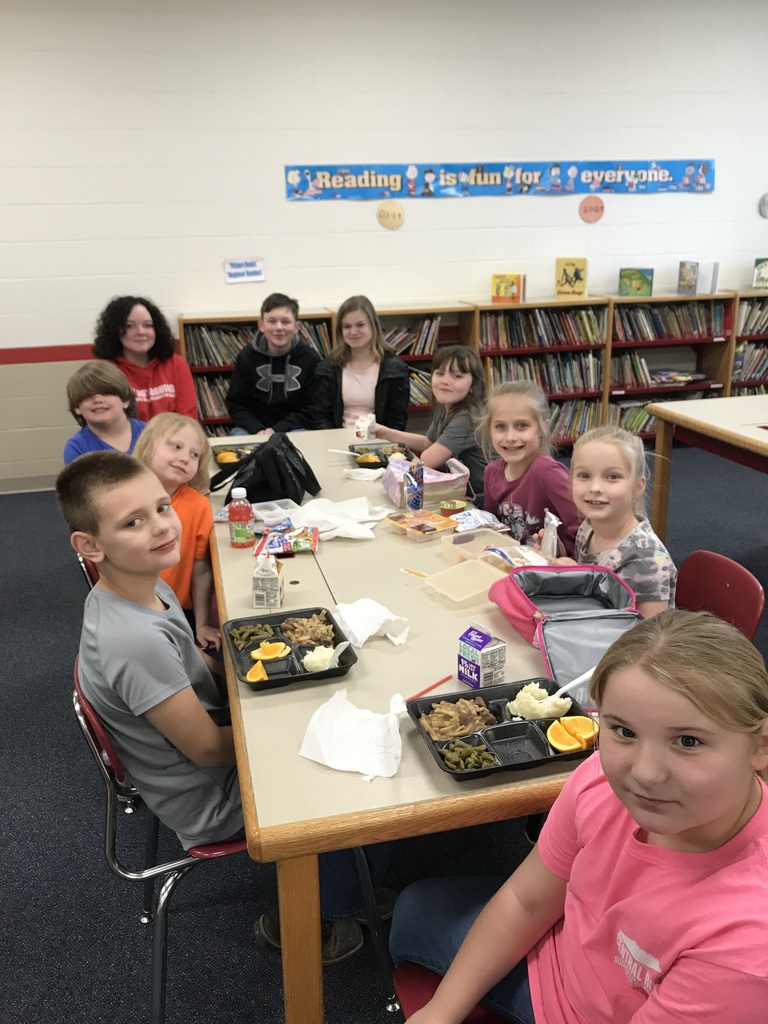 Free We have 25 computer desks available. Must be able to pick up. Deadline May 13. Call the Grade School at 618-487-5100 option 3 to schedule pick up.

On Tuesday, April 5th, Beecher City High School sent two teams to the Council 10 Envirothon Competition hosted at the Ballard Nature Center in Altamont, IL. The teams competed against several local schools in the categories of aquatics, forestry, soils, wildlife, and from waste to resources. Both the FFA and Biology teams won their overall competitions. The FFA team was also honored for having the highest scores in aquatics and wildlife. These victories propel both teams to the Envirothon State Competition hosted at the 4-H Memorial Camp in Monticello, IL on May 11th and 12th.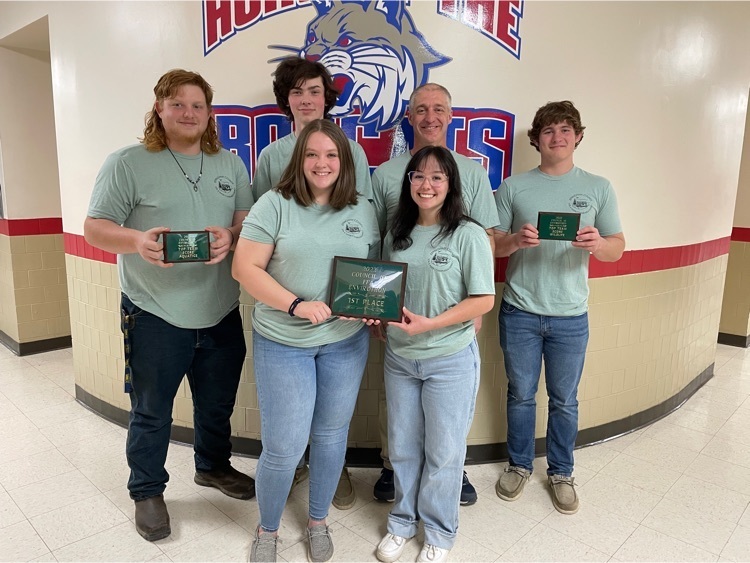 The softball game for tonight has been cancelled. There will be no practice.

Excellent job to all FBLA Members who attended the State Leadership Conference last weekend in Springfield. Congratulations to Sarah Doedtman, who placed 9th in Agribusiness, Layne Jones, who placed 9th in Introduction to Information Technology, and Alexziah Hagler, who placed 1st in Introduction to Information Technology and is now qualified for Nationals! We are proud of each and every one of you.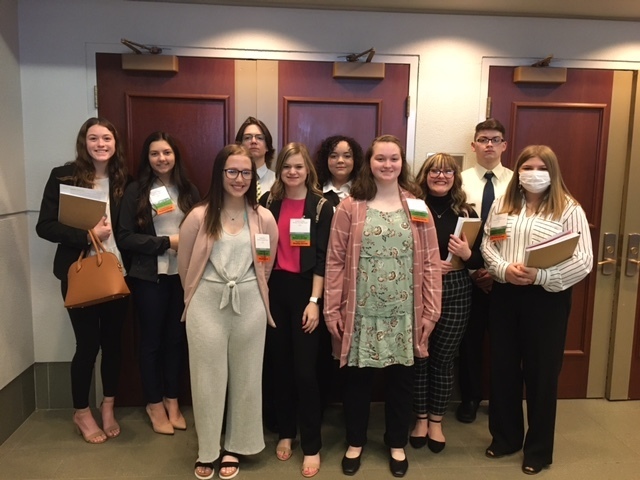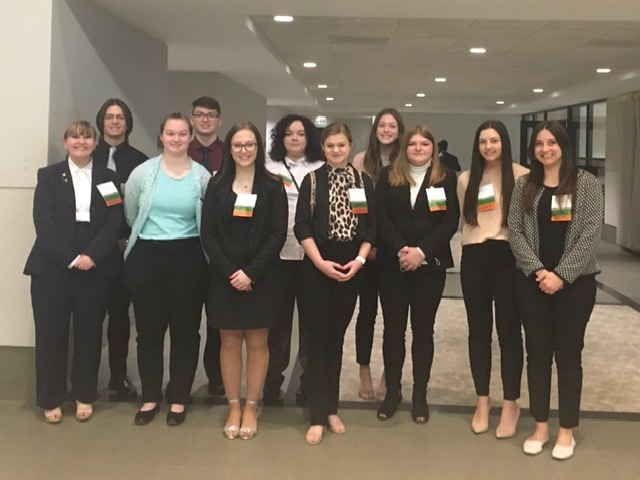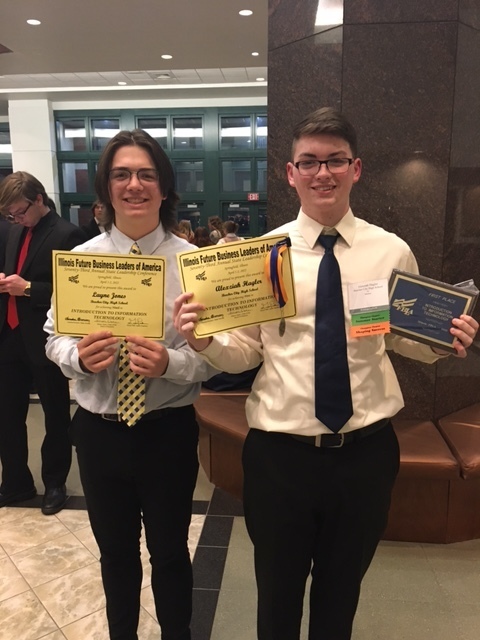 After a science lesson about Spring, the Kindergarten Class took a short walk around the school to look for signs of spring.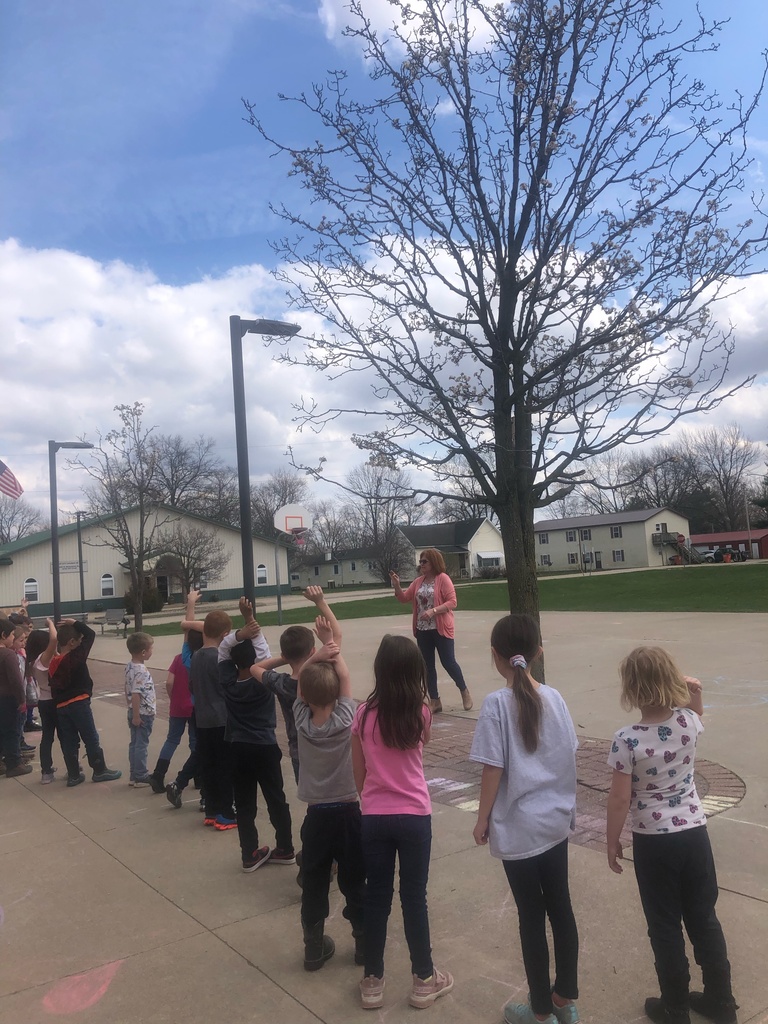 Enjoy dine in or takeout and 15% of your sales* will be donated to the Beecher City Post Prom. Monday, April 11th 5 p.m. to 9:30 p.m. PLEASE BRING THE ATTACHED COUPON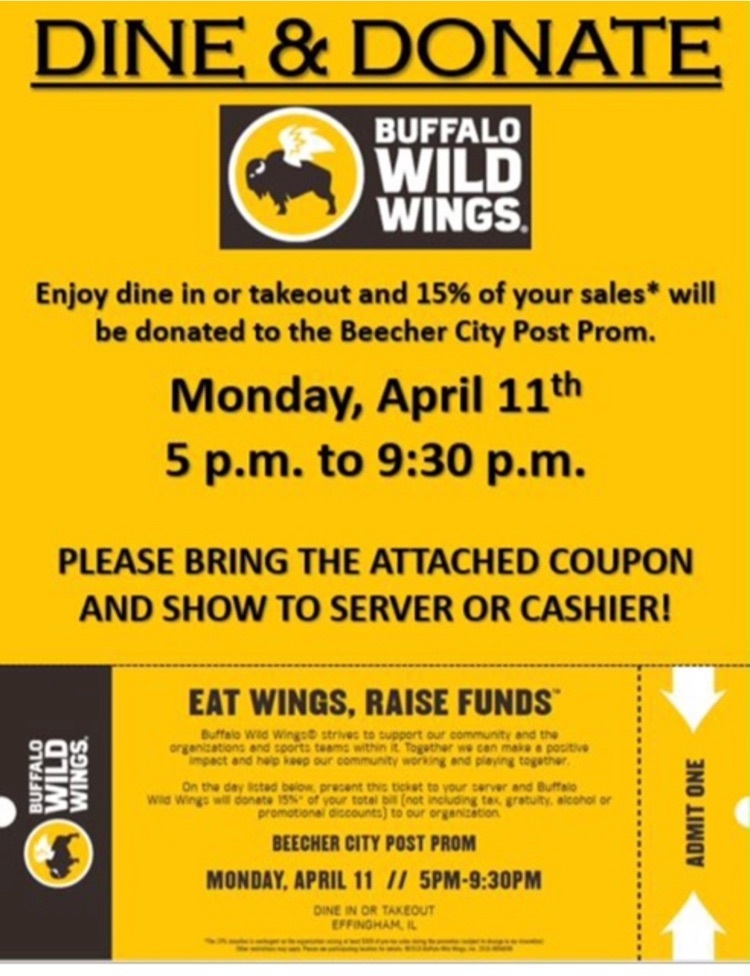 Easter Egg on Sunday April 10, 2022 at 2:45 PM.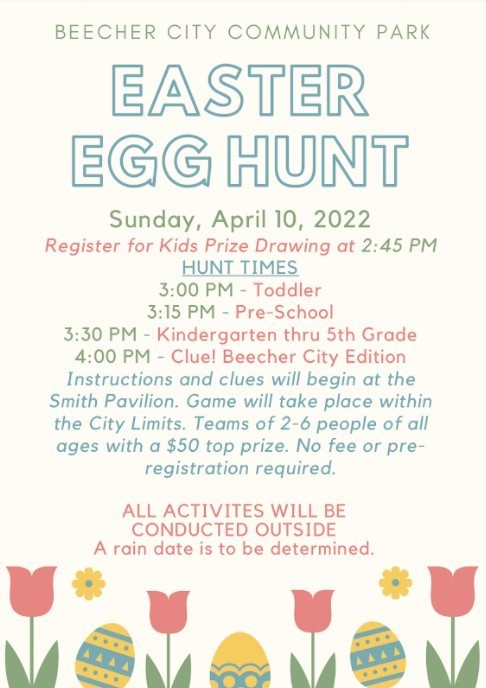 There will be no softball practice tonight. THIS SATURDAY--game with WSS has been cancelled (no rescheduled date yet) APRIL 25th Softball CHBC vs. Mulberry Grove start time 4:30 (this is the rescheduled date) APRIL 27th JH Scholar Bowl Regionals time and place TBA