It was a great opening day at Beecher City High School! The teachers were in mid-season form and the students showed great energy. Some exciting things are happening at the high school baseball diamond as well. Construction of the home dugout is really coming along. The baseball Bobcats are working hard and look focused to build on the success they had last season.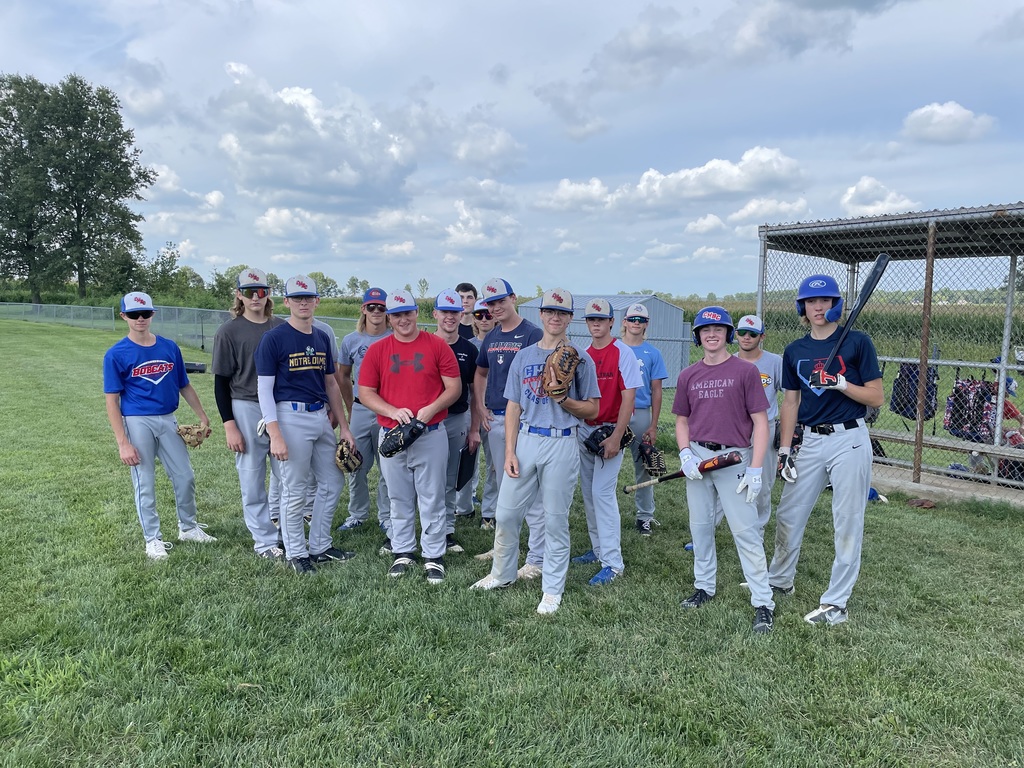 The Bobcats and the Beecher City Community had a great day on Saturday, August 13. The CHBC Jr High baseball team won their own tournament by beating Mulberry Grove and Effingham Sacred Heart. Windsor/Stew-Stras finished third in the baseball tournament. The CHBC Jr High softball team finished second in their round robin by beating Mulberry Grove and St. Elmo/Brownstown. Windsor/Stew-Stras won the softball tournament by going 3-0. Congratulations to the CHBC Bobcats players and coaches! The weather was perfect and thank you to all those who helped prepare the fields, umpire, work the concession and food stands, and fans that came out and supported all the teams.
There will be a short parents' meeting for junior high softball after the game on Monday at the Beecher City park. Please contact Coach Herrmann if you have any questions. Have a great weekend!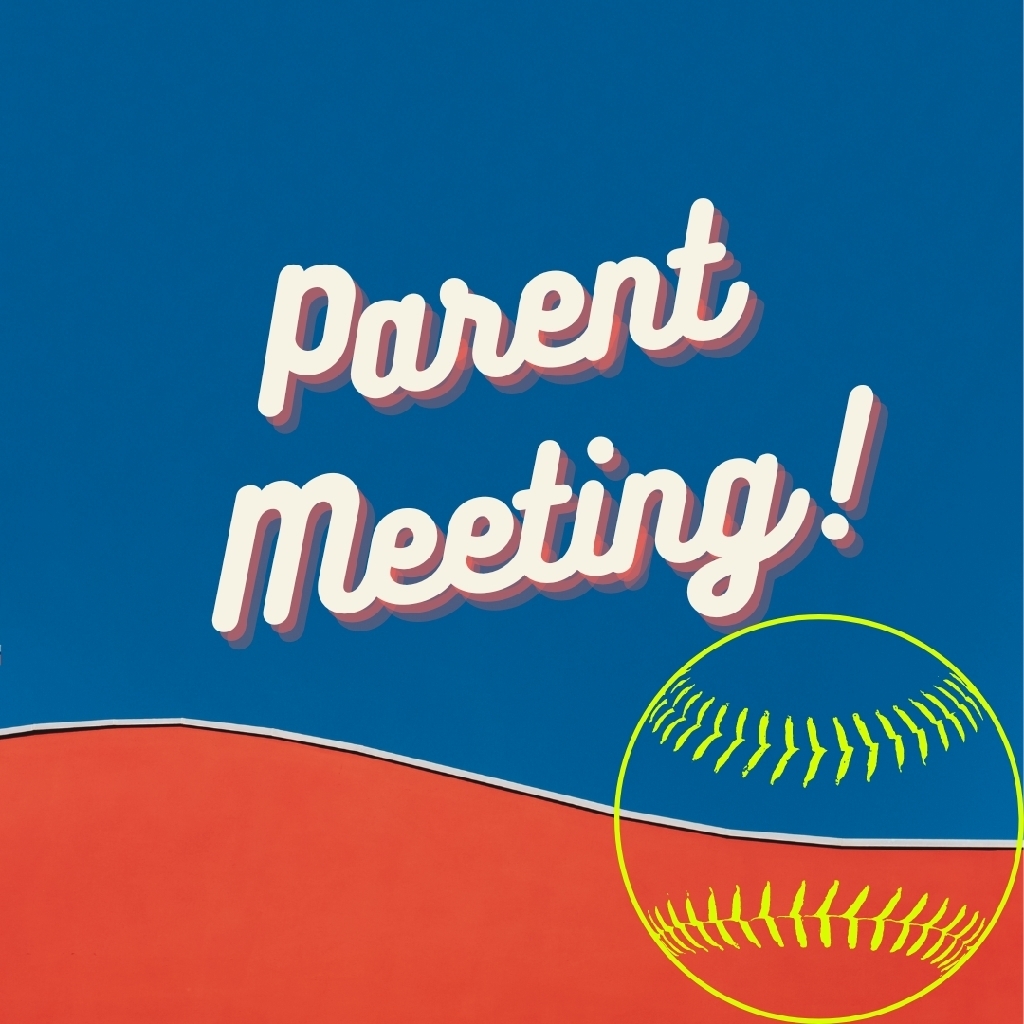 Jr. High Softball Tournament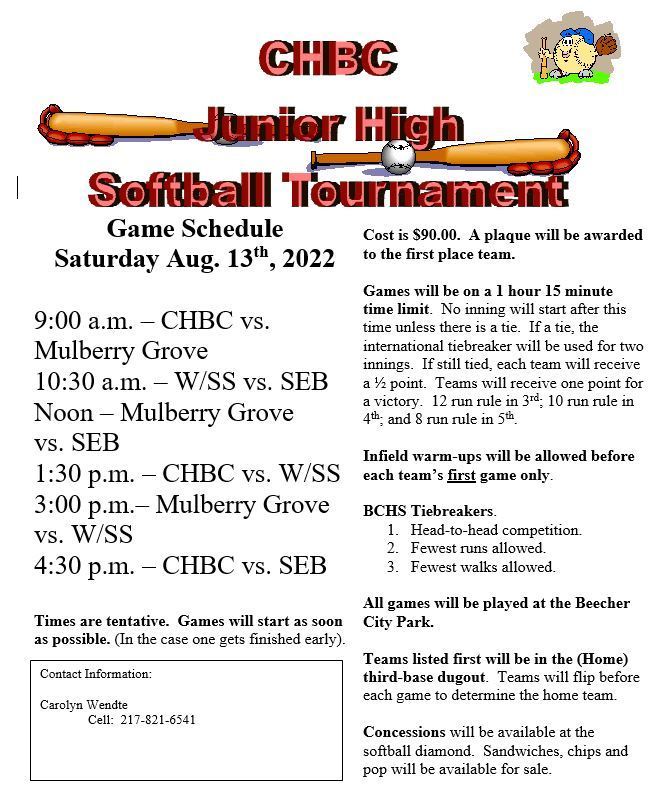 Attached is the 2022 CHBC Junior High Baseball practice schedule. The 2022 CHBC Junior Baseball game schedule can be found on our website.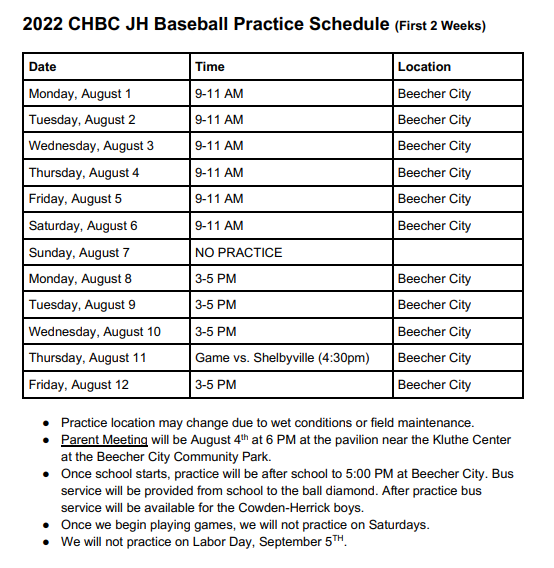 For Thursday, July 28th, the Junior High Baseball Camp will conduct its practice at the baseball field. If there is a significant weather change in the morning, coaches will be at the field to give additional guidance. Otherwise, players should bring all their equipment, spikes and water to the baseball field. If you have any questions or concerns, please free to contact Coach Brown at 309-200-6408. Thank you!

Due to the forecast for continuing inclement weather tomorrow, our Jr. High Baseball Camp will once again conduct our practice at the Beecher City Grade School on Wednesday at 9am.  Players should bring their baseball equipment, water and their tennis shoes.  Also, if a player has not signed up, it is not too late and we welcome them showing up tomorrow at 9am.  If you have any questions or concerns, please feel free to contact Coach Brown at 309-200-6408.  Thank you

Players attending the Jr. High Baseball Camp, besides your normal baseball attire and water, please bring your tennis shoes with you everyday to camp.  In the event of inclement weather where we cannot be outside, we will direct the parents/players from the baseball field to the Beecher City Grade School where we will practice inside.  If you have any questions or concerns, please feel free to contact Coach Brown at 309-200-6408.  Thank you.

There will be a Post Prom Meeting at the Beecher City Kluthe Center, August 10th at 7 PM. Any Junior or Senior parents who are interested in helping are encouraged to attend

Job Opening!

Online Registration

2022-2023 Supply Lists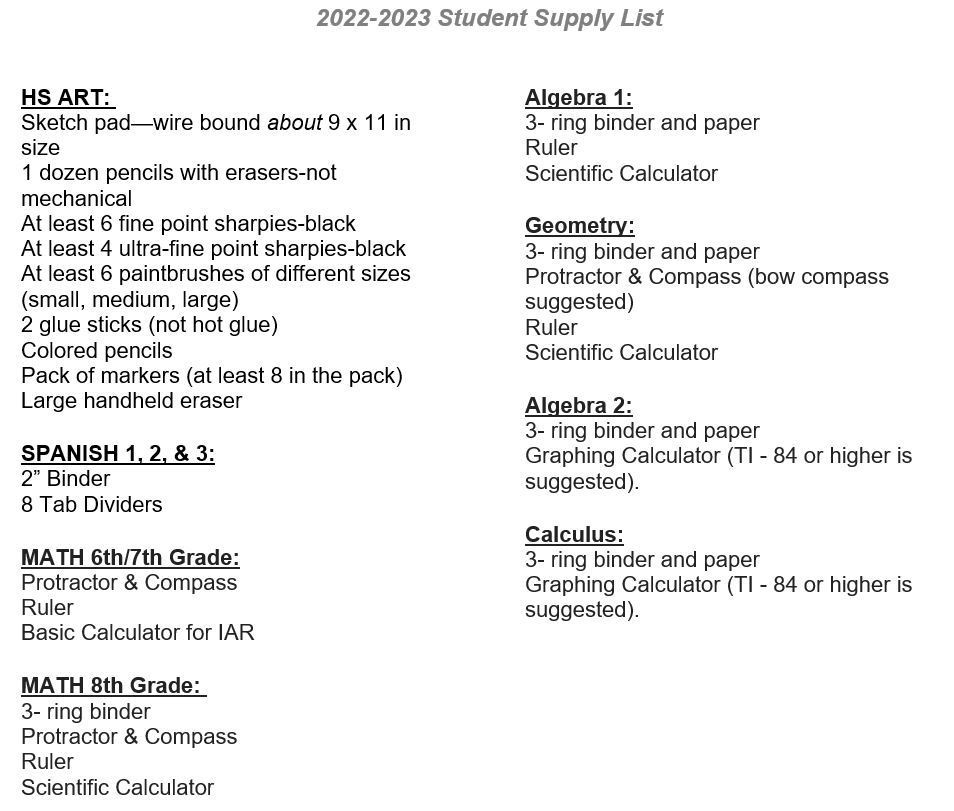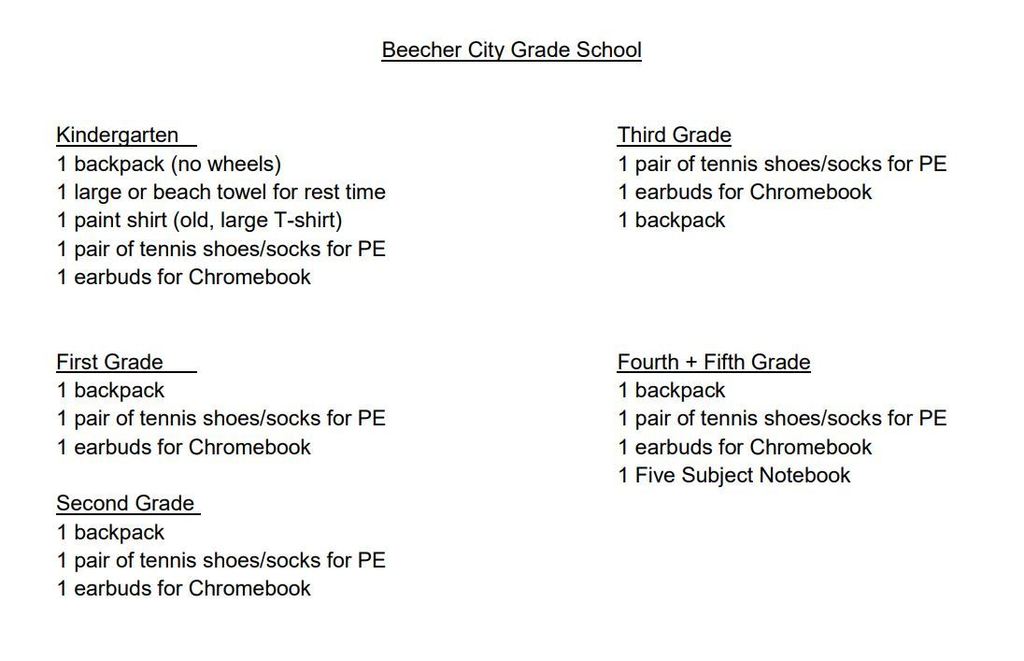 The Beecher City School District will be supplying the main school supplies for the upcoming 2022-2023 school year. The supply lists attached are the items that your child(ren) will need to start the school year. All information regarding the 2022-2023 registration may be found on our website
https://www.beechercity.org/documents/registration-file-2022-2023
or on the Bobcat App- Documents-Registration File 2022-2023. Once again Online Registration will open up Monday, July 18th, 2022. If you have any questions regarding registration please call anytime after July 25, 2022.

You still have time to register for CHBC JH Boys Baseball Camp!!!! If you are unable to attend the camp but would still like to play be sure to contact Coach Brown to let him know.

Any student interested in running high school or junior high school cross country, there will be an informational meeting on Friday, July 15 at 6:00 pm at the Cowden Park.

CHBC junior high softball will begin practice on Monday, July 25th for incoming 6th through 8th grade girls. We will have practice Monday through Friday from 8:00 am-10:00 am for the first two weeks. Athletes will need a valid sports physical and proof of insurance before they can practice. They need to bring drinks, gloves, cleats, helmets, and any other equipment they have. If you are planning on playing this year, please email Coach Herrmann at
kherrmann@beechercity.org
to let her know the athlete's name and grade level for the 2022-2023 school year. In the email, please include names and numbers for parents/guardians who need to be on the call list. If you cannot be at practice on the first day, please make sure you let Coach Herrmann know that in the email so she can make sure you have the paperwork you need. Thanks!

Ramblin' Rose School Bus will be visiting Beecher City on July 19 (3pm- 5pm) at the Beecher City Foodliner. Ramblin' Rose offers free basic school supplies as well as school clothing for children.

Things you need to know about the upcoming 2022-2023 school year.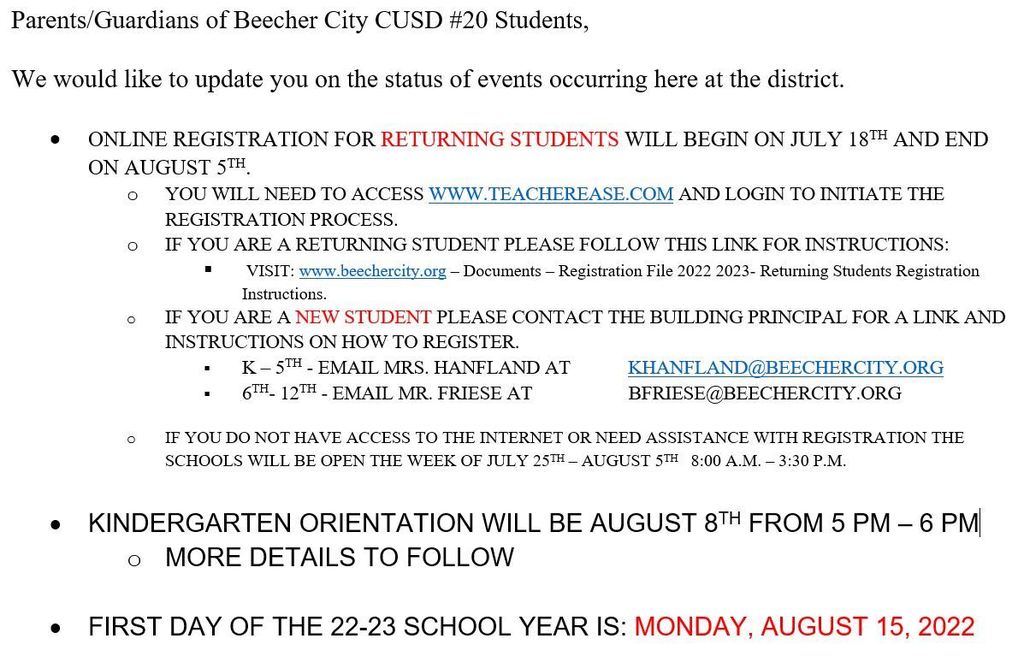 For any high school students needing community service, here is a great opportunity to get your hours completed. The Fayette County Fair is looking for worker's to help at the upcoming fair, July 8th through July 13th. If you are interested please contact Jason Smith at 618-267-3073.

Free Book Bags available July 16 at Corn Fest. Sponsored by Beecher City Church of Christ