JH girls basketball game tomorrow night has been moved to Windsor. Therefore bus times have been changed to Cowden 4pm Beecher City 4:10 and shumway 4:20.

Congratulations to Kylie Doty for being named an Illinois State Scholar!

Just a reminder: Tonight at 7:00 PM there will be post prom meeting in the high school library for junior and senior parents.
Lunch is always good when you're with a friend. Thanks Student Council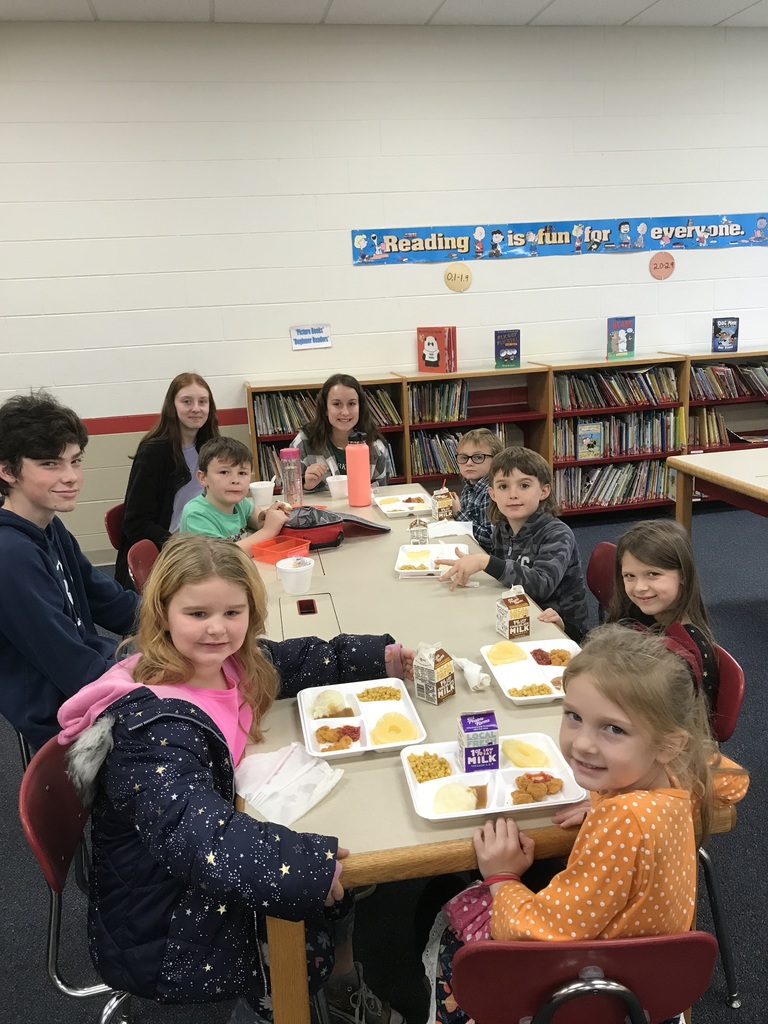 In English class, the sophomores filled out Christmas cards to send to soldiers.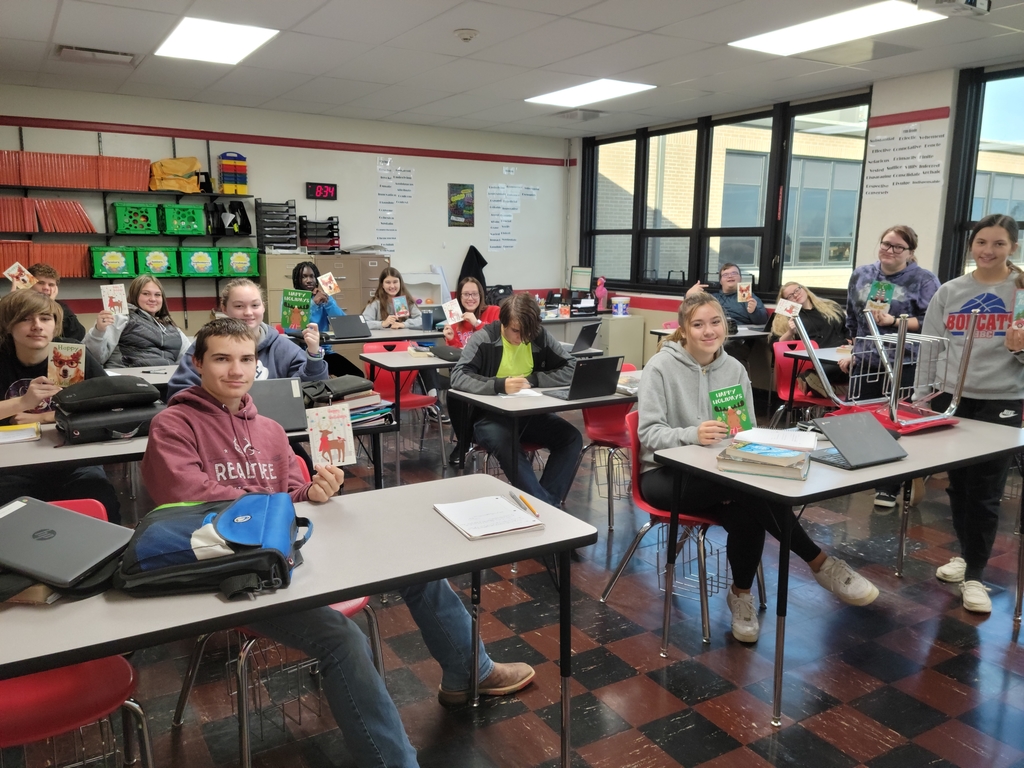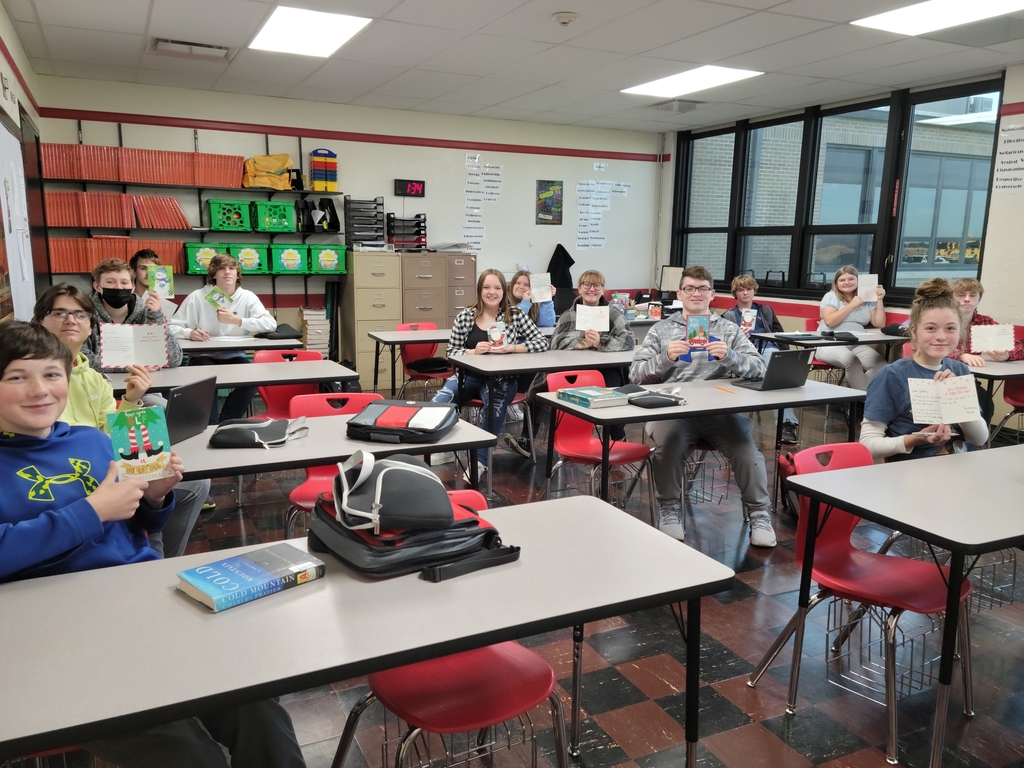 The Grade School students heard from Ag in the Classroom today. She discussed the importance of corn and how it is processed and distributed.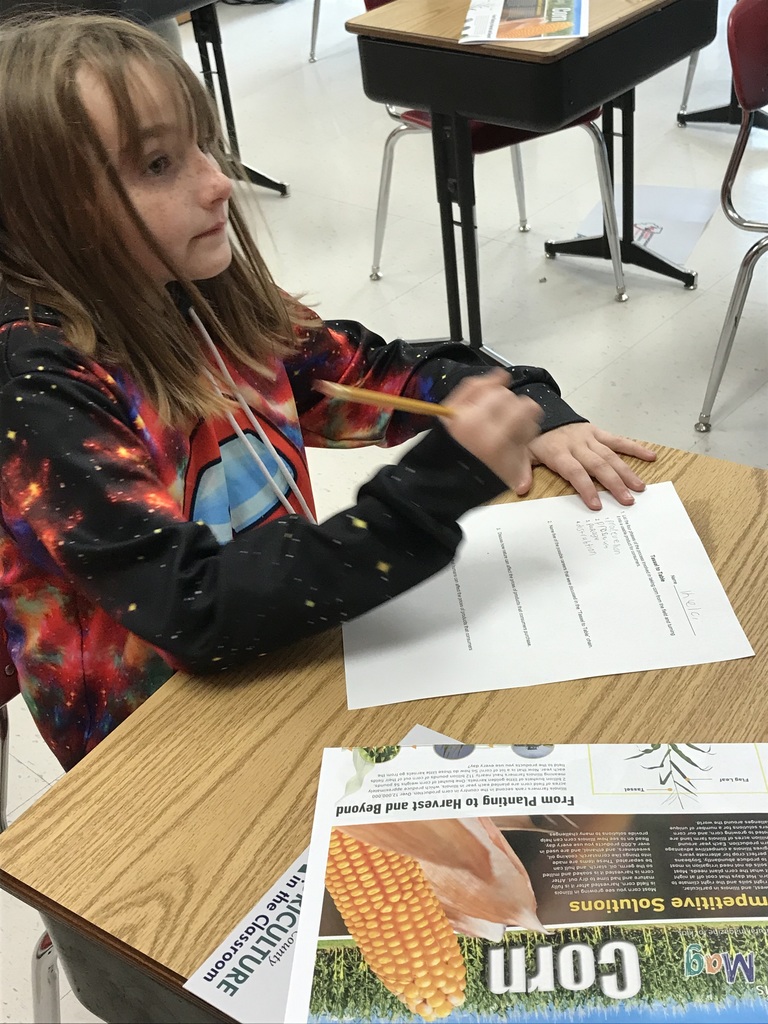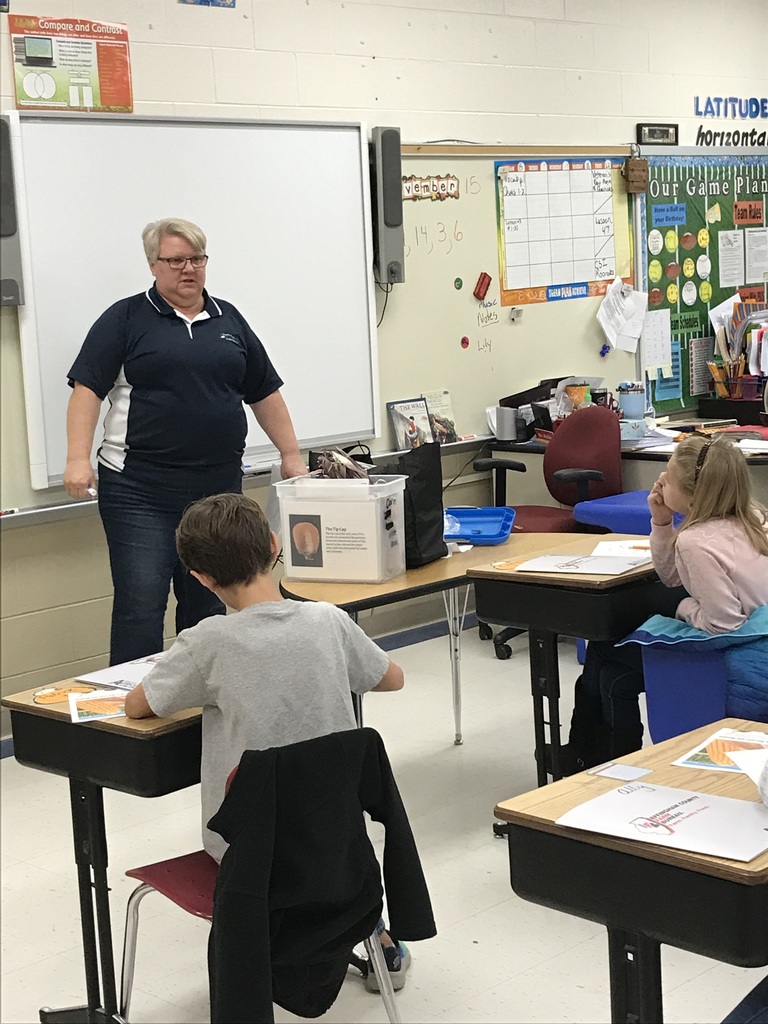 The third grade classes visited the Beecher City Area Veteran's Memorial today. Thank You to all the Veterans!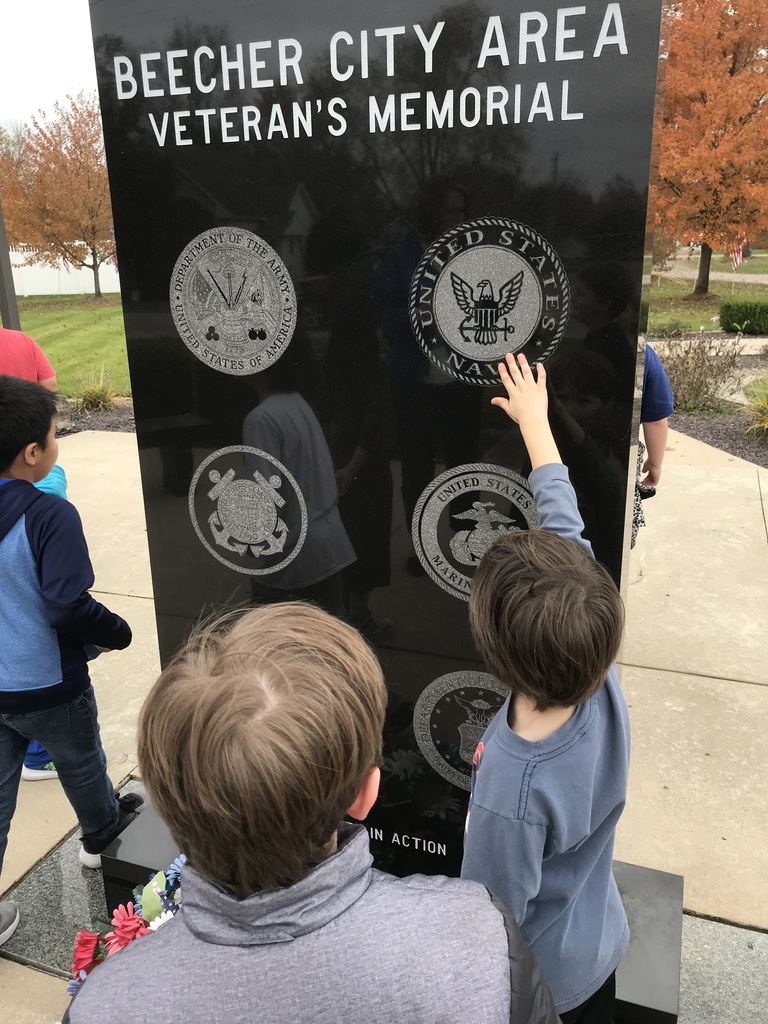 JH Boys basketball at Windsor has been moved from Monday, 11-15-21 to Wednesday 11-17-21. There will be practice after school on Monday, 11-15-2021.

Meet the Bobcats will be Friday, November 12 at 6:00 PM! The seniors will also have a bake sale during the game. Please come out to meet your CHBC High School Boys Basketball team and Cheerleaders and support the senior class!
What a beautiful day for a book break outside!

The yearbook staff is offering a cyber deal beginning today through November 30. For $10 off your 2021-22 yearbook purchase, use the code BOBCATS at checkout on
www.yearbookforever.com
Additionally, they will be raffling off the remaining 10 2020-21 yearbooks on November 19. You may purchase these $1 for one entry or $5 for six.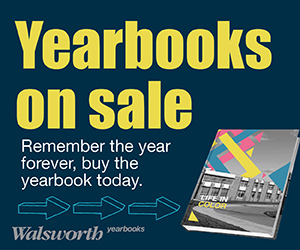 JH Boys Basketball game on Monday 11-8-21 has been moved to 6:00 pm start time.
Turkeys in disguise! Love it, Preschool.

On November 17th, there will be a post prom meeting at 7:00 PM in the Library for any junior or senior parents interested in helping out this year.
The Kindergarteners have been working hard learning site words and they put on a play in their room.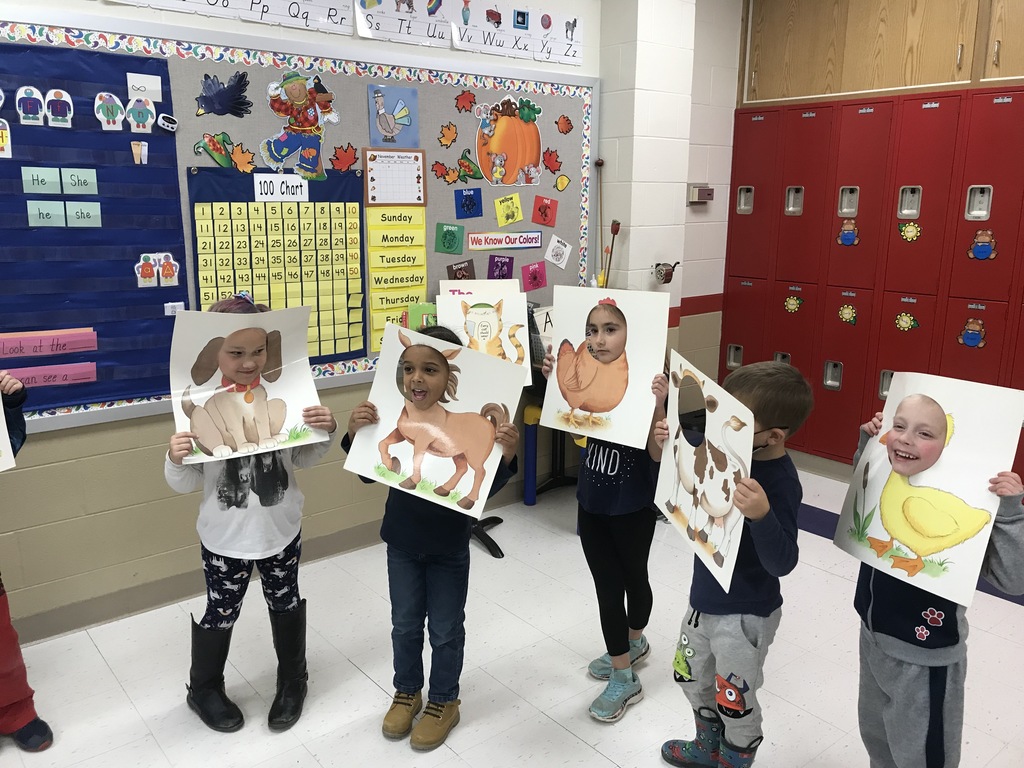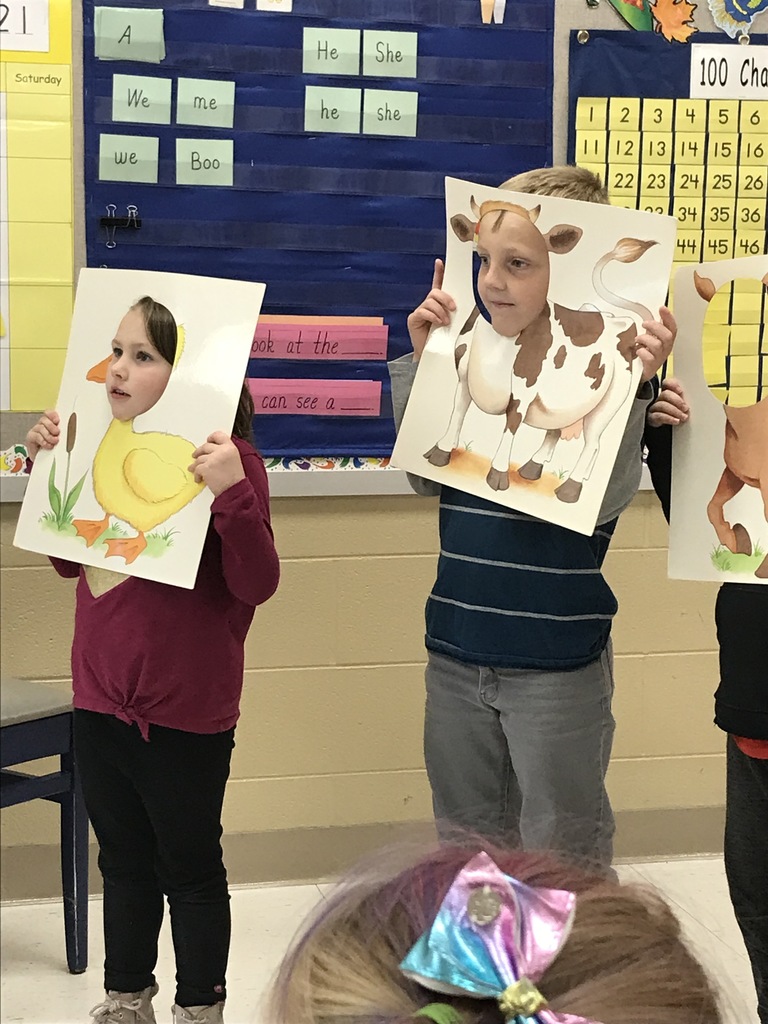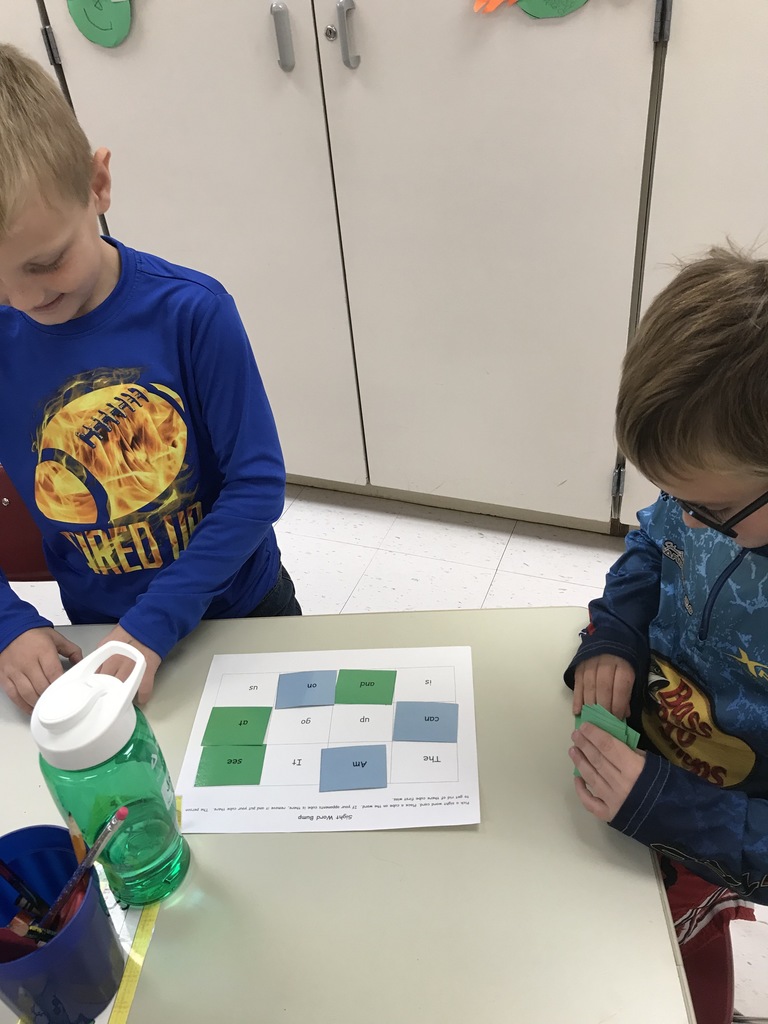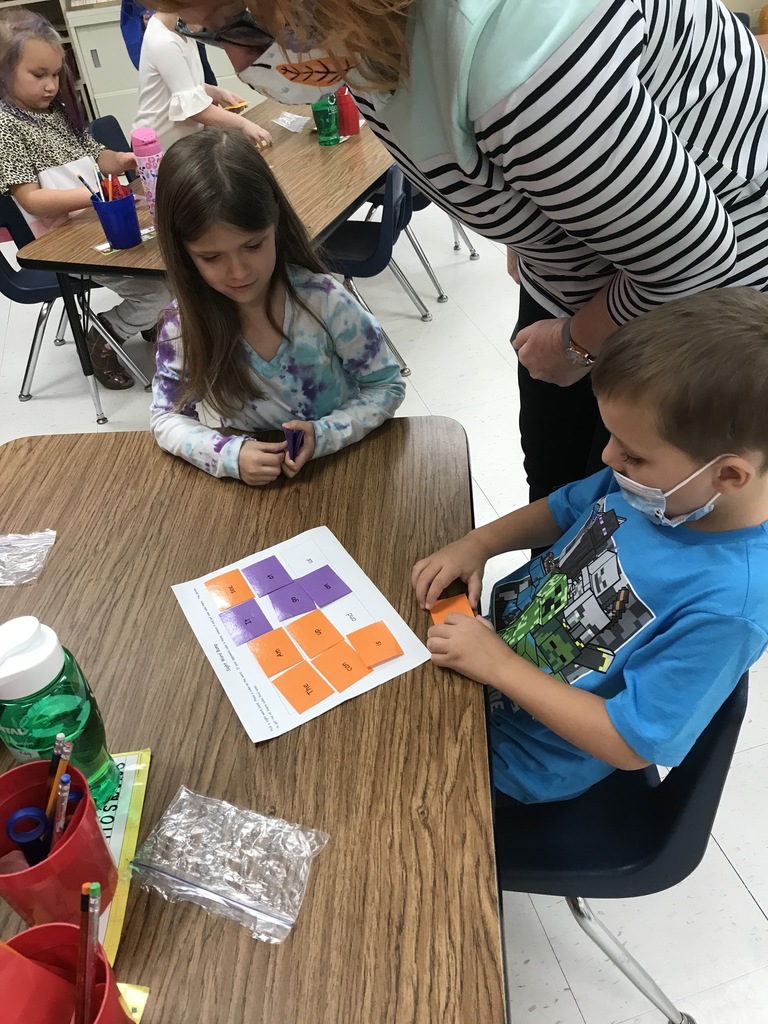 We had another visit today with our lunch buddies. Thanks, Student Council.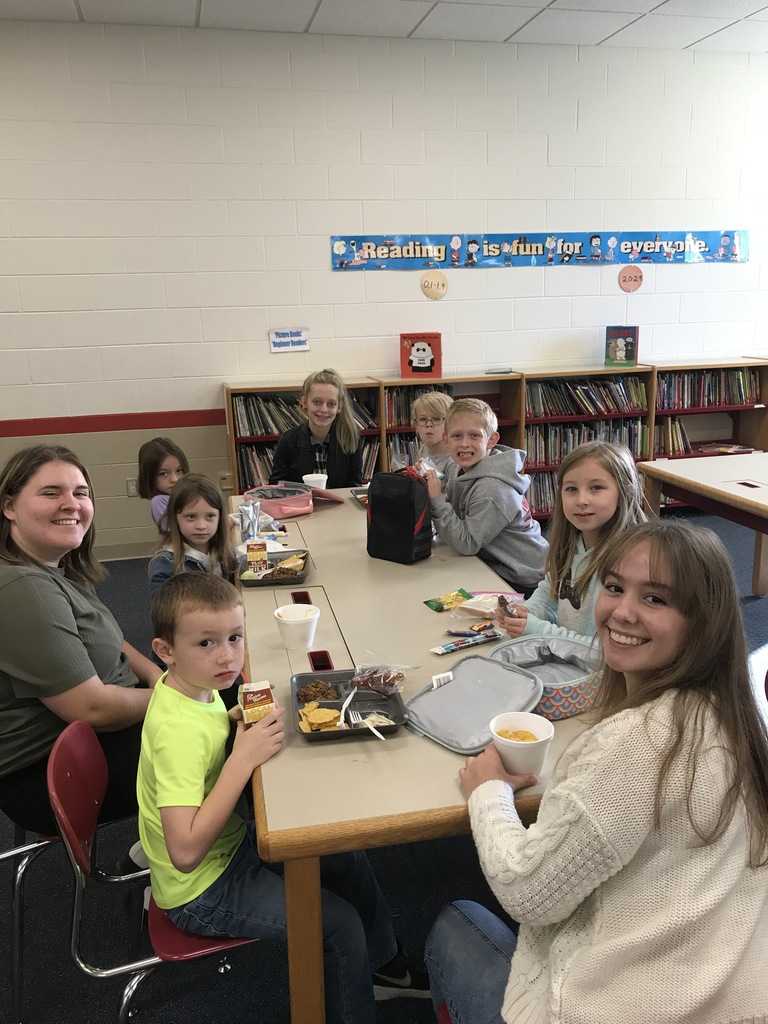 Junior high boys basketball players please bring both uniforms to the game tomorrow.
All kinds of activities today at the Grade School. We had reading with partners from the fifth grade, making sugar skulls in Spanish with Mrs. Drake after learning about Dia de los Muertos, and turkeys in disguise.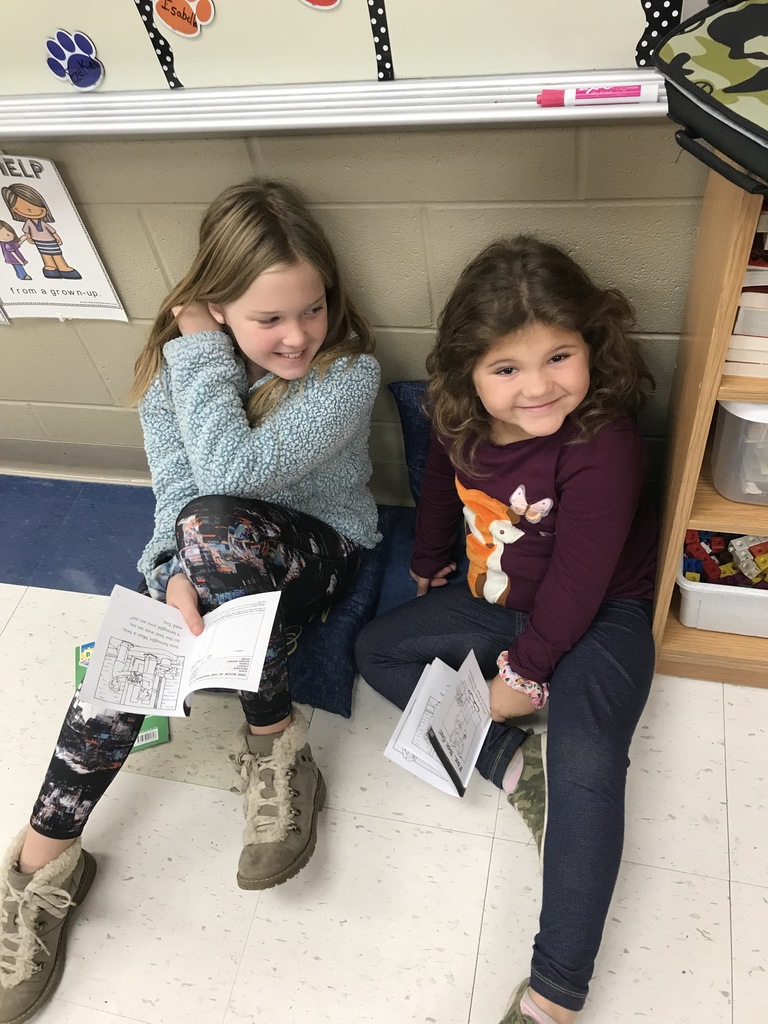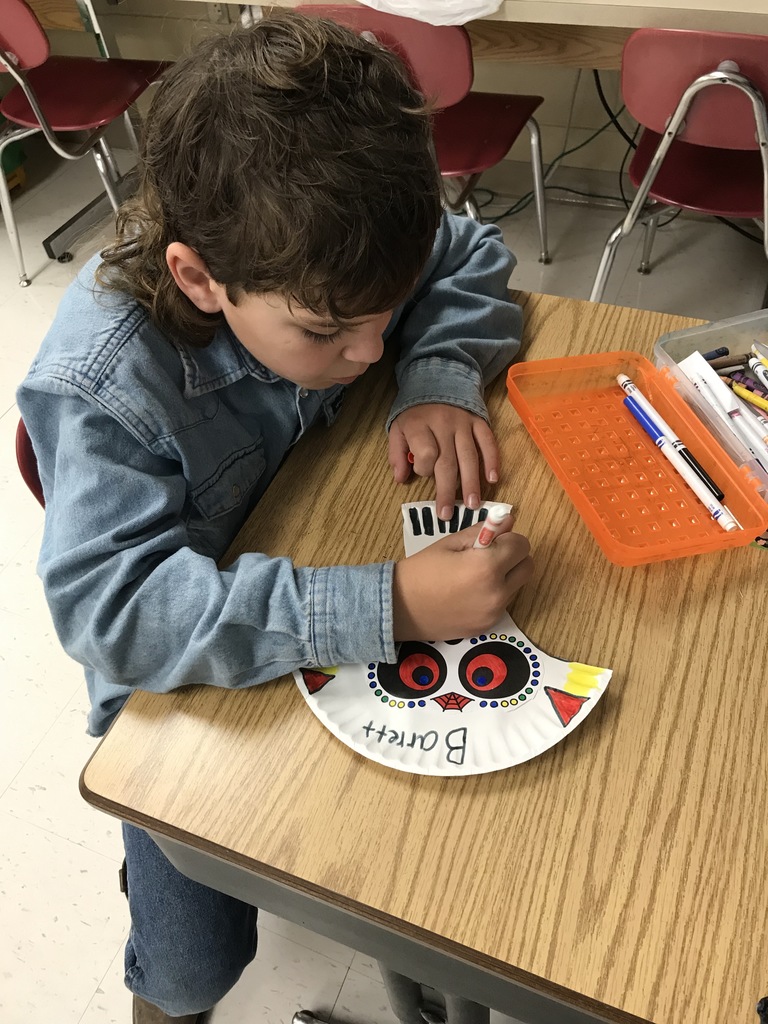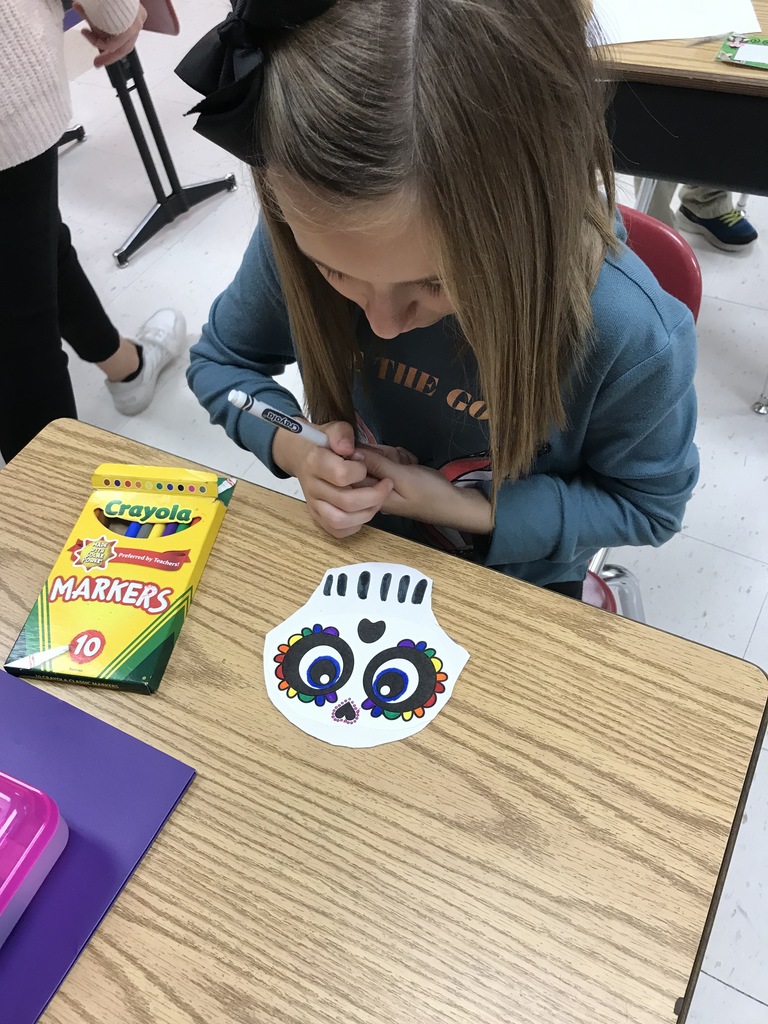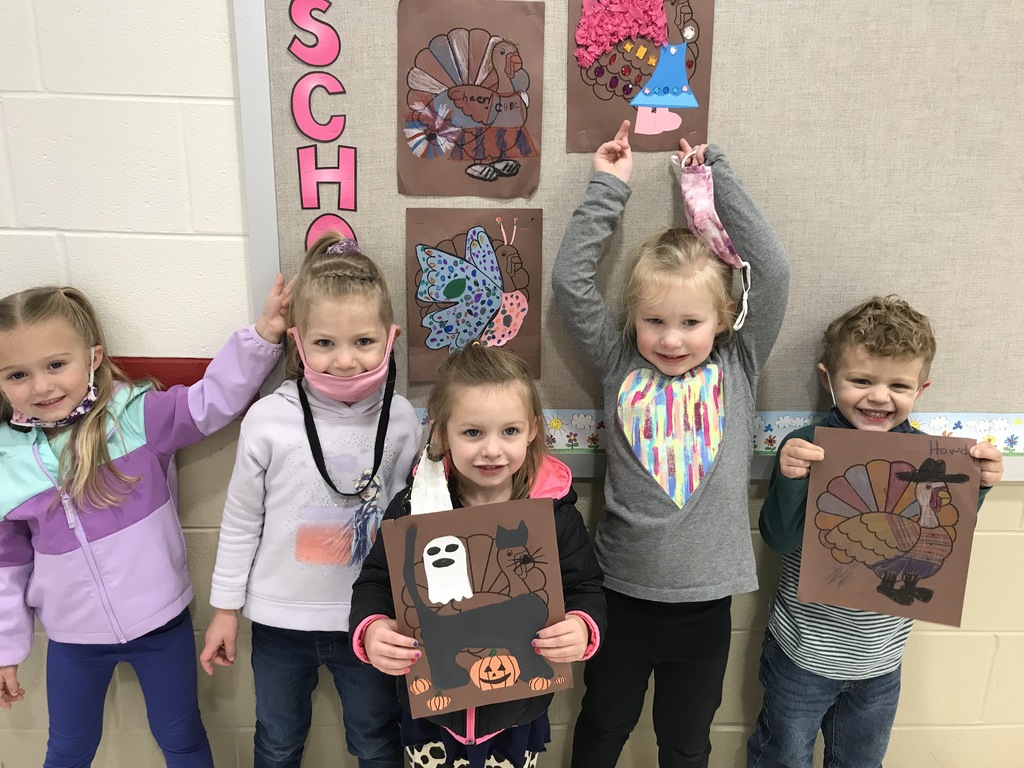 Today we had fun playing games in the gym to finish up Red Ribbon Week!!! Thanks to student council and Mr. Friese!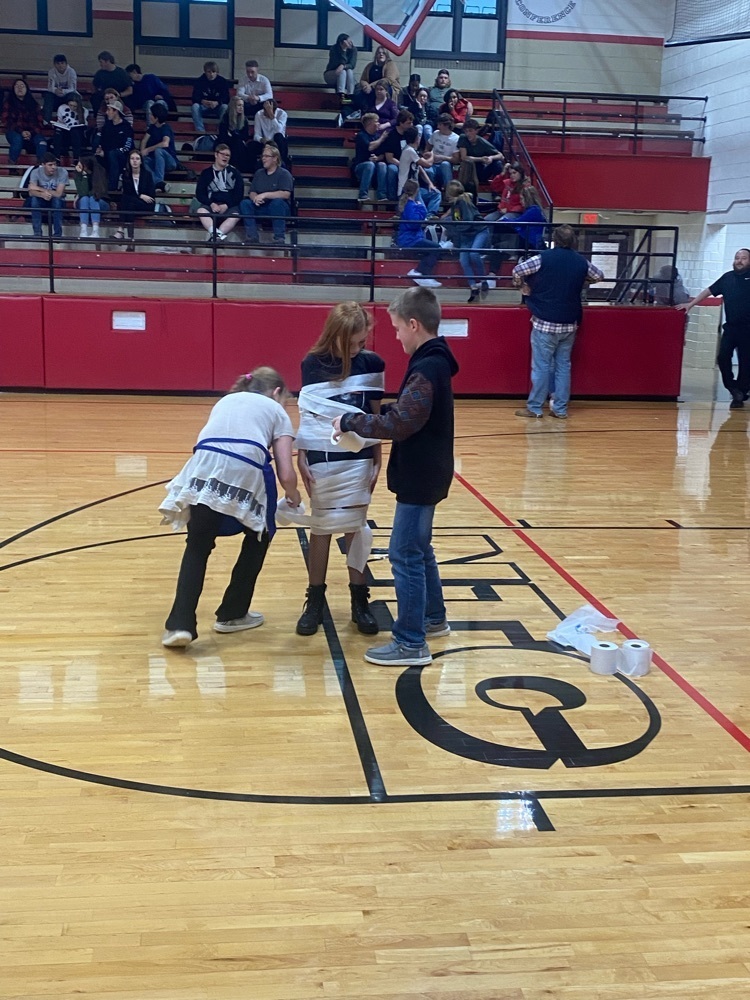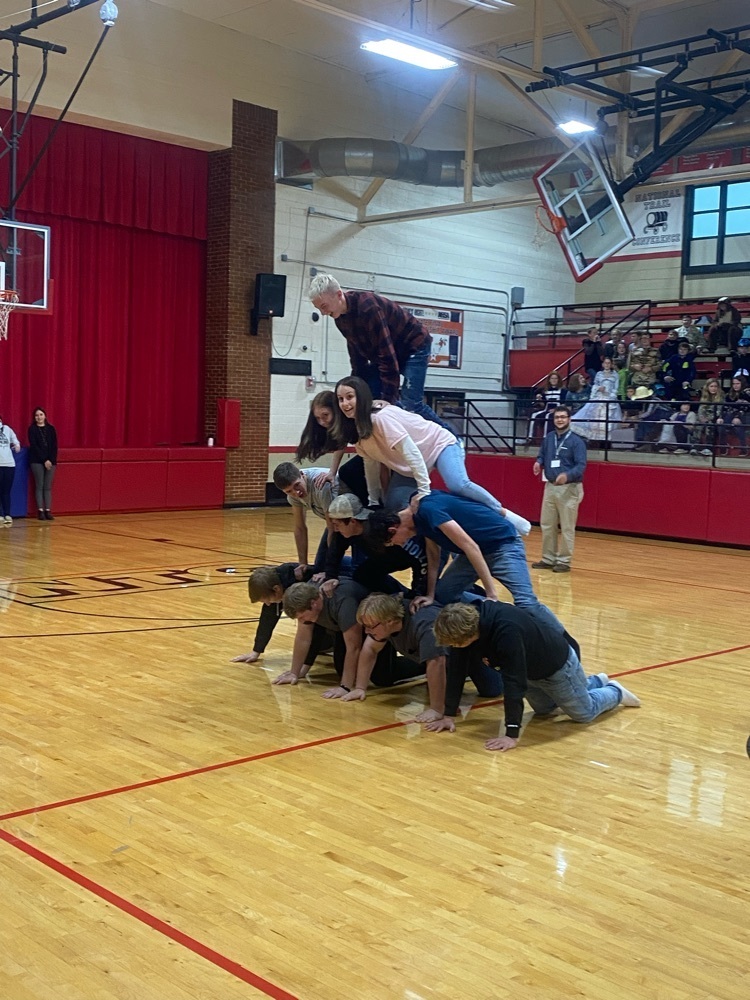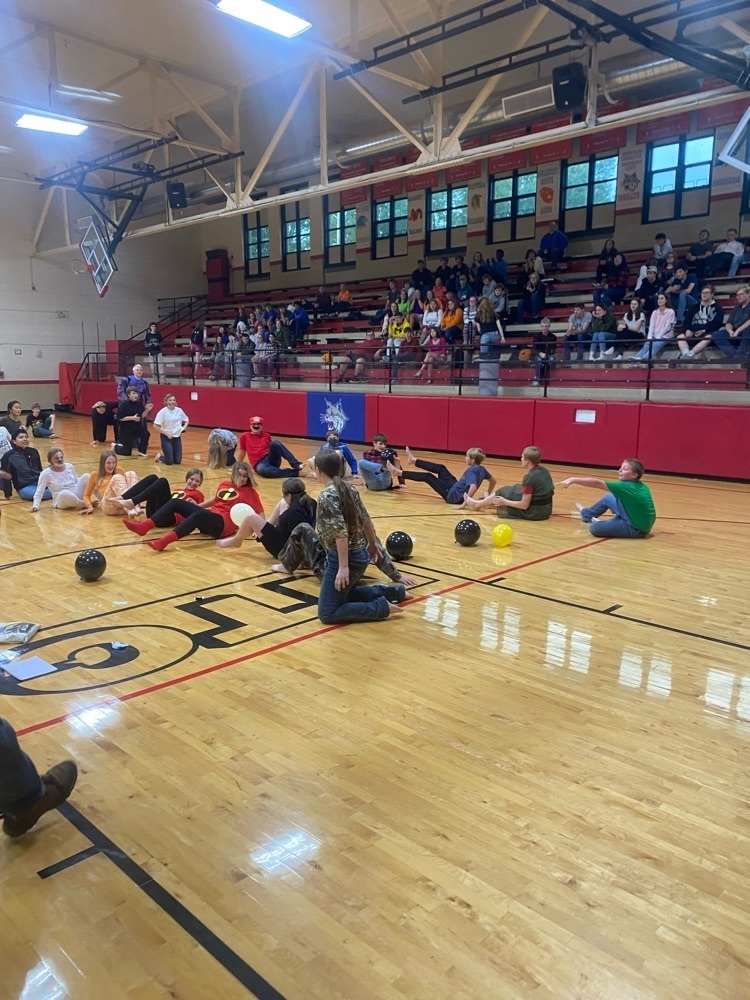 Our kitchen staff does not get shown the appreciation that they deserve! Everyday they give 100% effort to make sure that the kids are well cared for. Today they put in 200% effort to make sure that this day is over the top special! Be sure to thank all of the kitchen staff the next time you see them!