Rhythm sticks in music and lots of fun in the Preschool today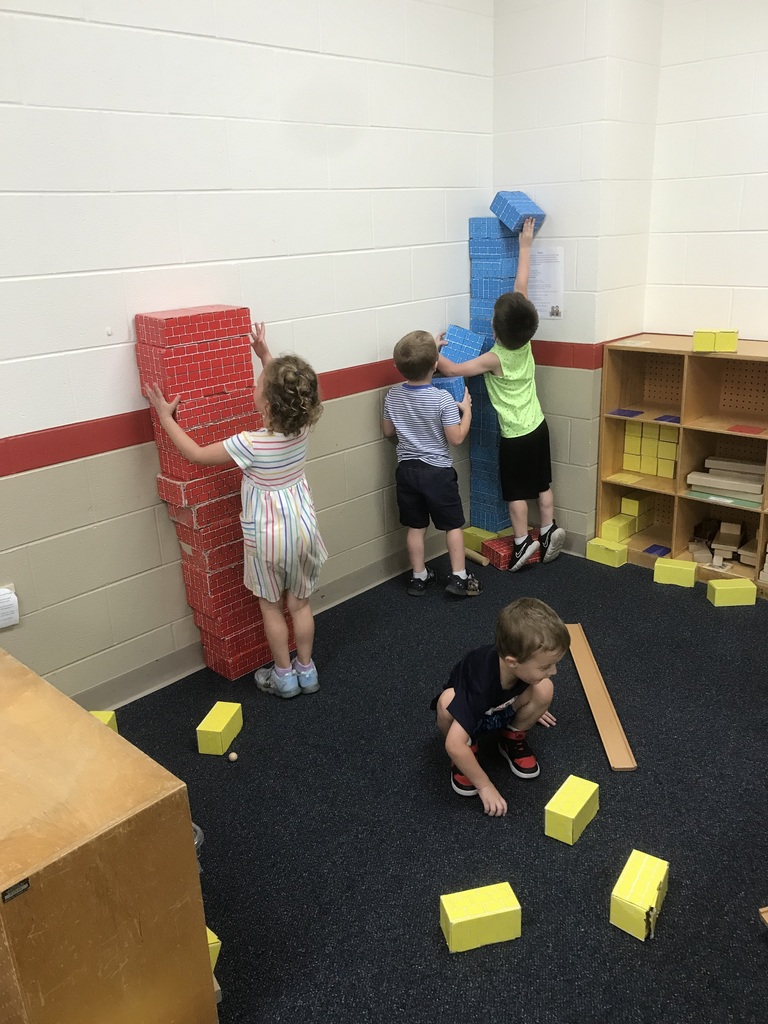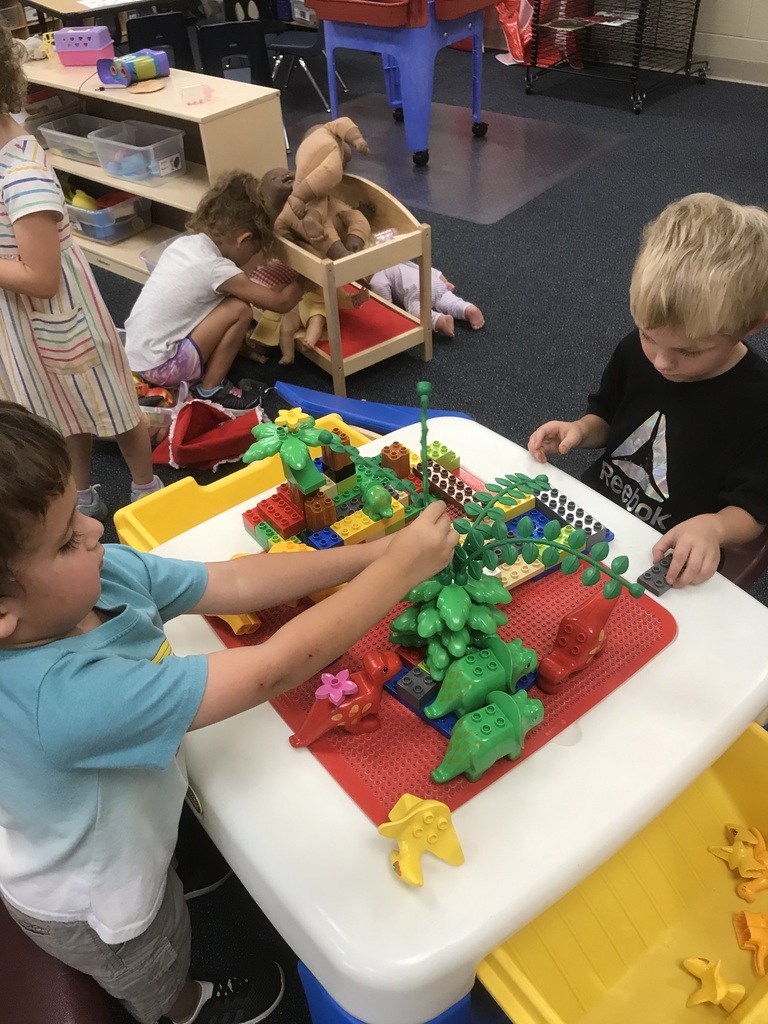 Mr. Tarr's Ag Construction class completed their "One Piece Projects". Sam and Aleya made a Bird Feeder and Name Plate. Drake and Jacob made a Skateboard. Sean and Carson made a European Mount Plaque. Quenton and Kenny made a Storage Box. Great job to all students on the challenge projects over the past two weeks!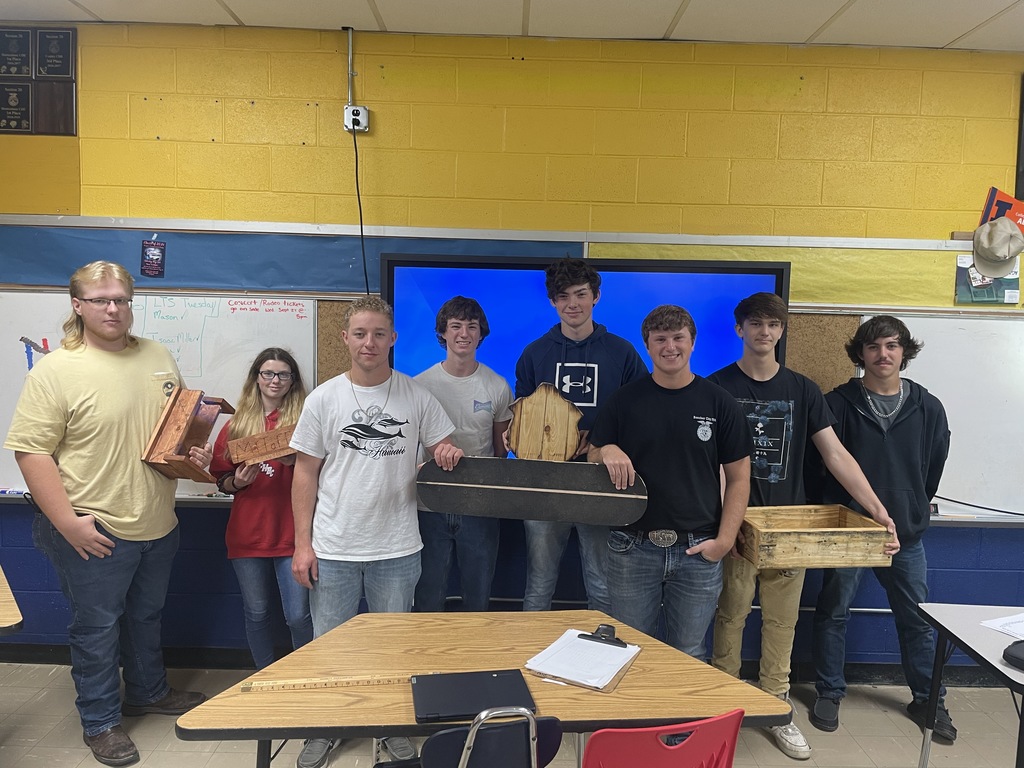 Picture Retakes - Sept 23 for both the High School and the Grade School
Great to see so many at the Grandparents' Breakfast today. Thanks, Grandparents, for all you do to support our students.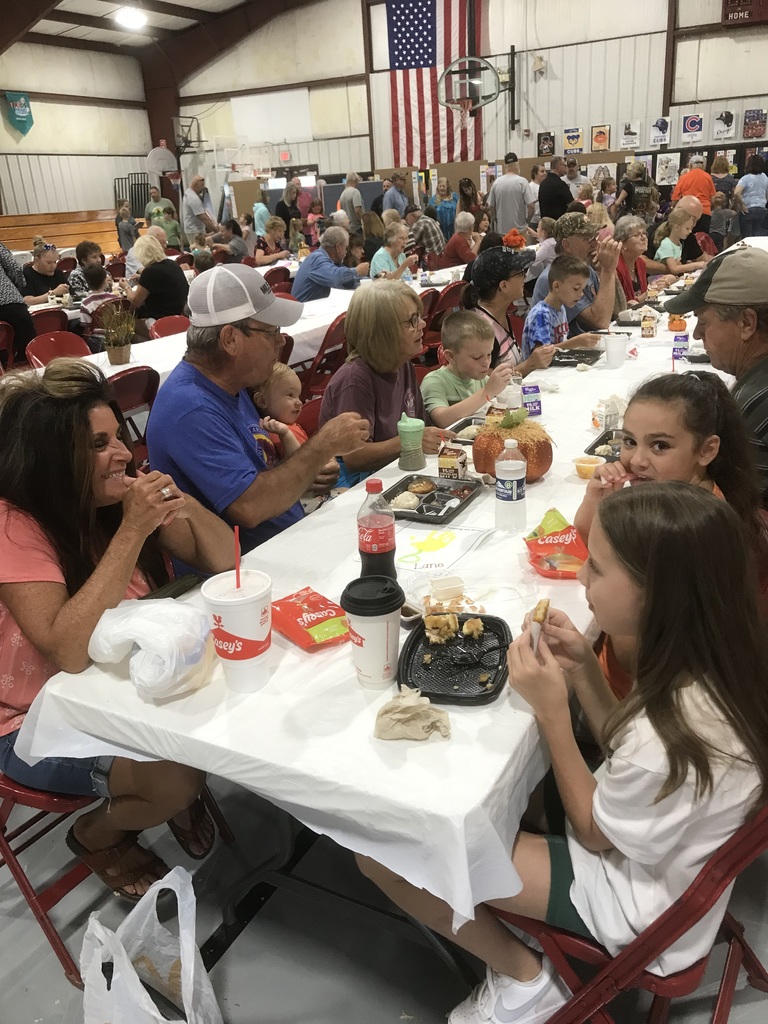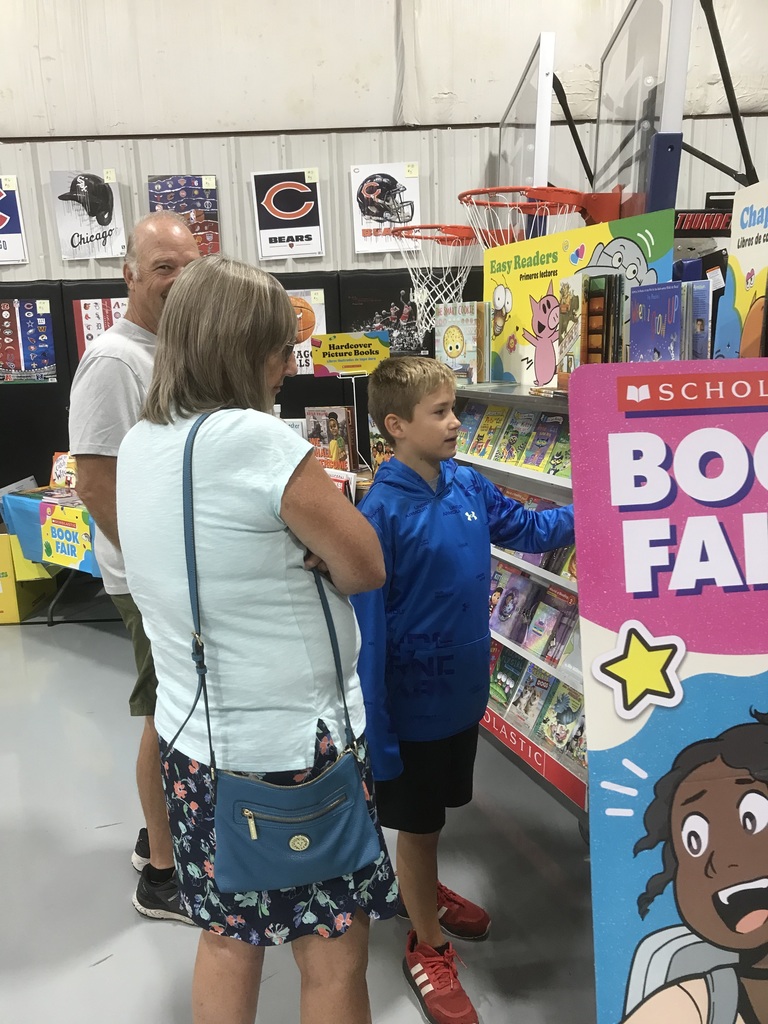 The after school program shucked the corn for today's lunch. Thanks! Nice Job!
Mrs. Hicks 7th grade Art class have been working hard for the last couple weeks on explosion books.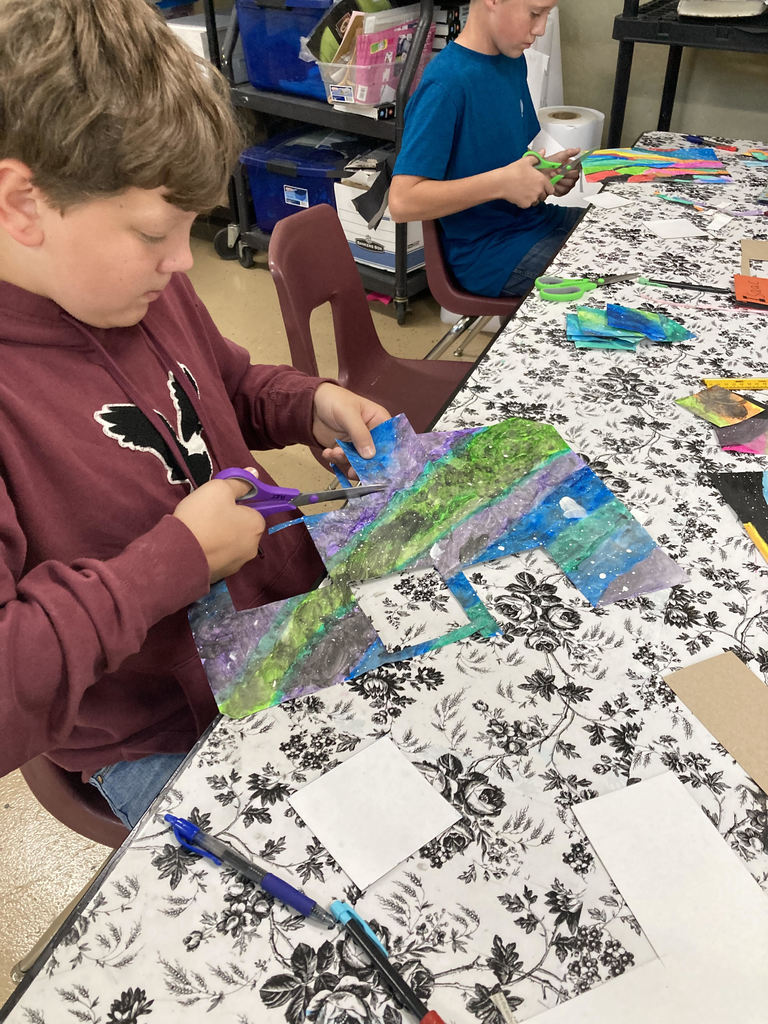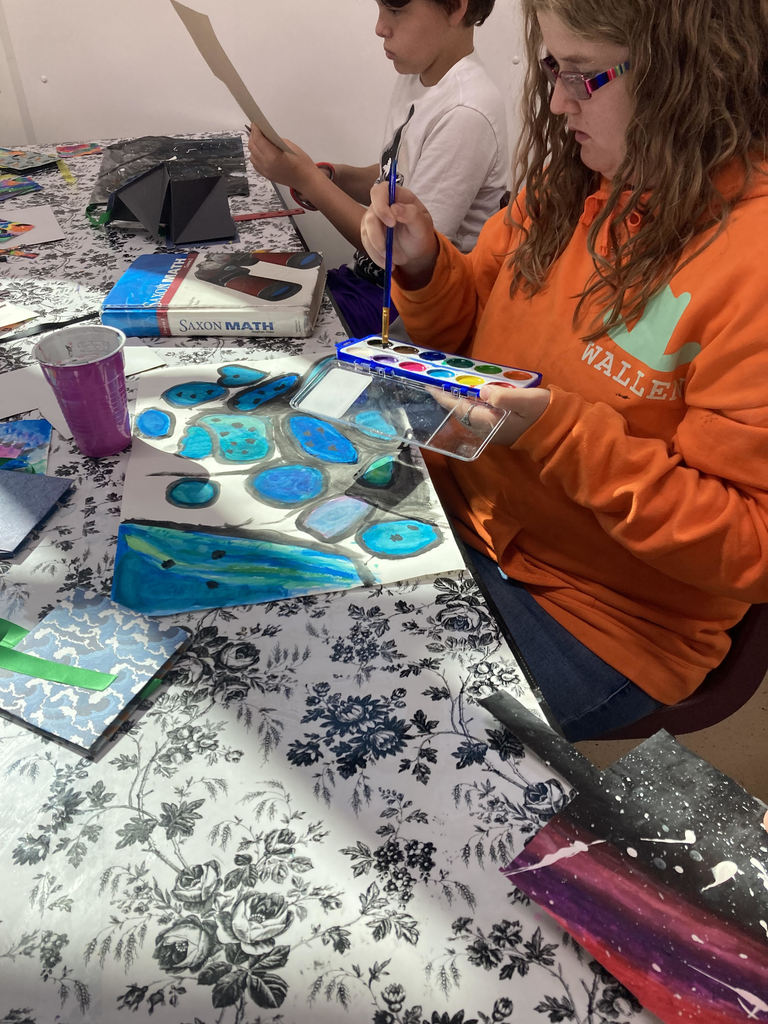 Beecher City Junior High students have been actively engaged! When 6th grade students forget they are doing math because they are having so much fun during a hands-on review activity, you know things are going well! 7th grade students just completed their leaf collections in science class. One of the best outcomes from this project is when students say they do not look at trees the same as before because now they are trying to identify the tree by its characteristics.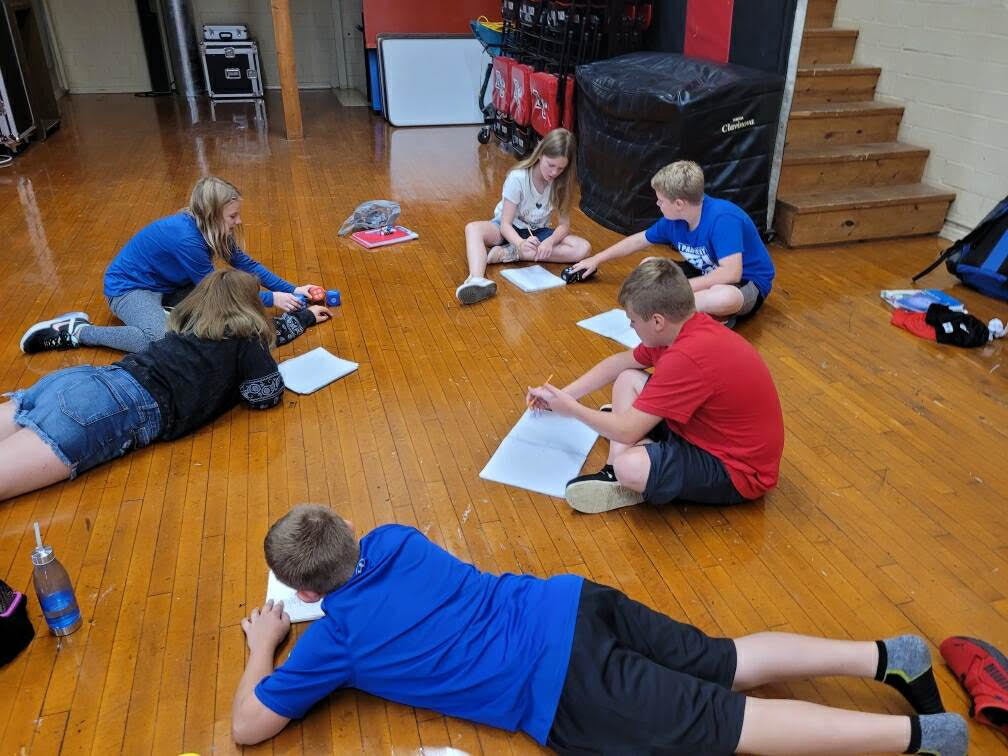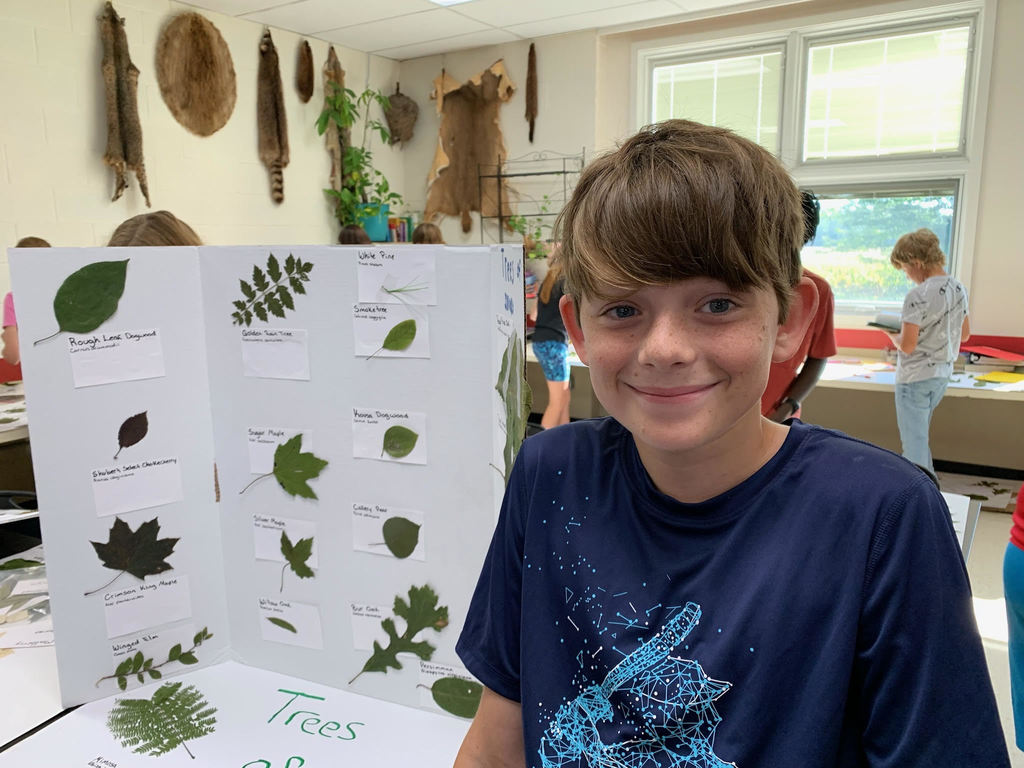 Nine Beecher City High School students traveled to Mattoon to experience the Construction Trades Expo. They visited several stations and were able to participate in many hands-on activities. School counselor, Vanessa Wright, organized the details for the students to attend the event.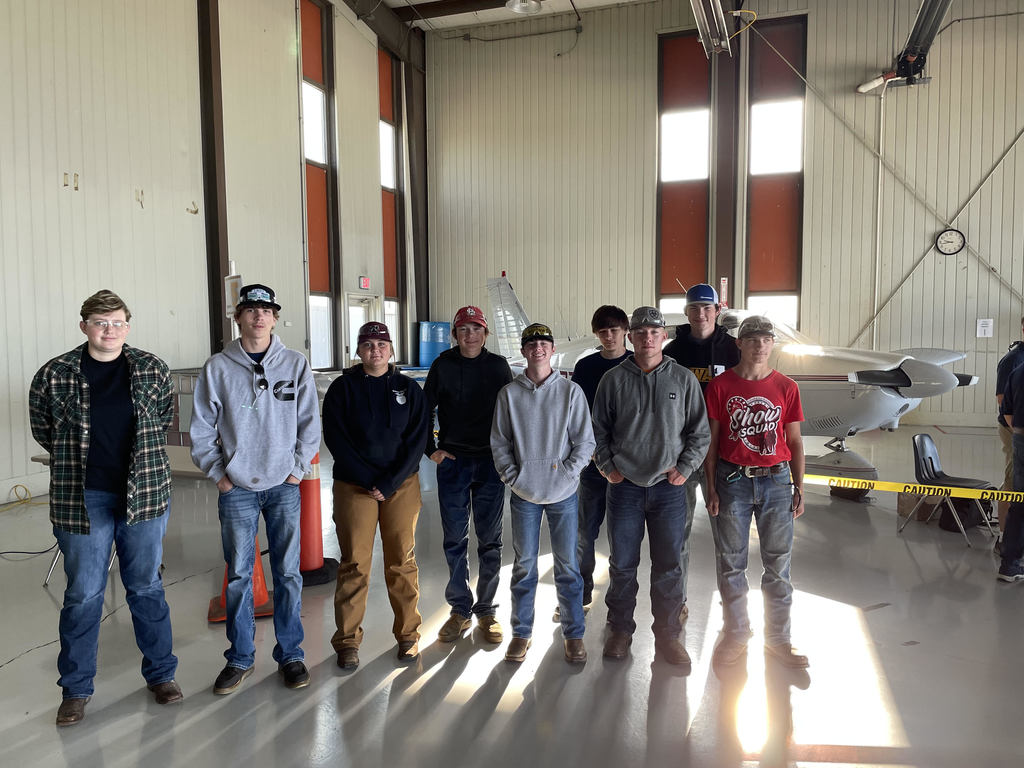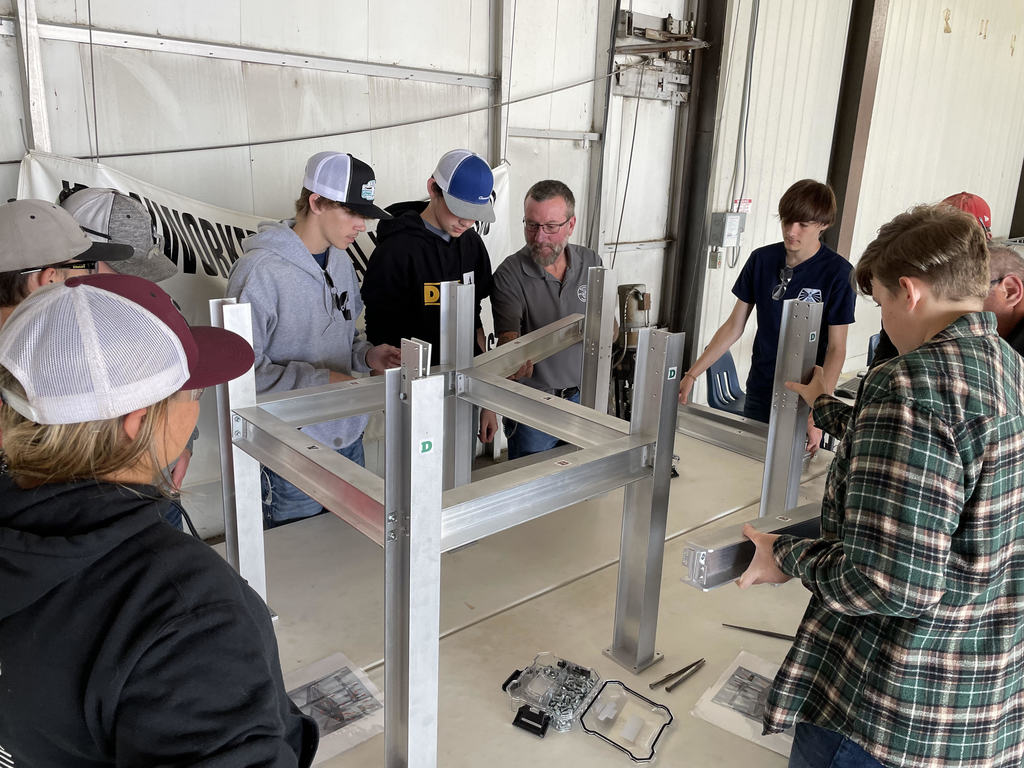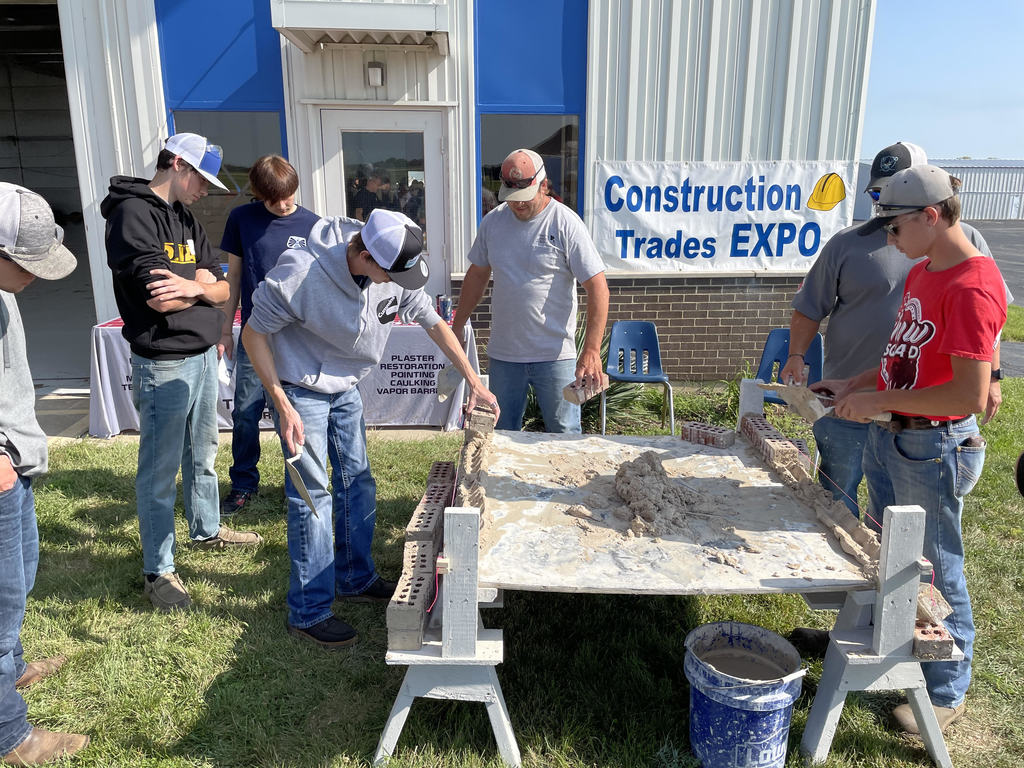 The First Grade Class learned about halves and shared with a friend. The Fifth Graders were busy today making aquatic ecosystems. Nice Work!
Ag in the Classroom visited the Grade School today. Students learned about products from the farm.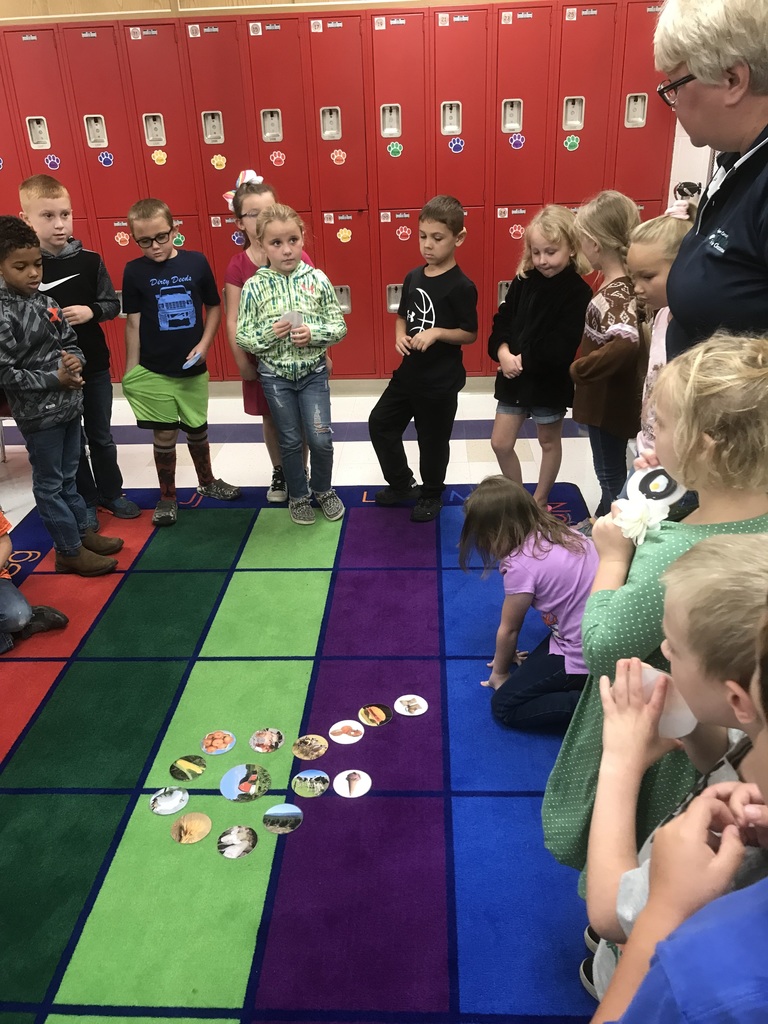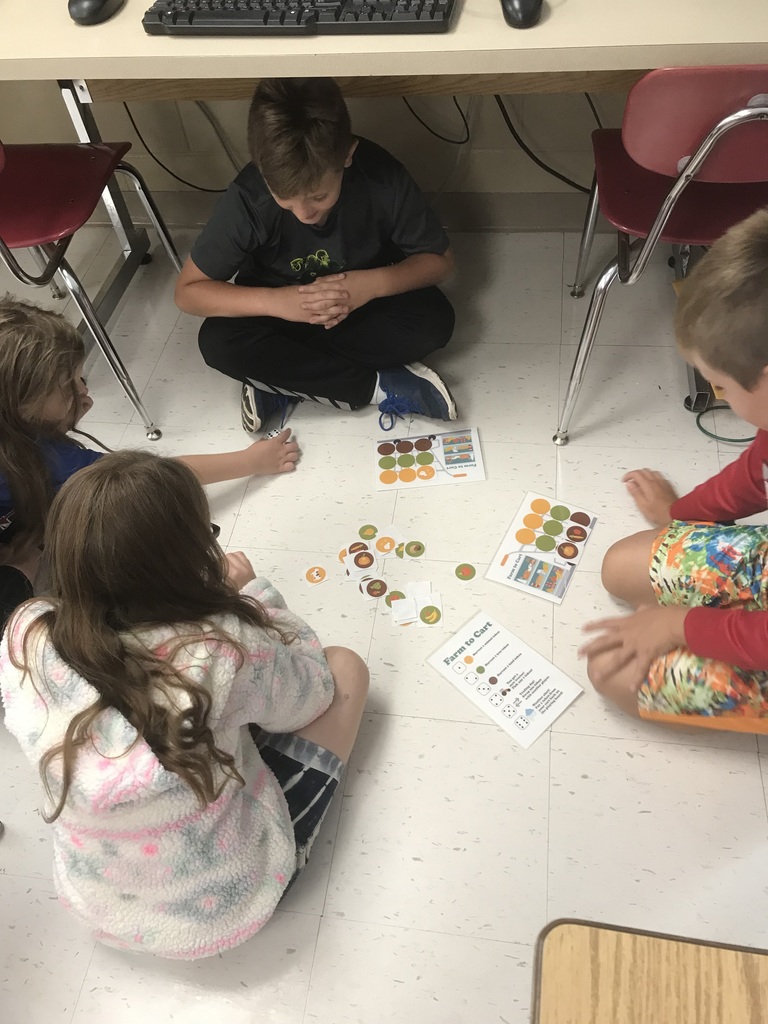 Lots of fun activities at the Grade School today.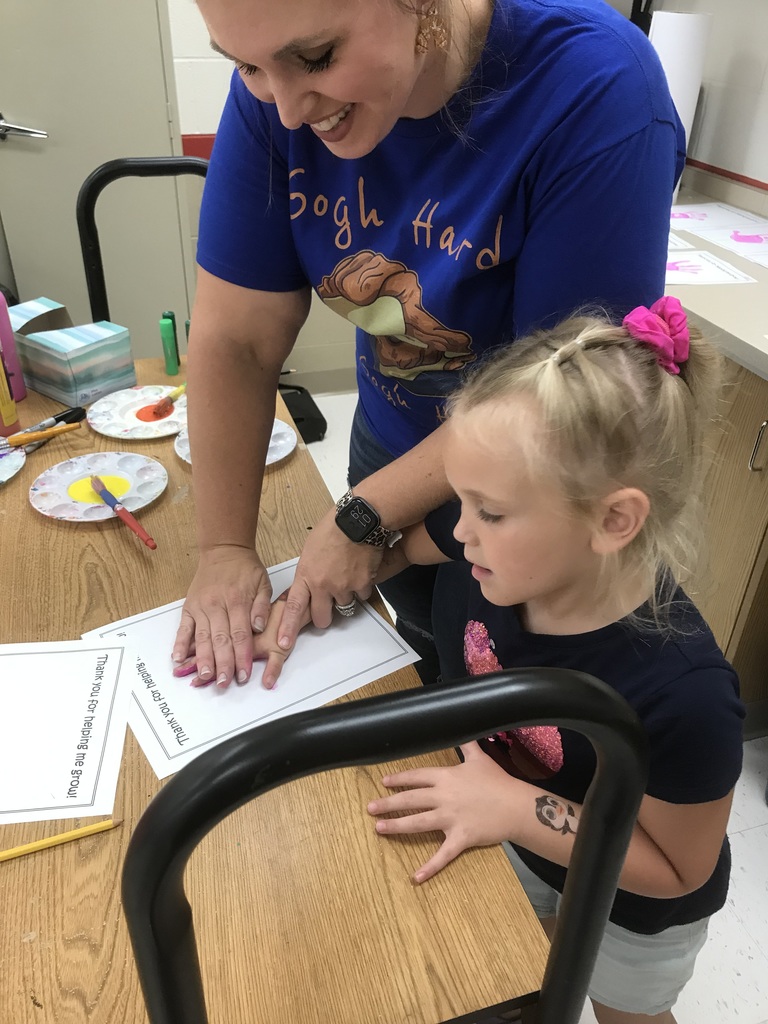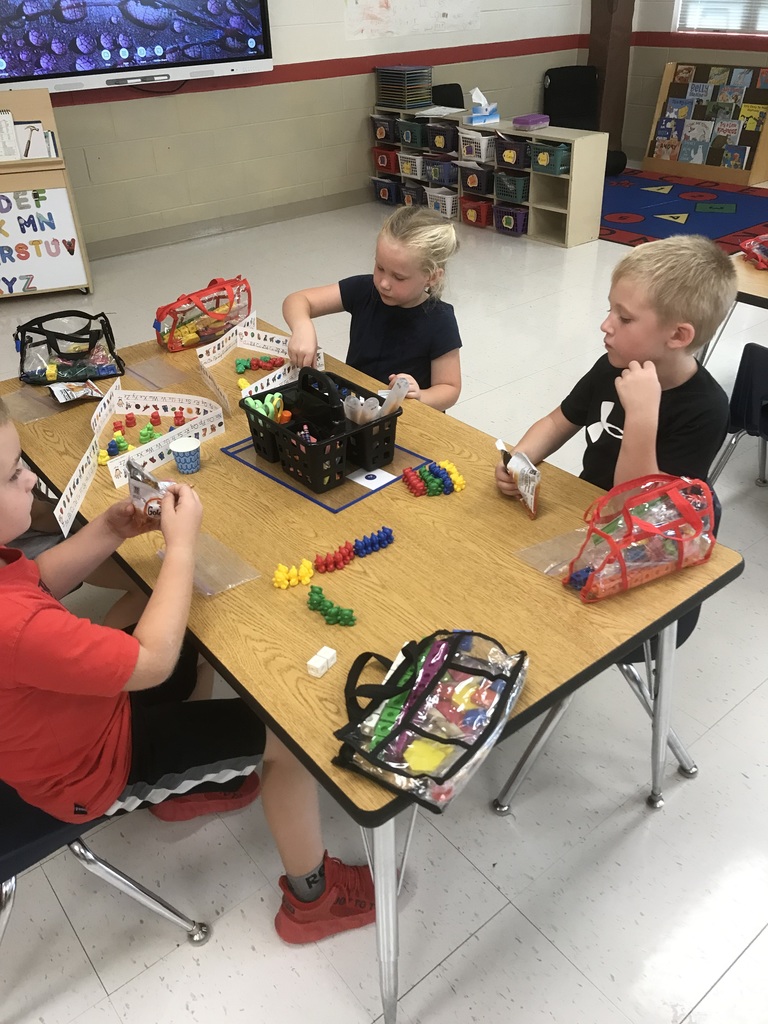 Fourteen Beecher City High School juniors and seniors had a phenomenal time assisting the US Army Corps of Engineers at Lake Shelbyville. They helped construct, load, and deposit 160 fish habitat structures into the lake. This was our first 'Corp Day' and we hope to partner with the USACE at Lake Shelbyville for more projects throughout the year.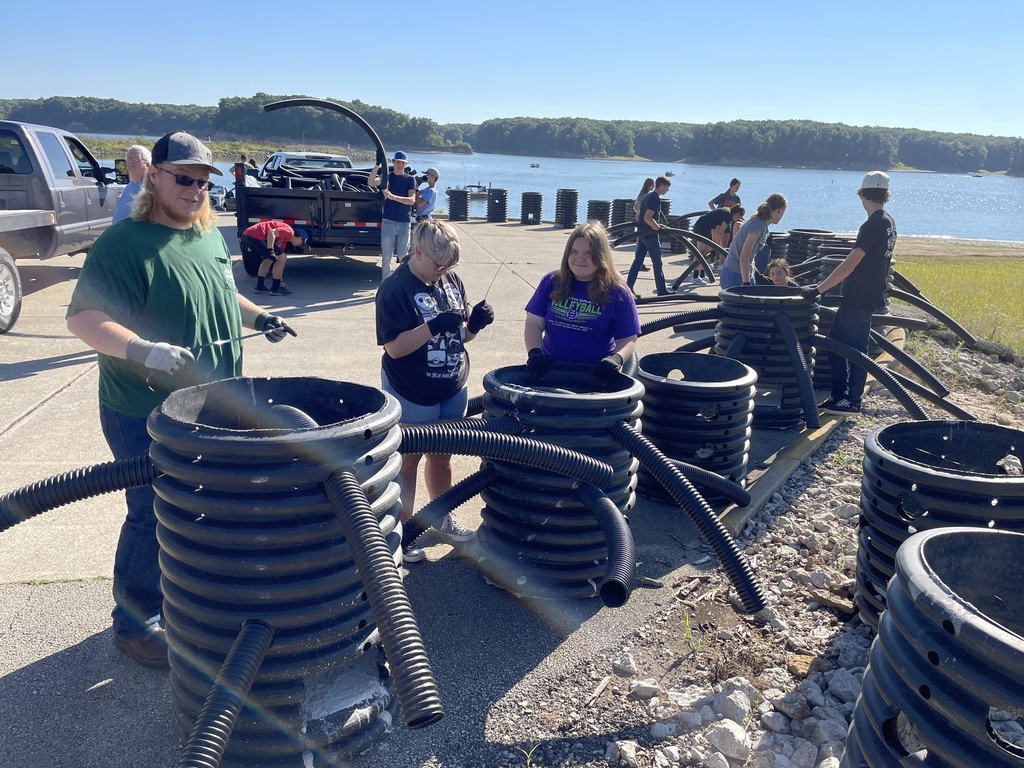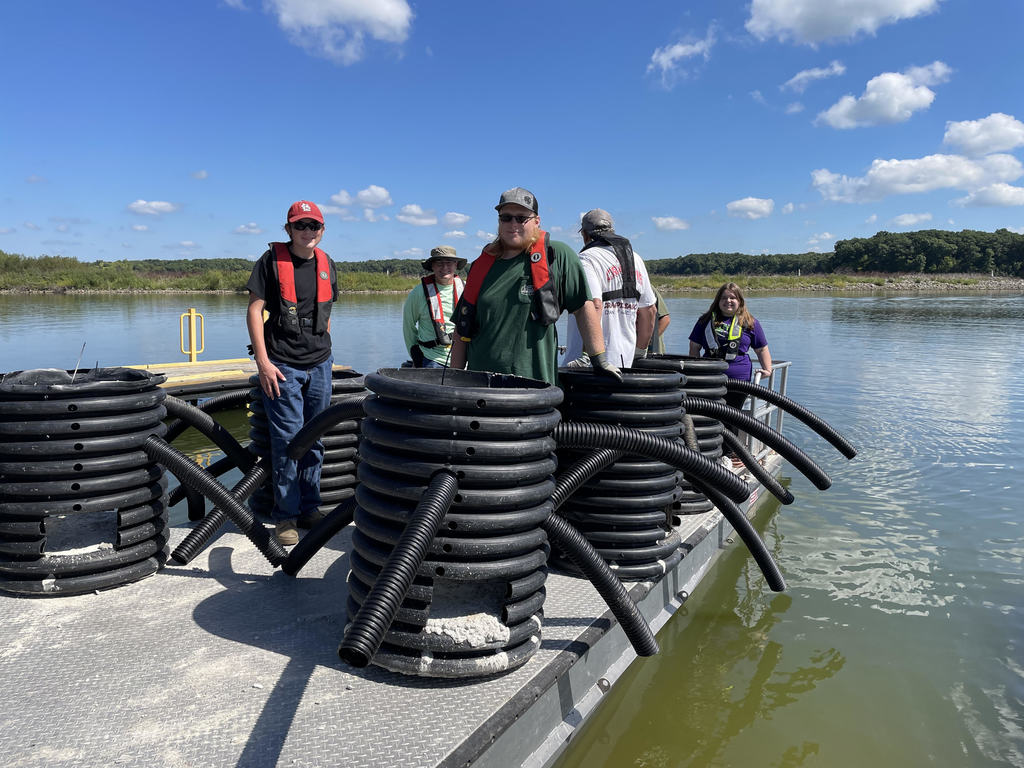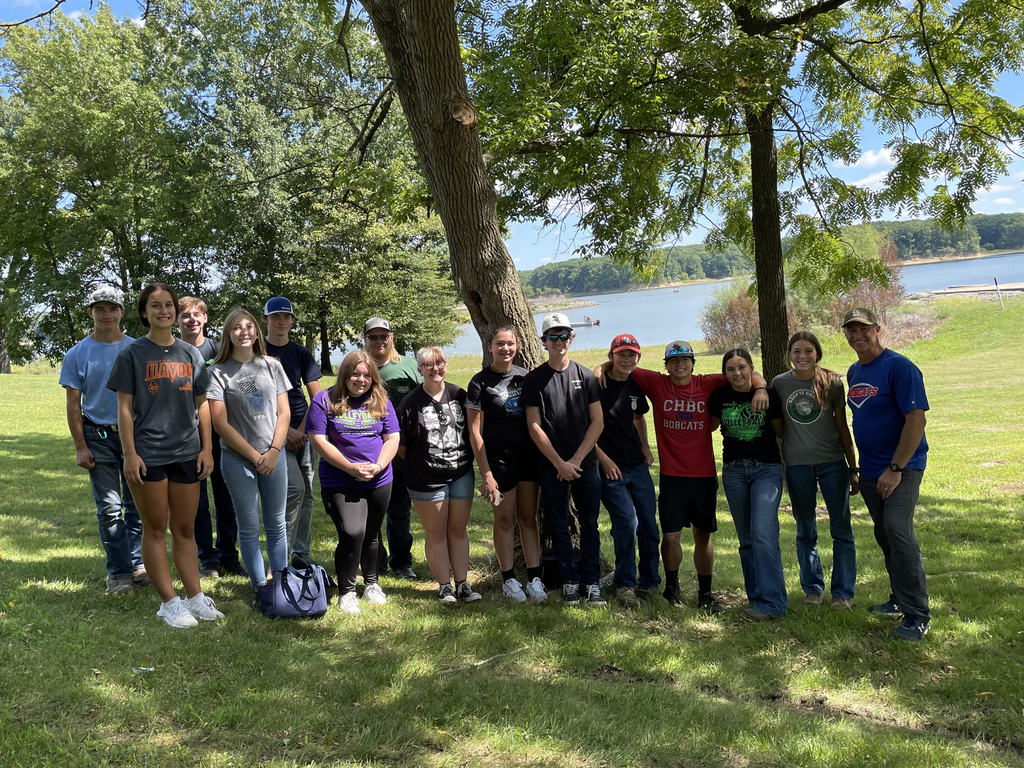 Ms. Kirchhofer's Second Grade Class placed the eggs in the incubator - now a very long wait of about 21 days!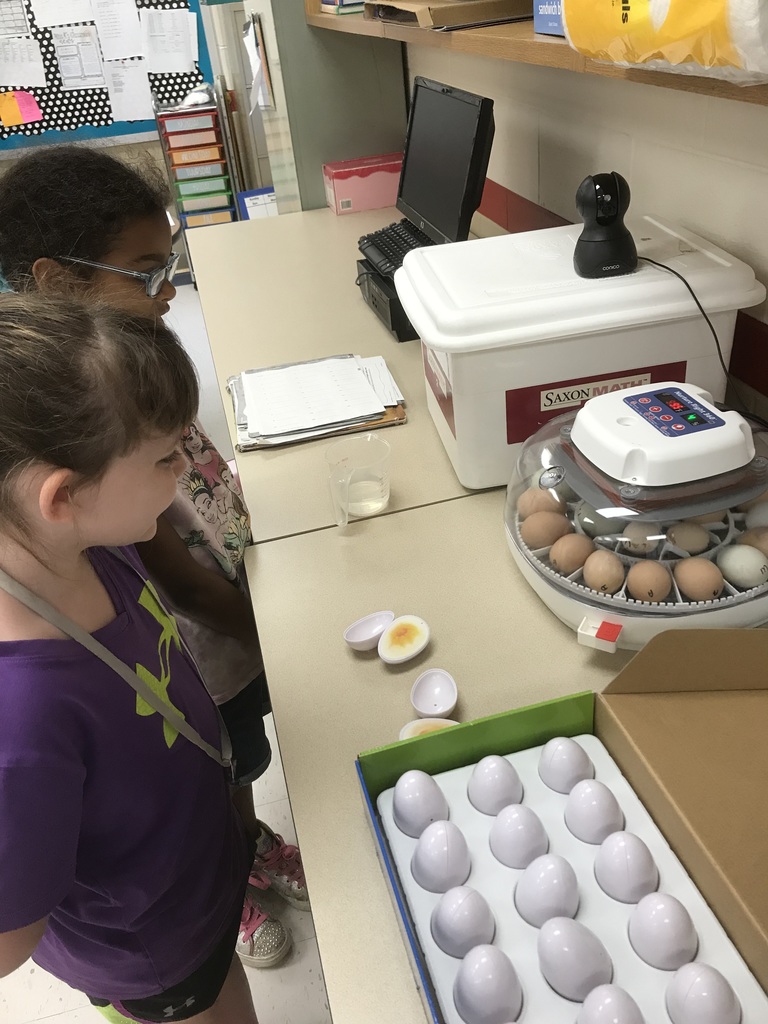 BCHS's school counselor, Miss Vanessa Wright, took nine seniors to Eastern Illinois University for a campus visit. The students behaved wonderfully and enjoyed learning about the opportunities available at EIU. Great job students and Miss Wright for representing our school and community so well!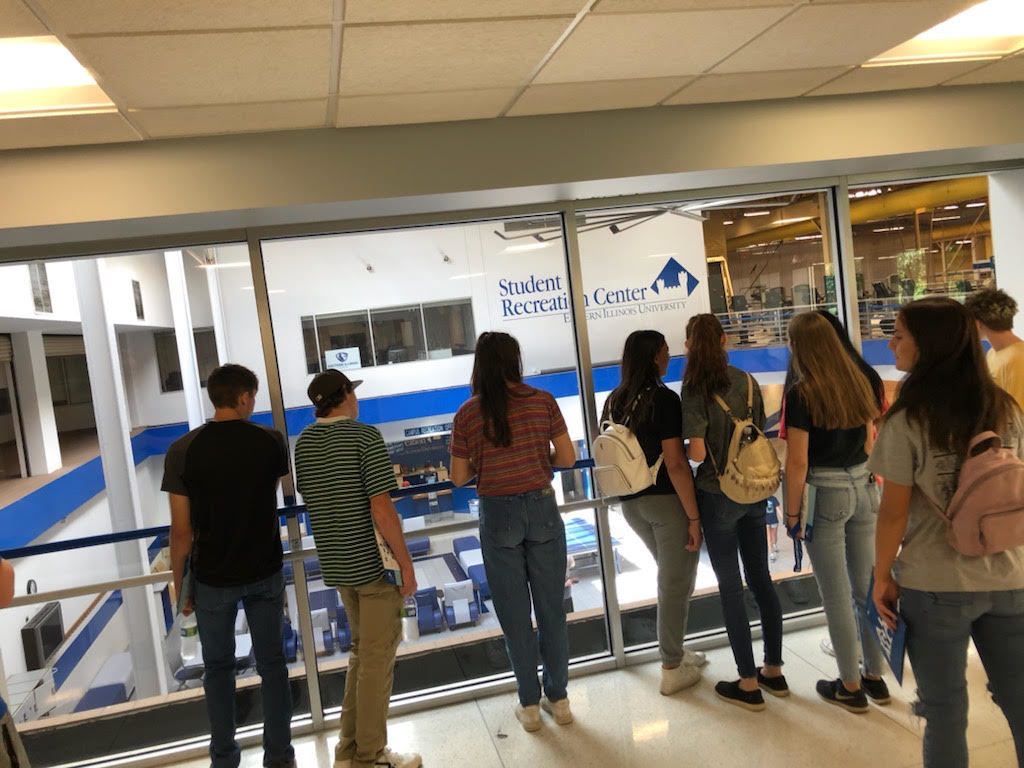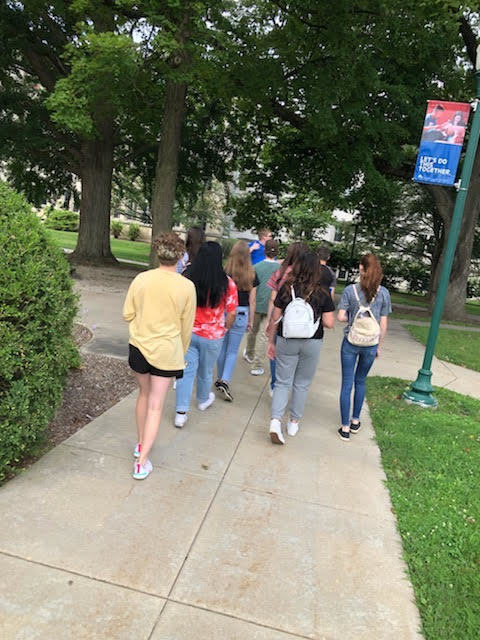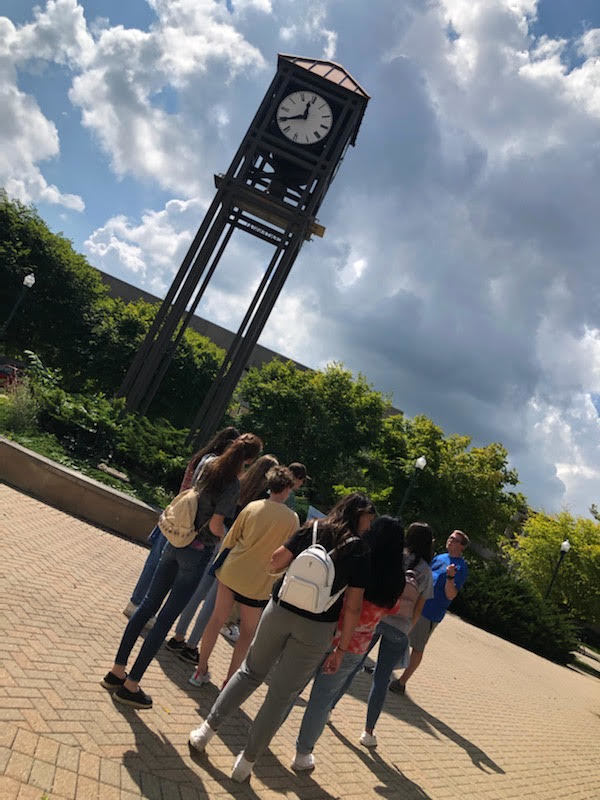 BCHS's very own, Gracie Heckert, has verbally committed to attend and play basketball at Parkland College in Champaign, Illinois. She has been offered a full two-year athletic scholarship. We are proud that Gracie has the opportunity to further her academic studies at the collegiate level due to her hard work and dedication on the basketball court. Congratulations Gracie!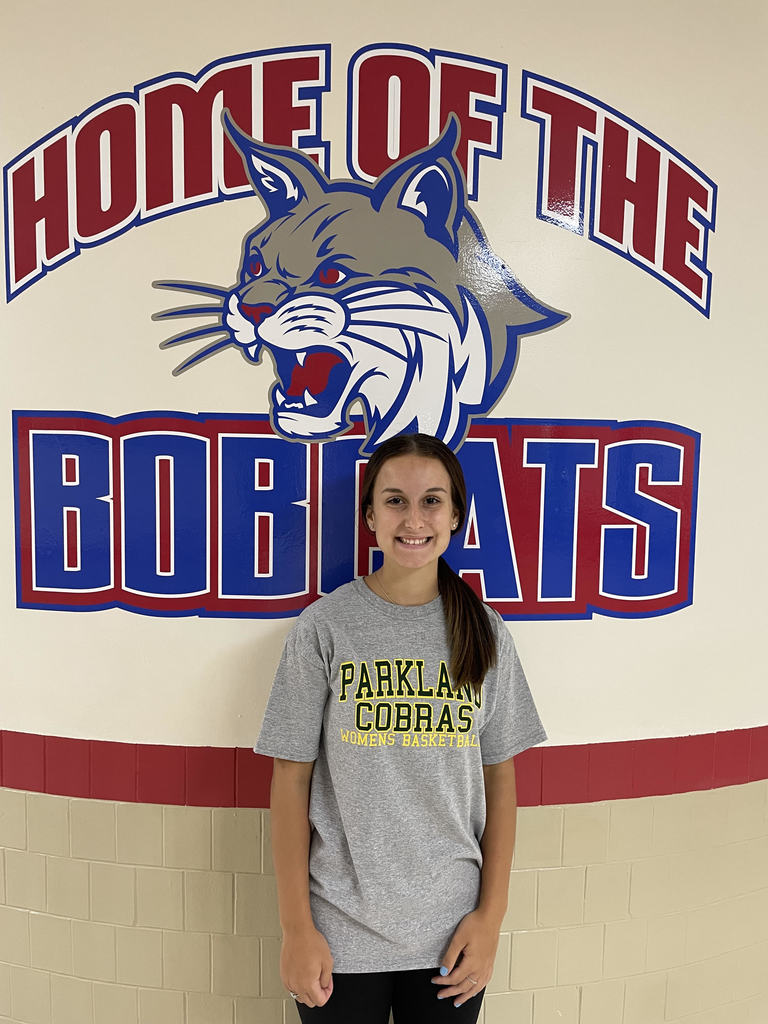 It was 'PAWS' kickoff celebration today at the Grade School. Thanks to Beecher City Church of Christ for allowing us to use the Student Center. FUN!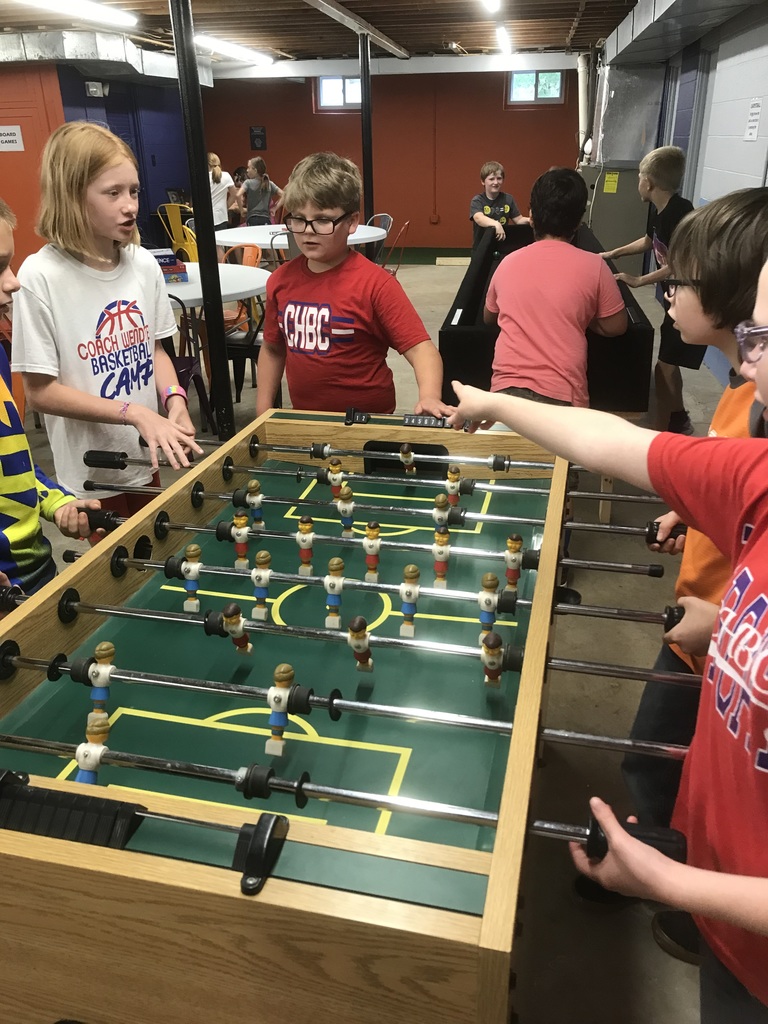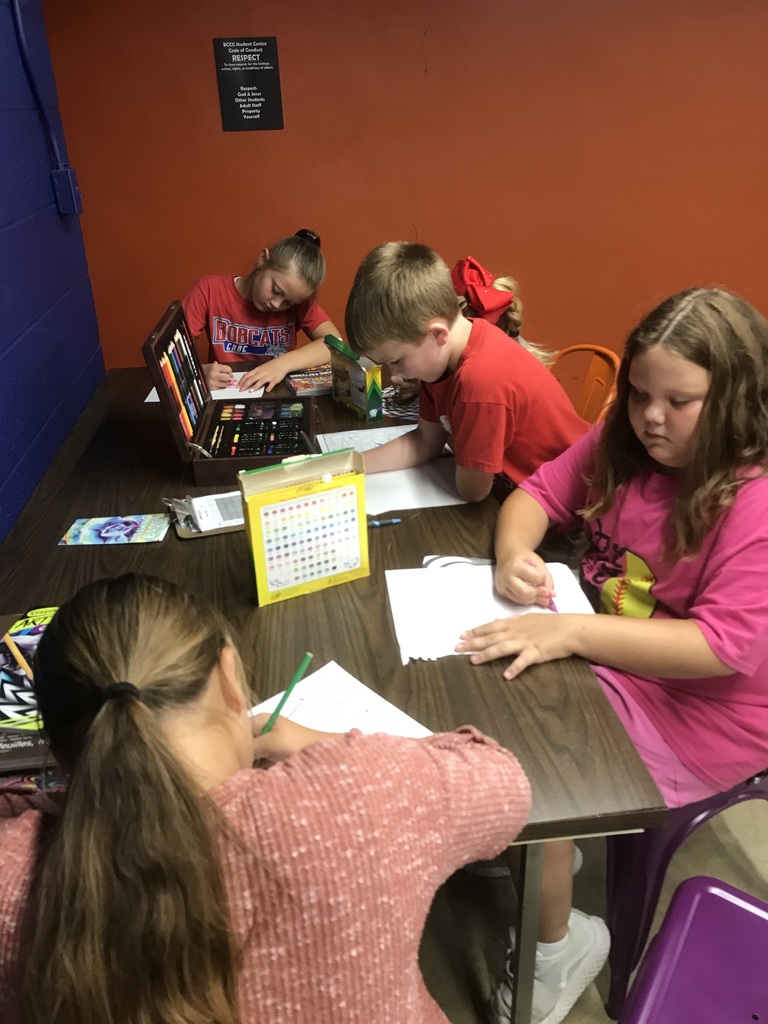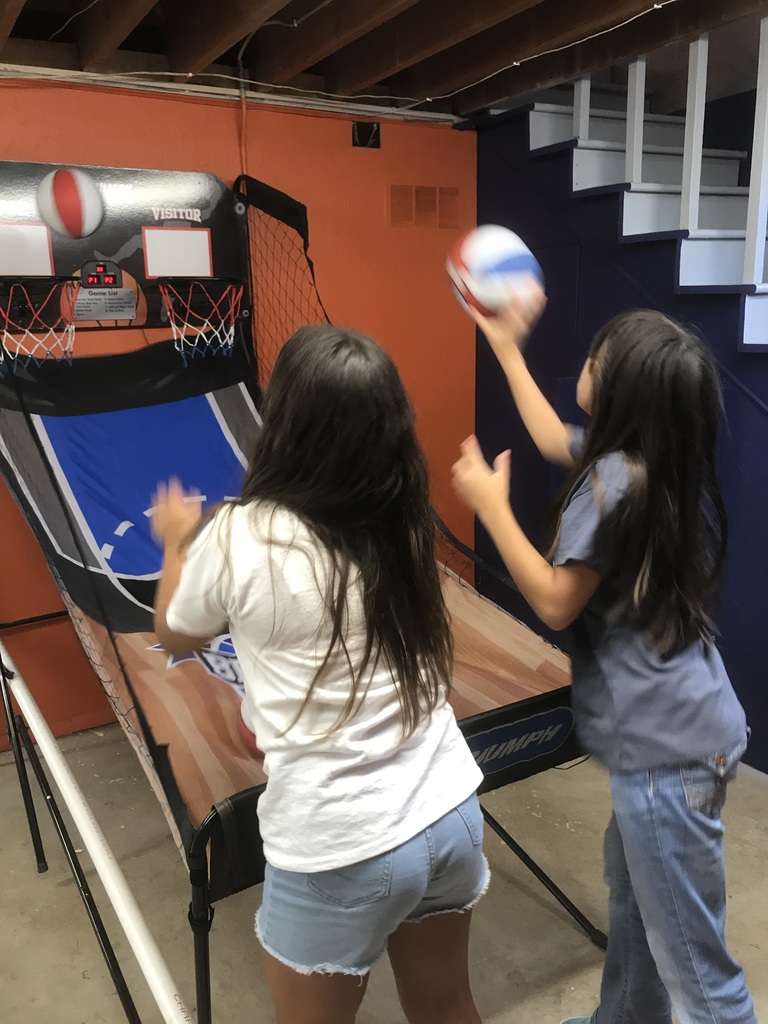 The preschoolers enjoyed watching the street work being done today.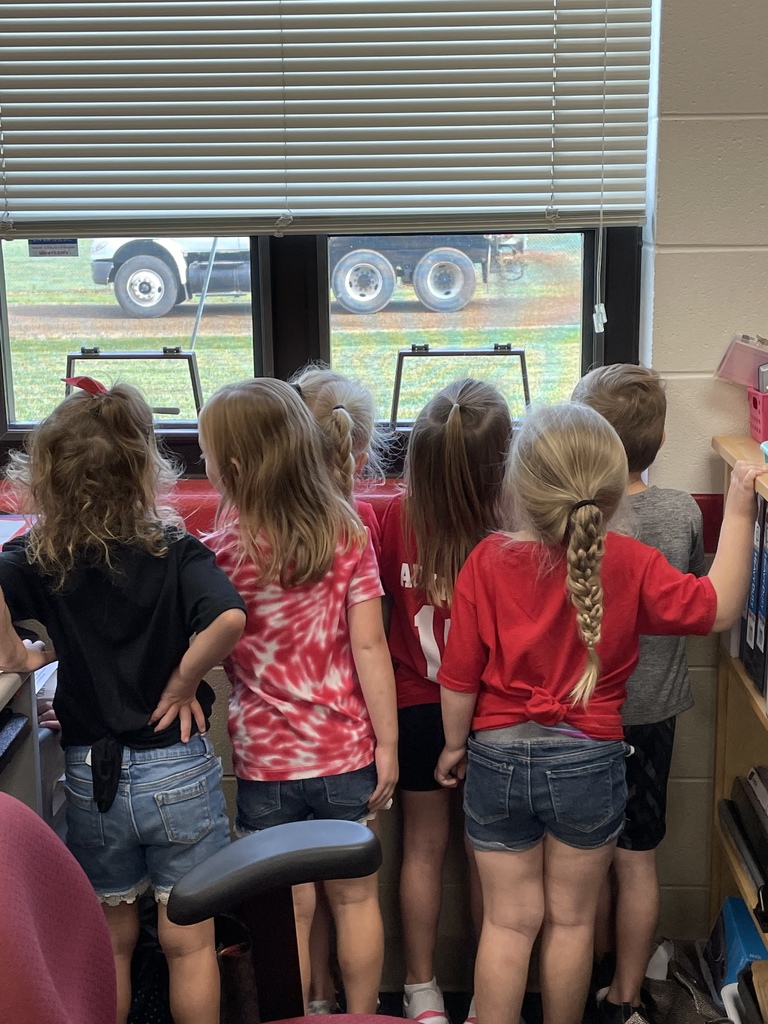 Plant and Animal Science class is working on greenhouse projects of growing sweet potatoes, boxwood cuttings, and watering lettuce and radishes. The growing is going well!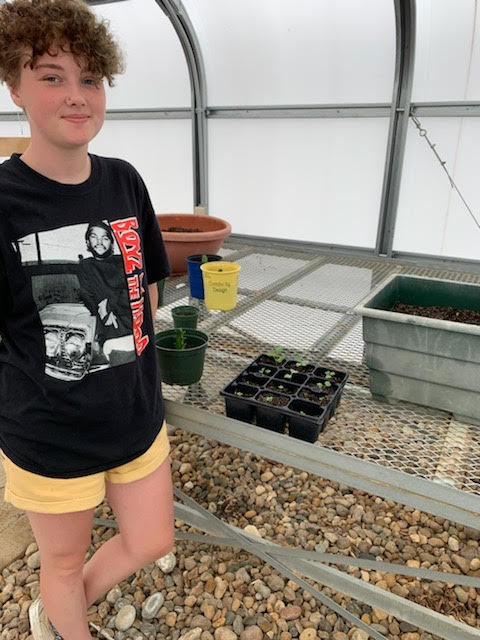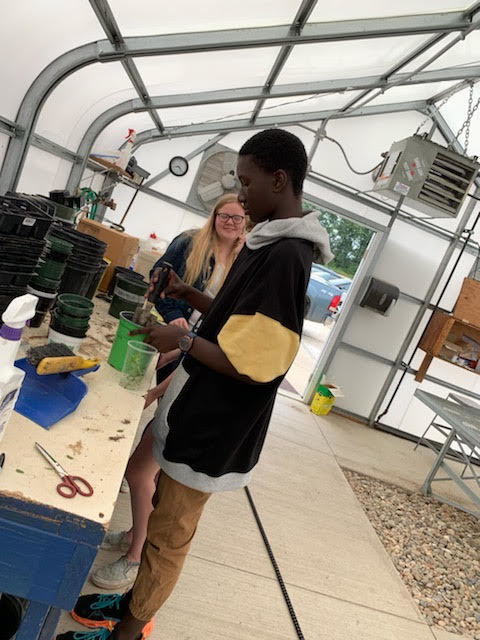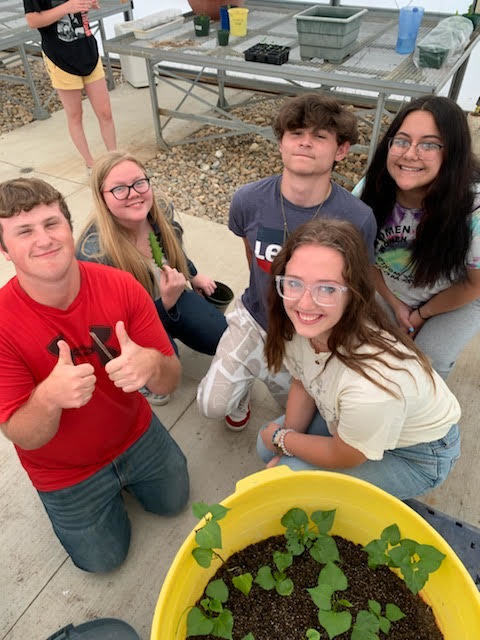 More edible cells from the sophomores in Biology I.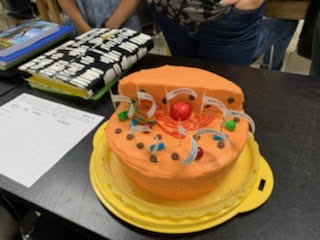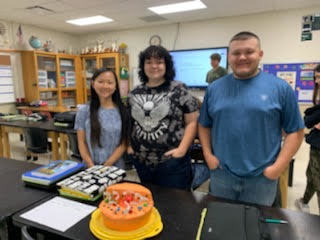 Sophomores constructed edible cells in Mrs. Doedtman's Biology I class.