The Leadership Class played review games with the Kindergarten today.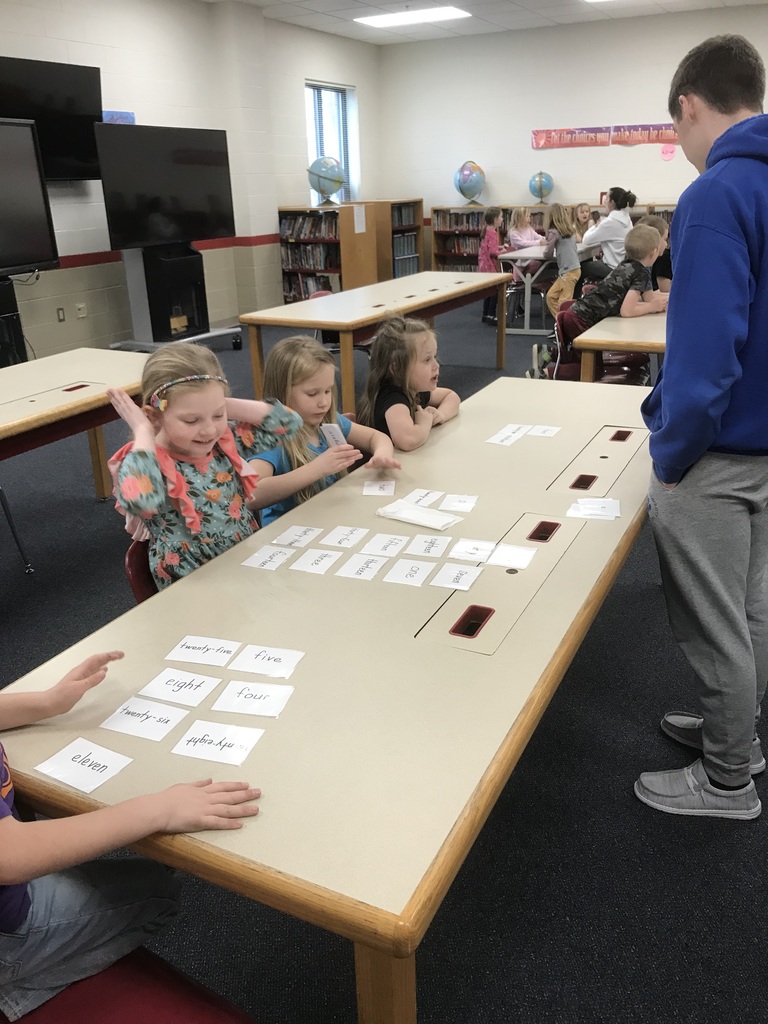 The American Legion presented flags to the First Grade Class today.
The First Grade Class tried to catch a Leprechaun with their traps.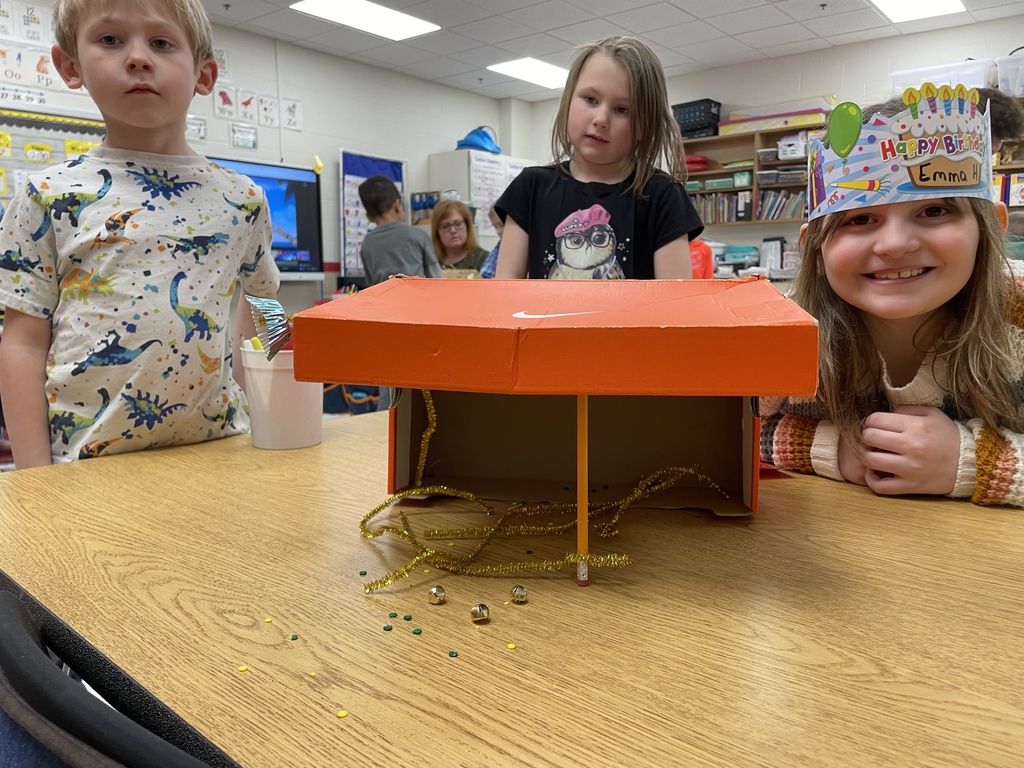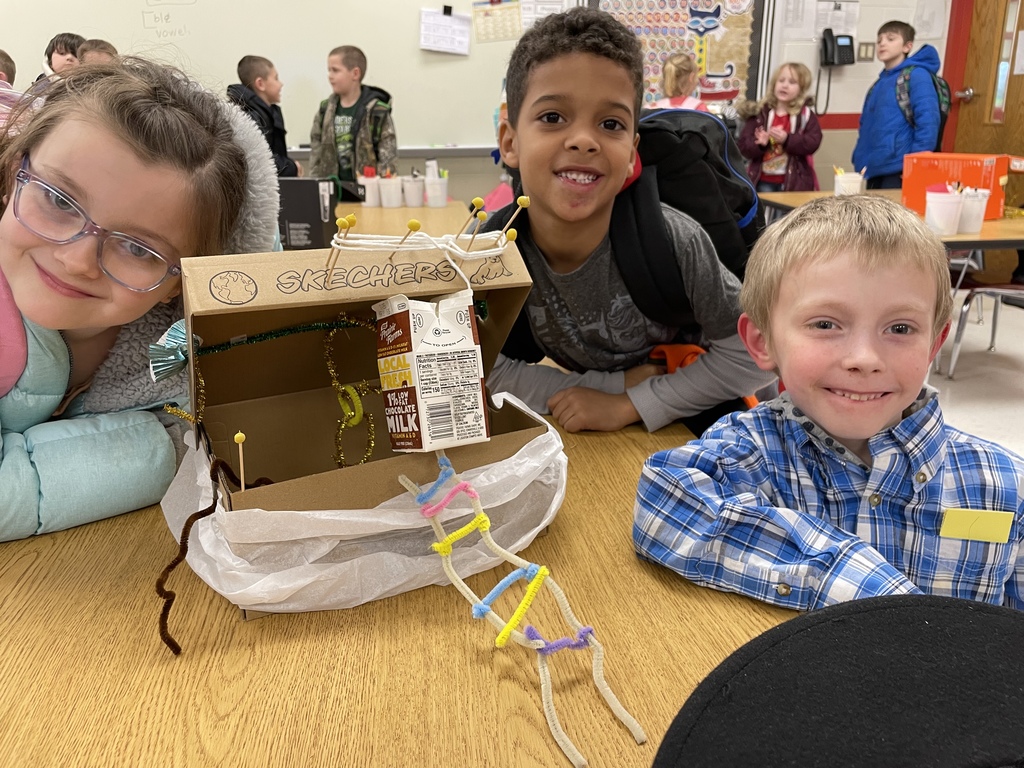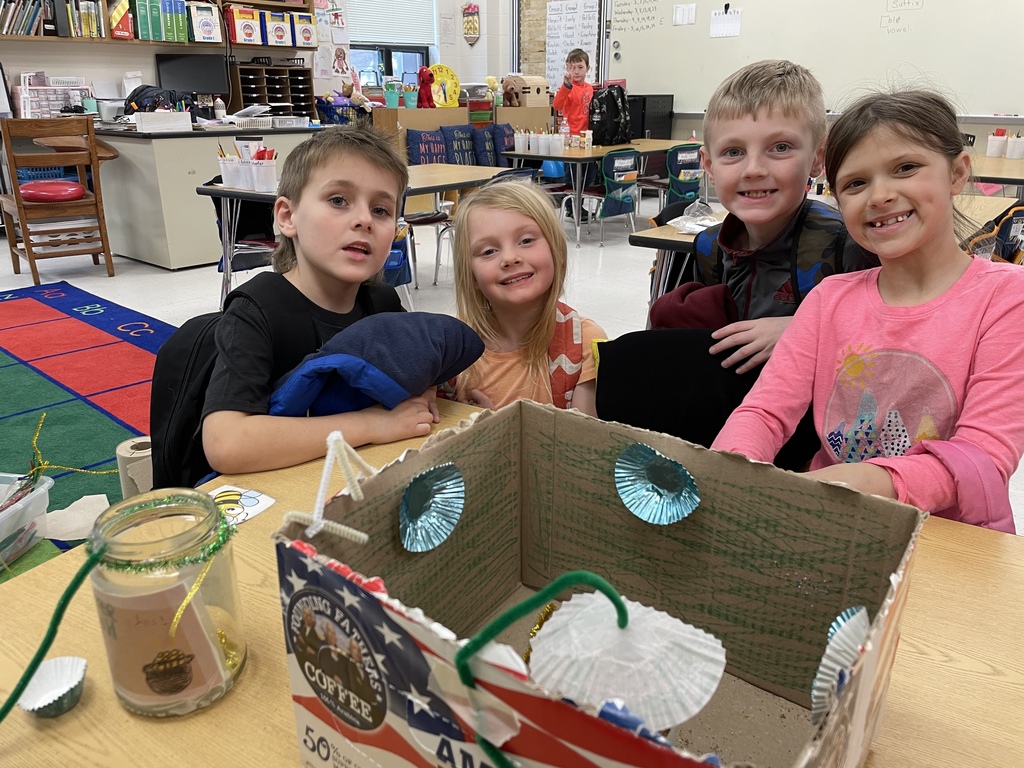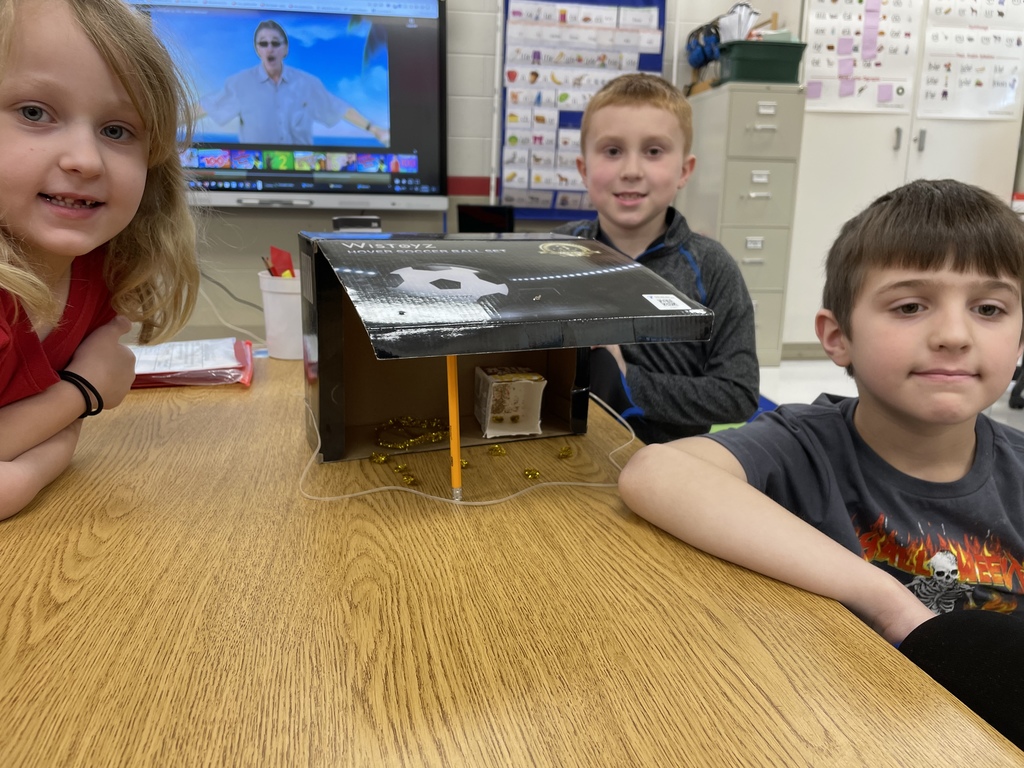 On Tuesday, the Kindergarten Class took a trip to the EPC , the Harmony Playground, and the Effingham Fire Station.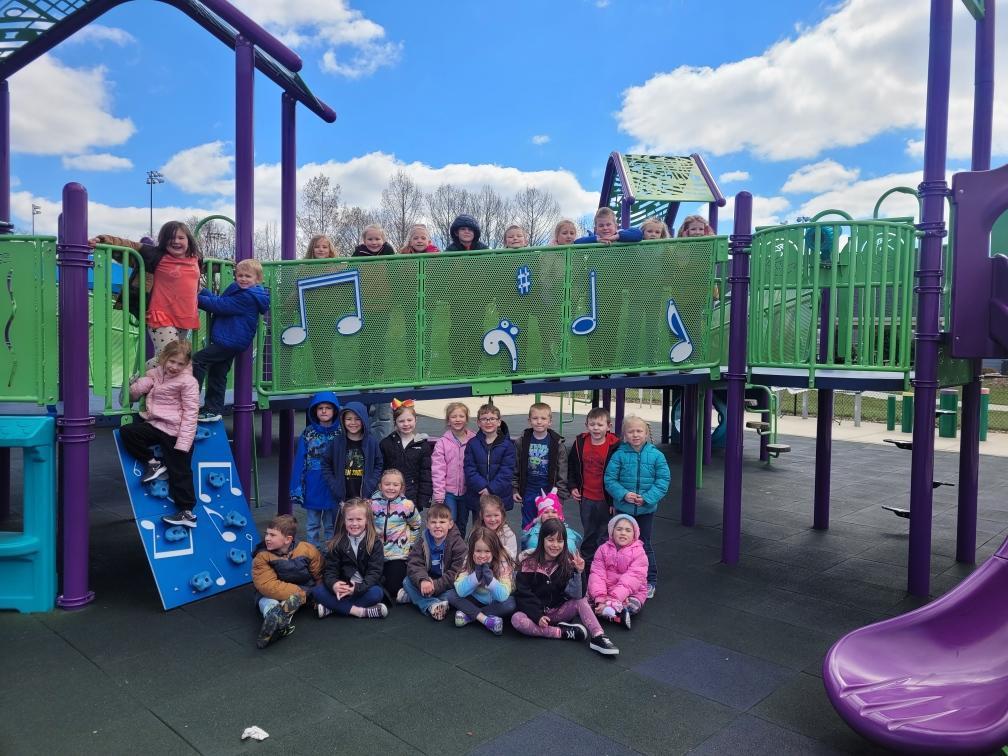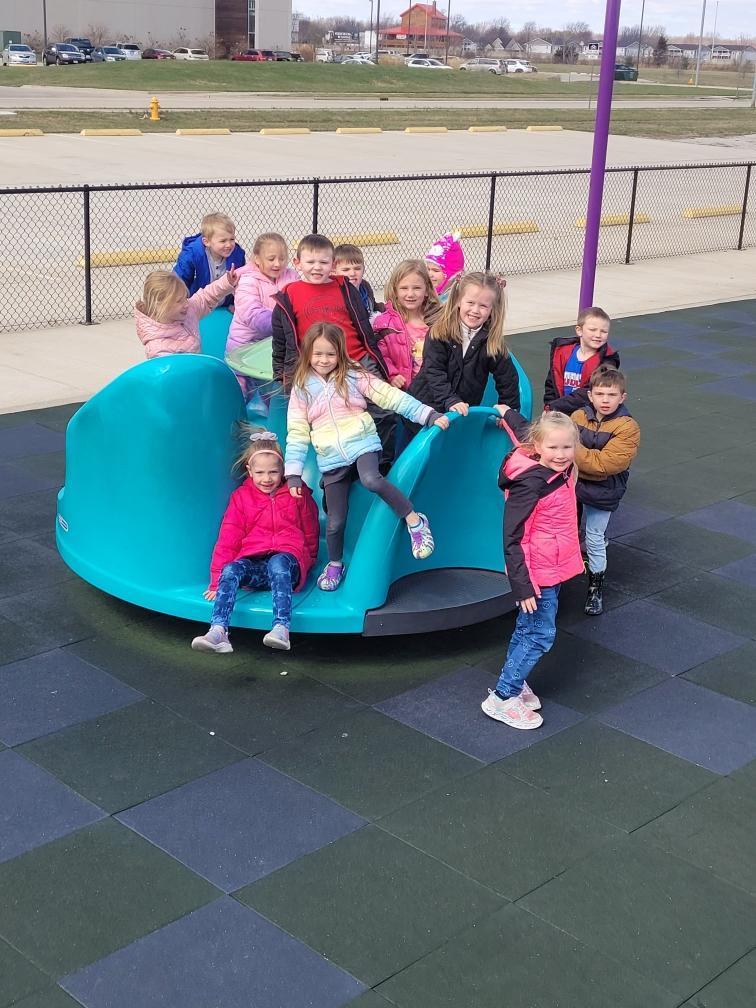 Congratulations to Beecher City High School's 2023 National Honor Society inductees: Katlyn Arnett, Beau Doedtman, Carson Evans, Alexziah Hagler, Hadley Hagler, Layne Jones, Ruby Stuckemeyer, Marissa Summers, and Dacotah Waters. Ms. Wright and senior NHS members, Gracie Heckert and Ariel Stell, did a wonderful job hosting the ceremony. Thank you to Mrs. McGuire for taking pictures and to Gayla and Megan for preparing the wonderful meal!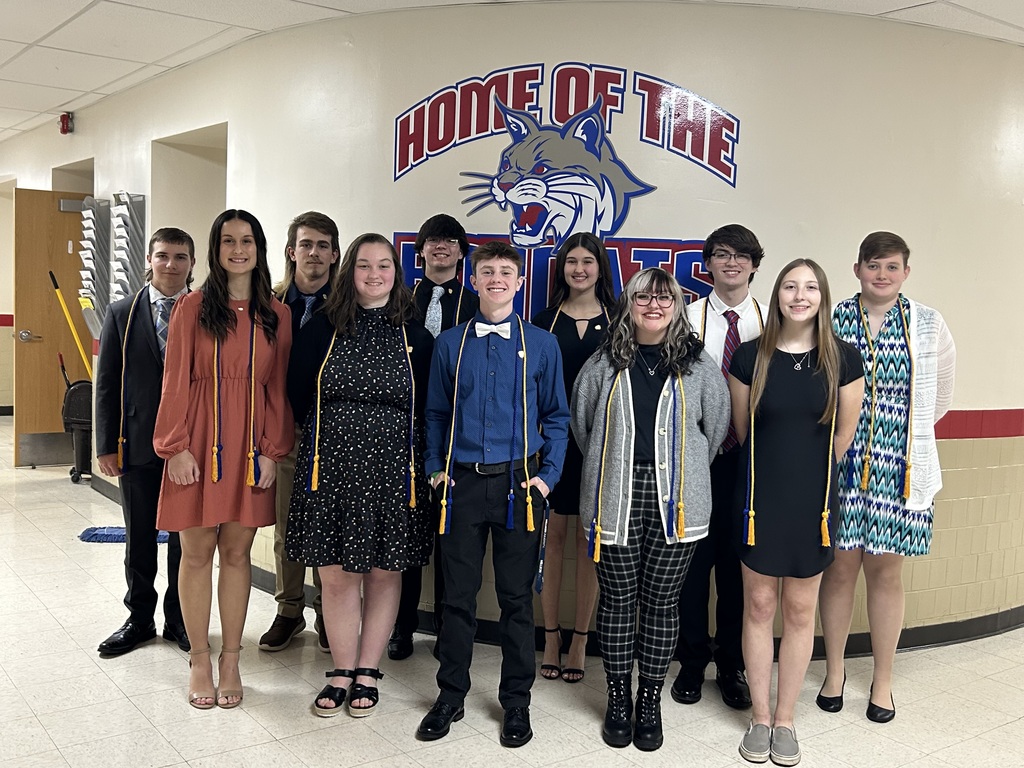 The Beecher City Post Prom will be having two different fundraisers to help raise money for post prom. The first fundraiser is for a $1,000 gift card to Locked and Loaded in Pana, IL. Only 300 tickets will be sold. The second fundraiser is for a 4-6 pound smoked pork loin, ready to eat, all orders due March 31st. For more information please contact a Junior or Senior at the high school.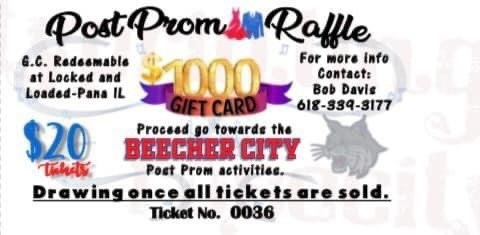 A group of dual credit students will be participating in the murder mystery event today at Lake Land College. Wish them luck as they enhance their interview skills and figure out who is responsible!
Lunch with a friend at the Grade School and some yarn eggs in the kindergarten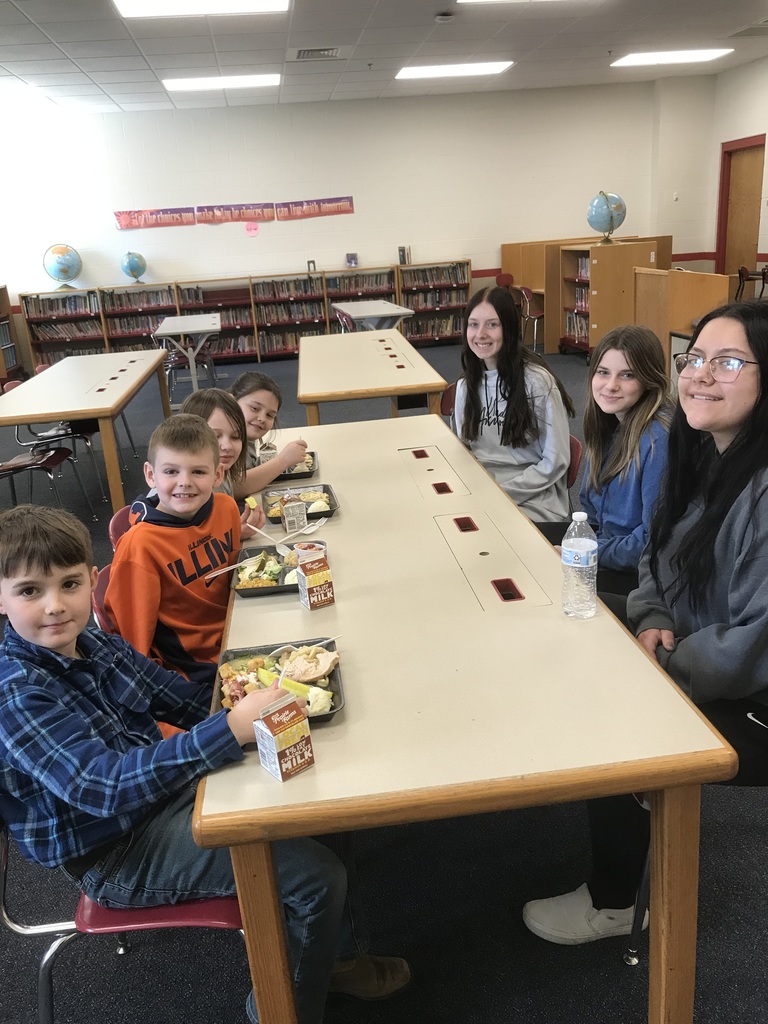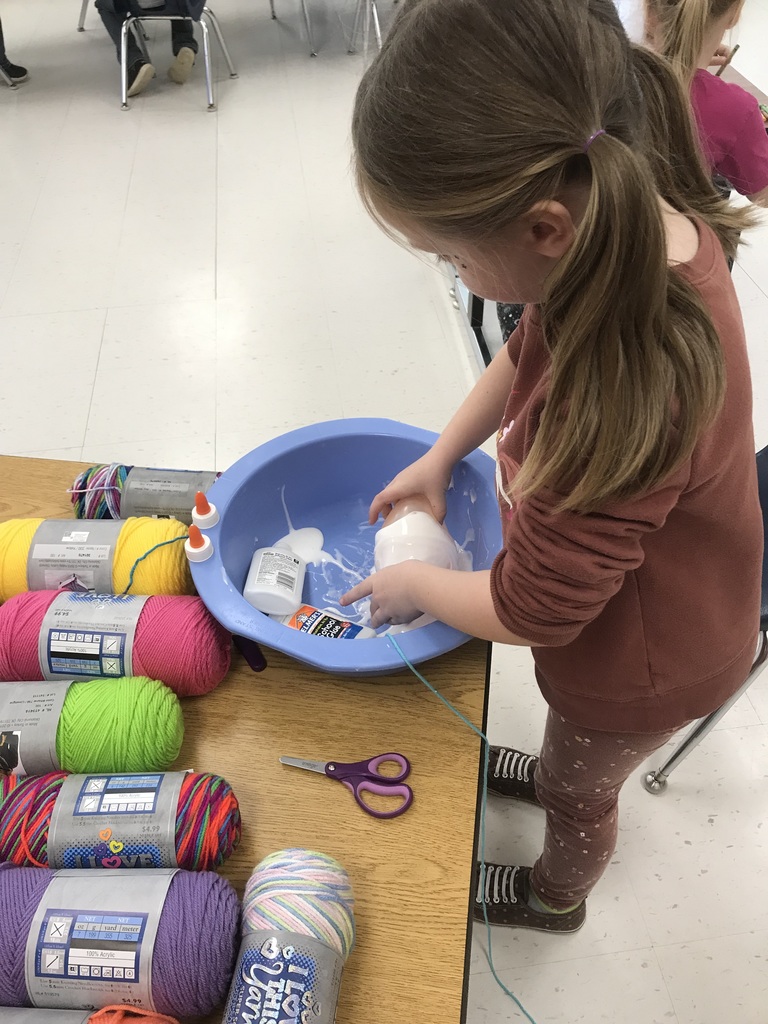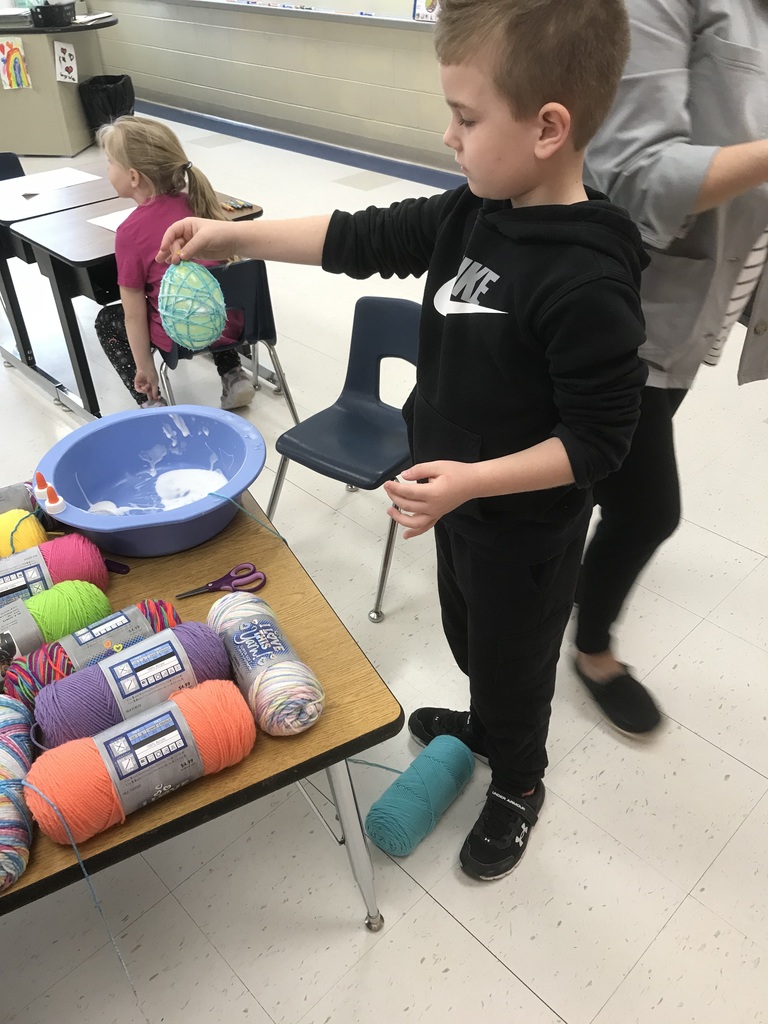 Mrs. Drake's Spanish III class showed off their singing and Spanish speaking skills during a lesson over conditional tense!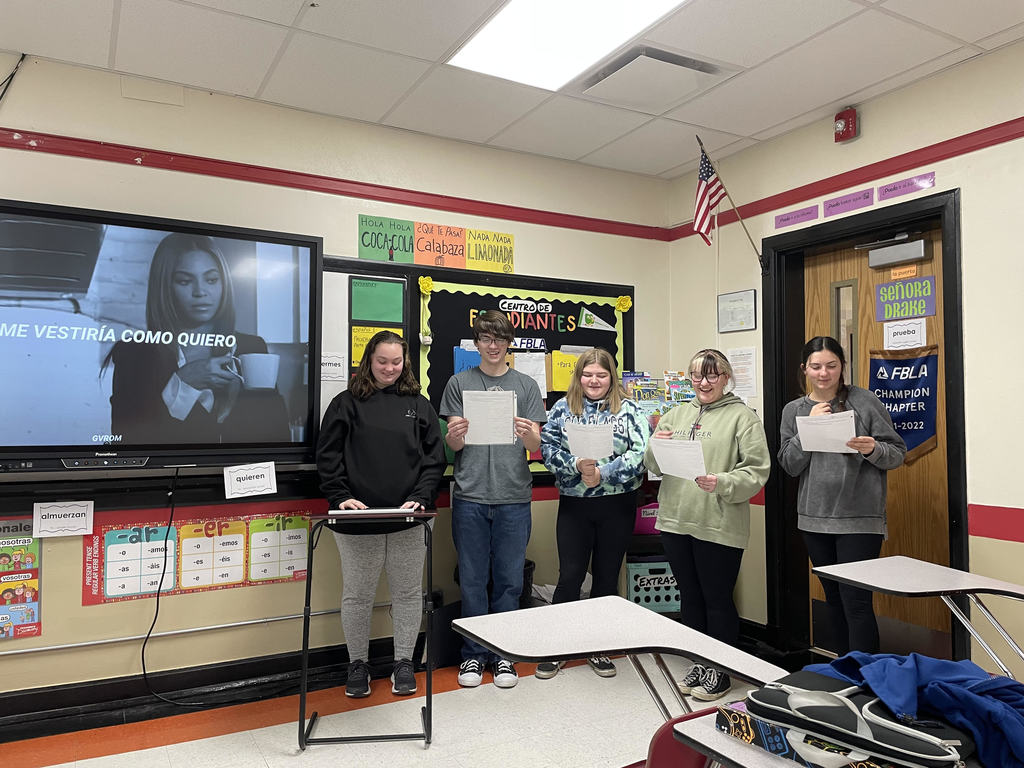 Ag in the Classroom helped the Grade School Students make a "throw it and grow it" seed pod, and the Fifth Graders played a math review game with the First Grade Class.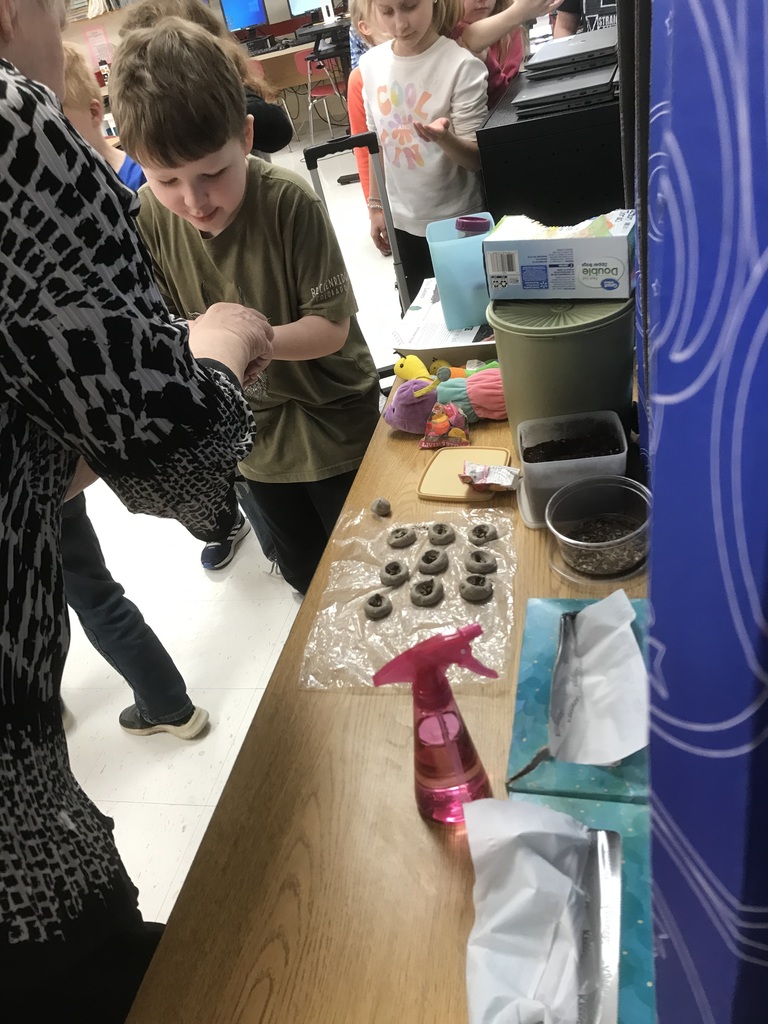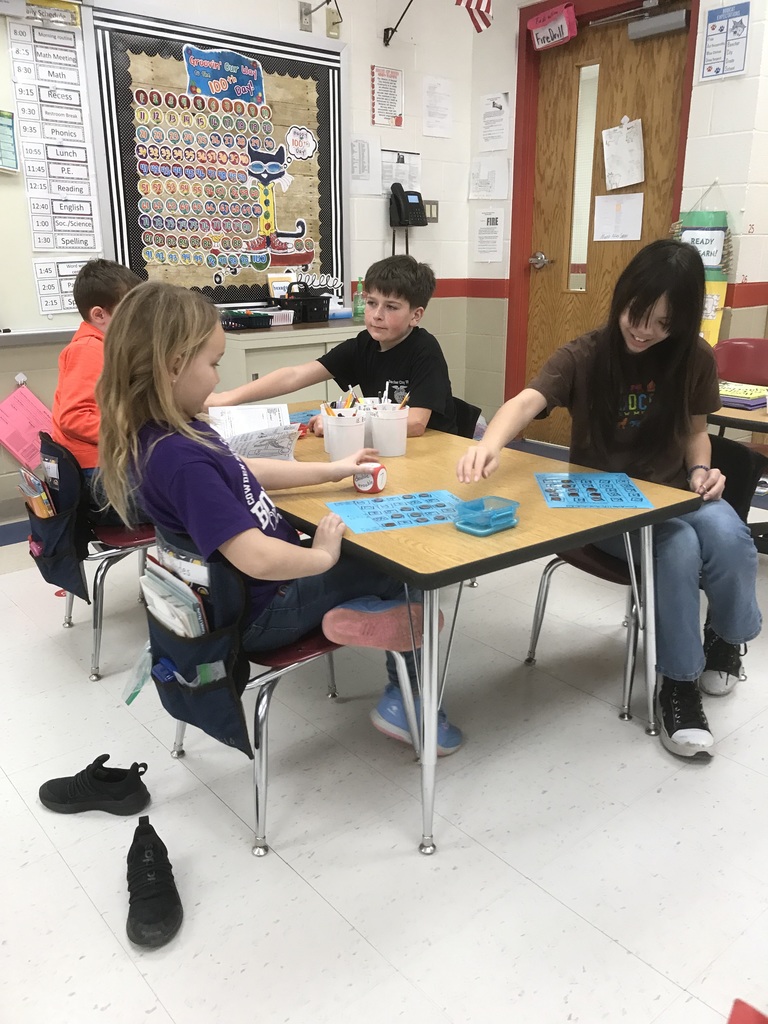 Mrs. Doedtman's sophomore Environmental Science has been hard at work on constructing food webs from various biomes.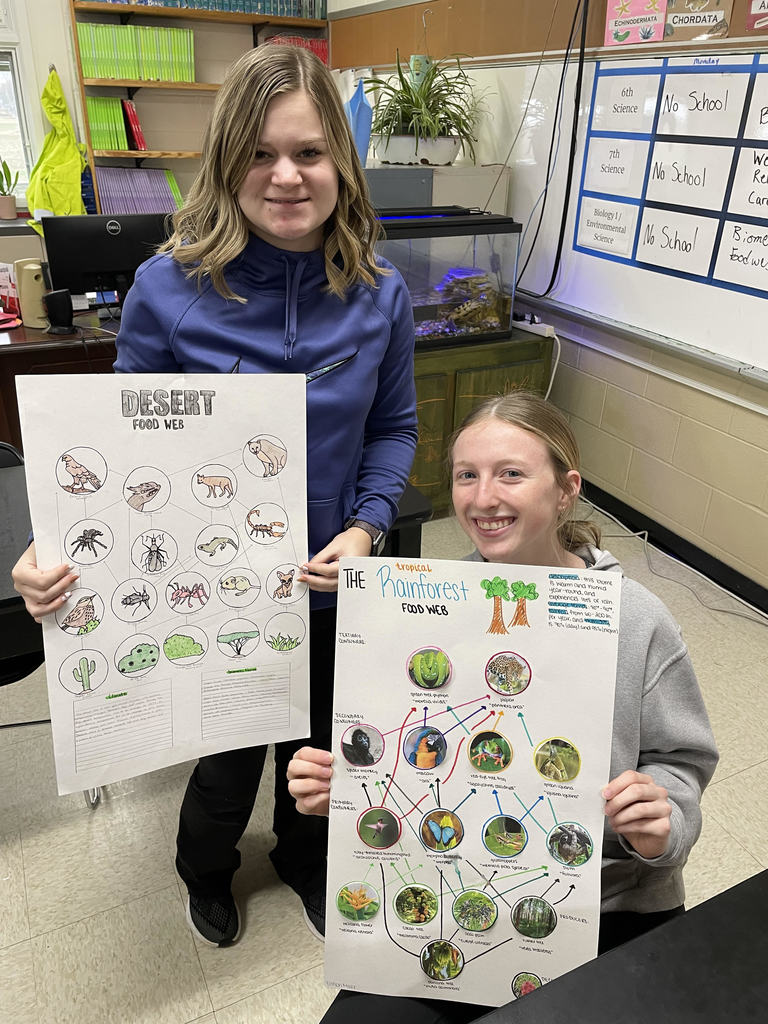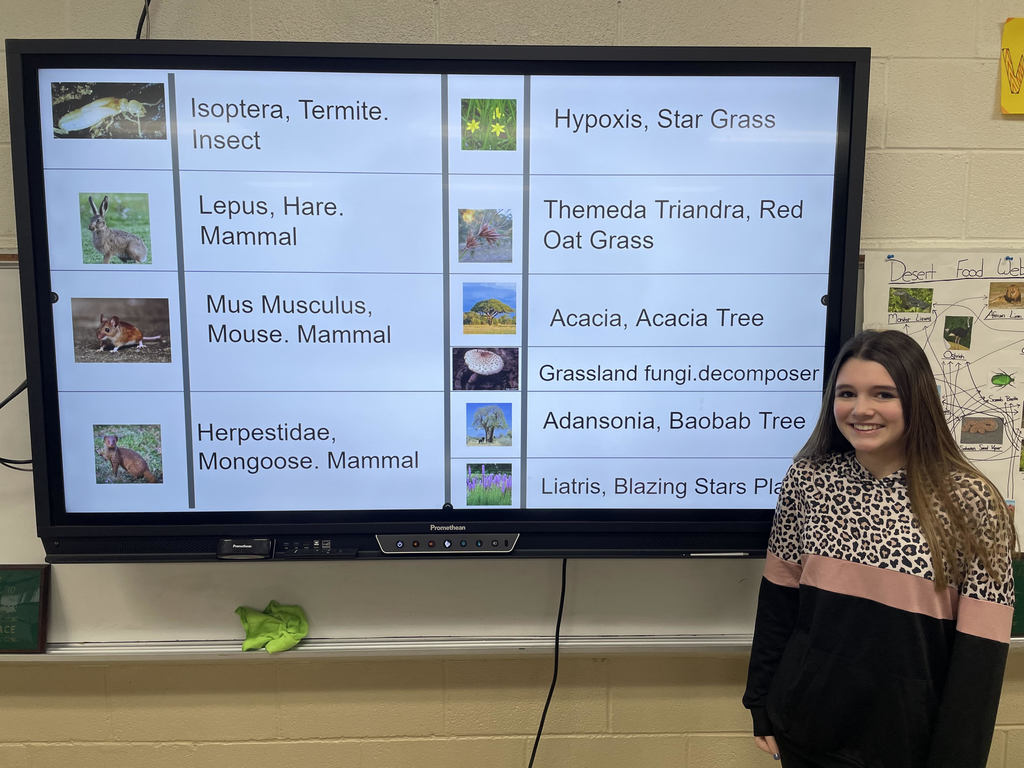 Congratulations to Beecher City High School senior, Trevor Thies, for being named the February Student of the Month and to 7th grader, Delaney Doty, for receiving the Junior High Citizenship Award. Keep up the great work!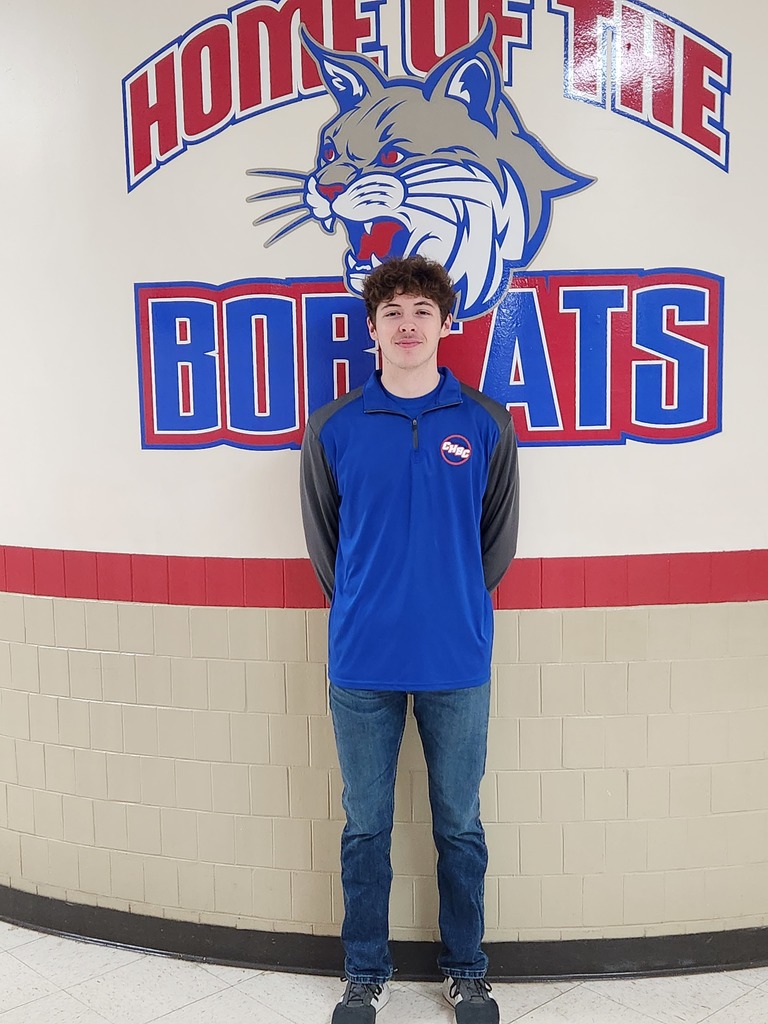 More pictures from the Effingham County Humane Society volunteer activity.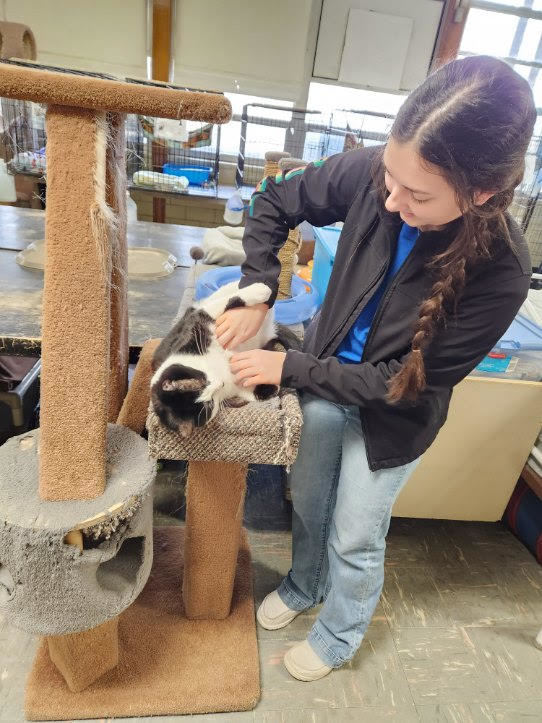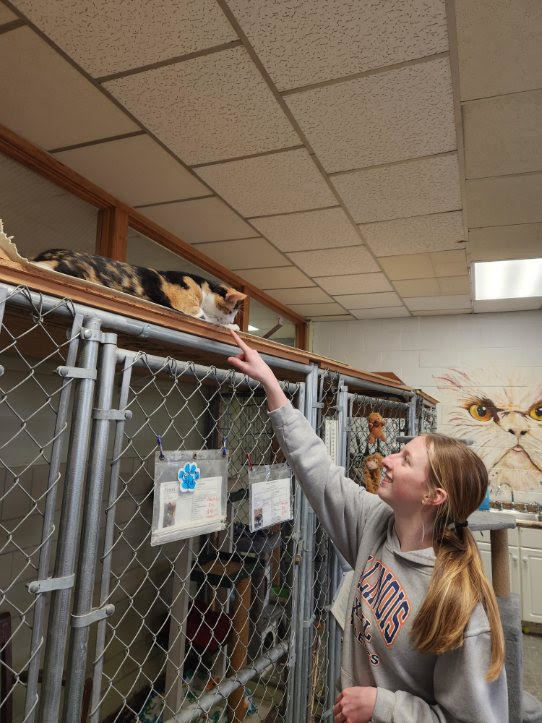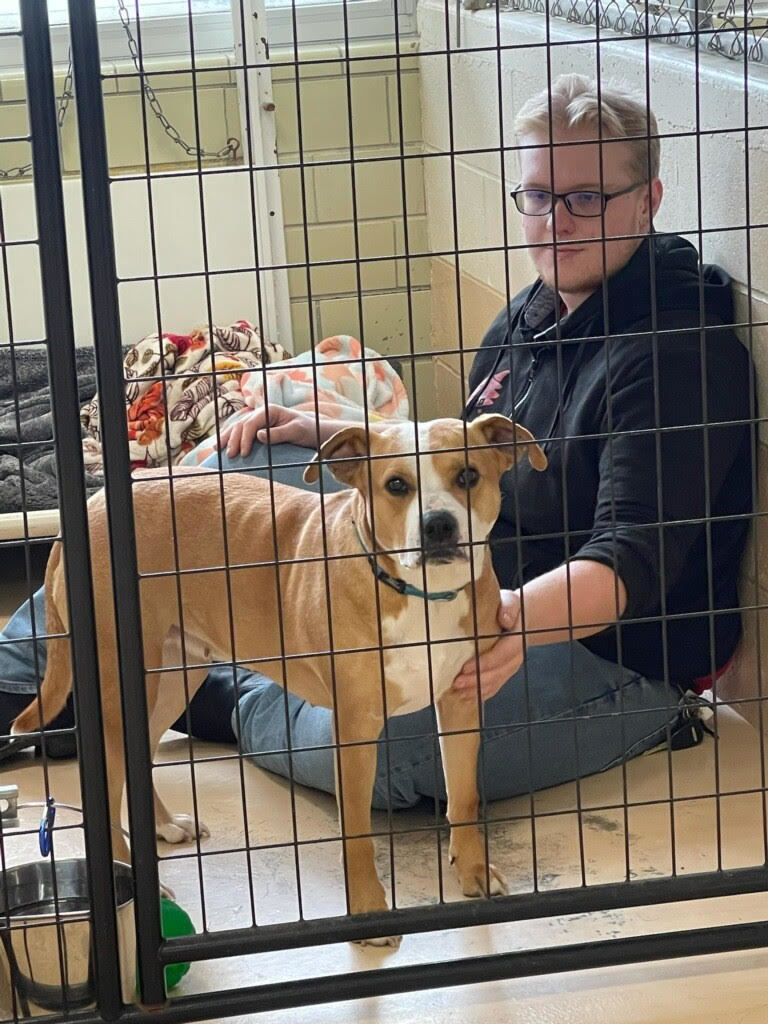 For a rewards day activity, Mr. Hammer and Mrs. Bone took Beecher City High School students to volunteer the afternoon at the Effingham County Humane Society.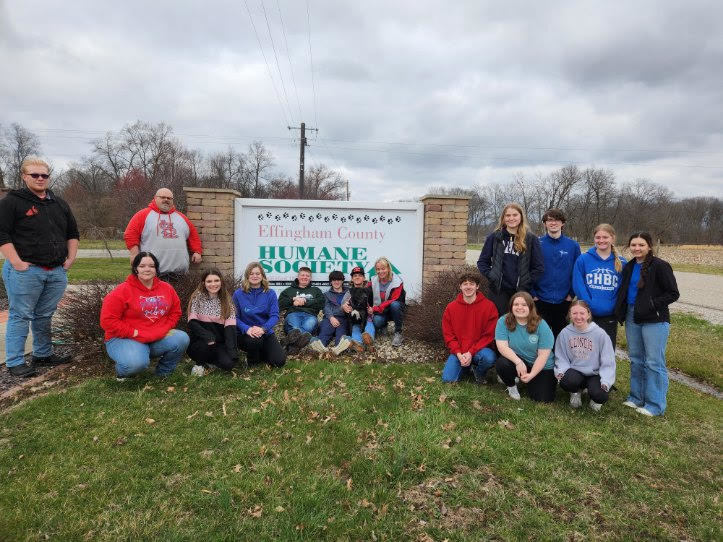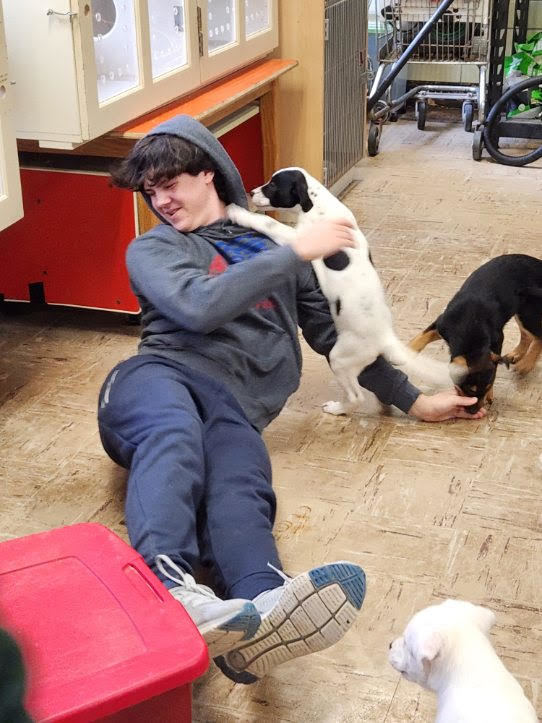 FFA Banquet coming up on Monday, March 27, at 6:30 PM.
The Leadership Class played review games today in the First Grade.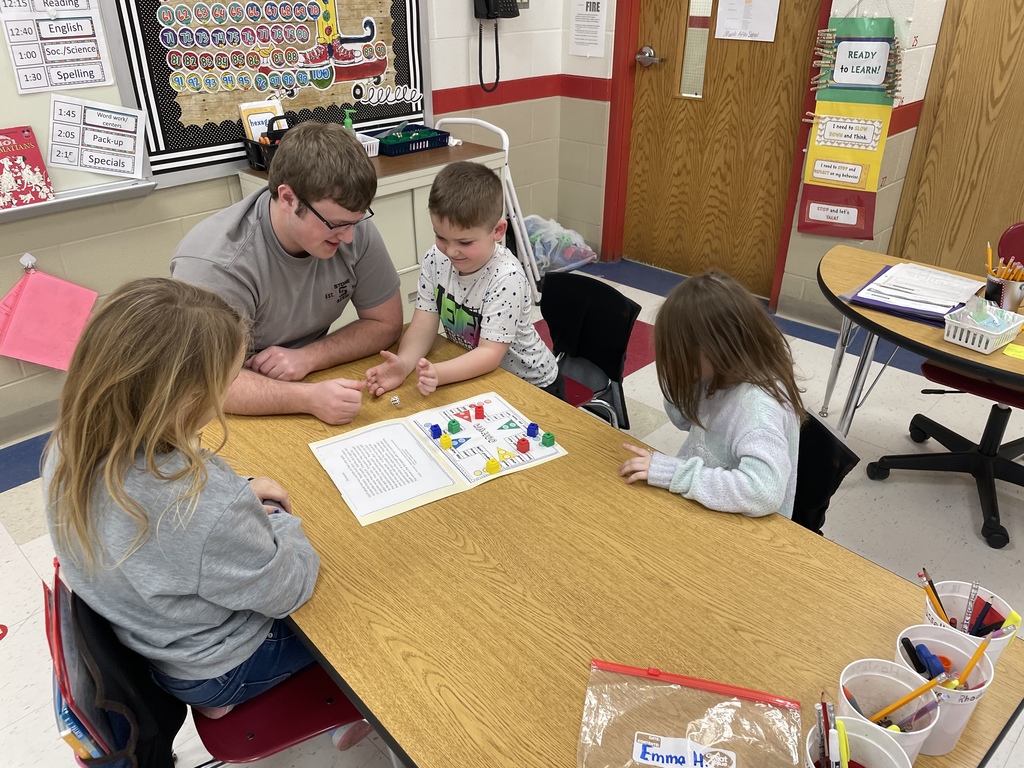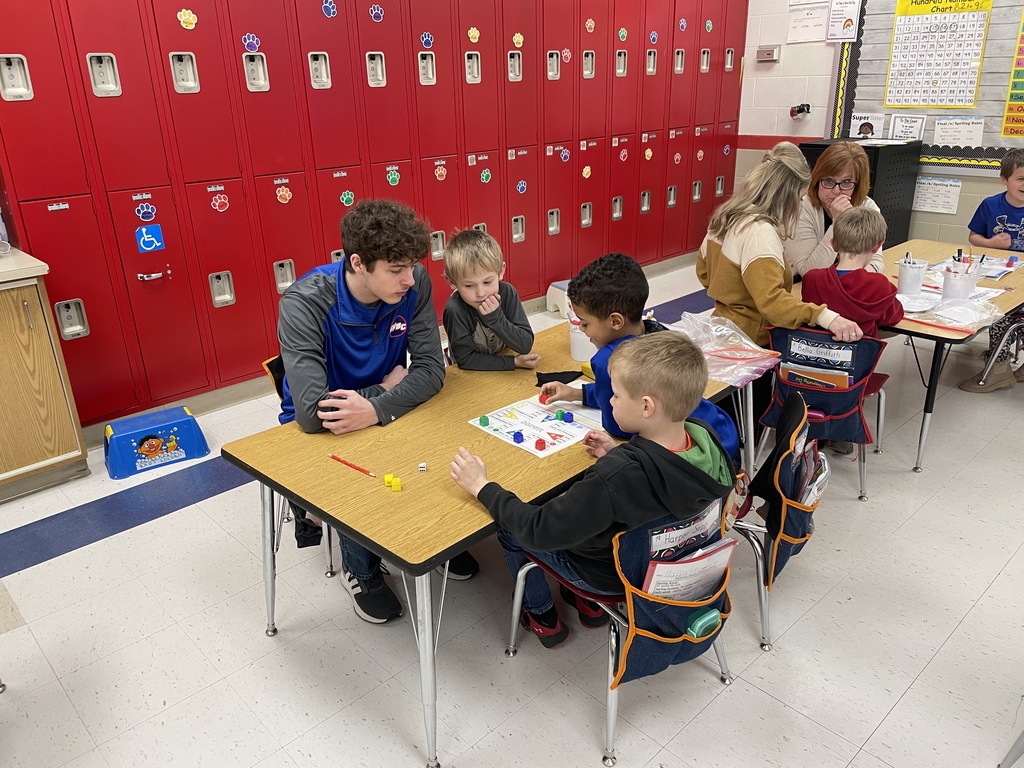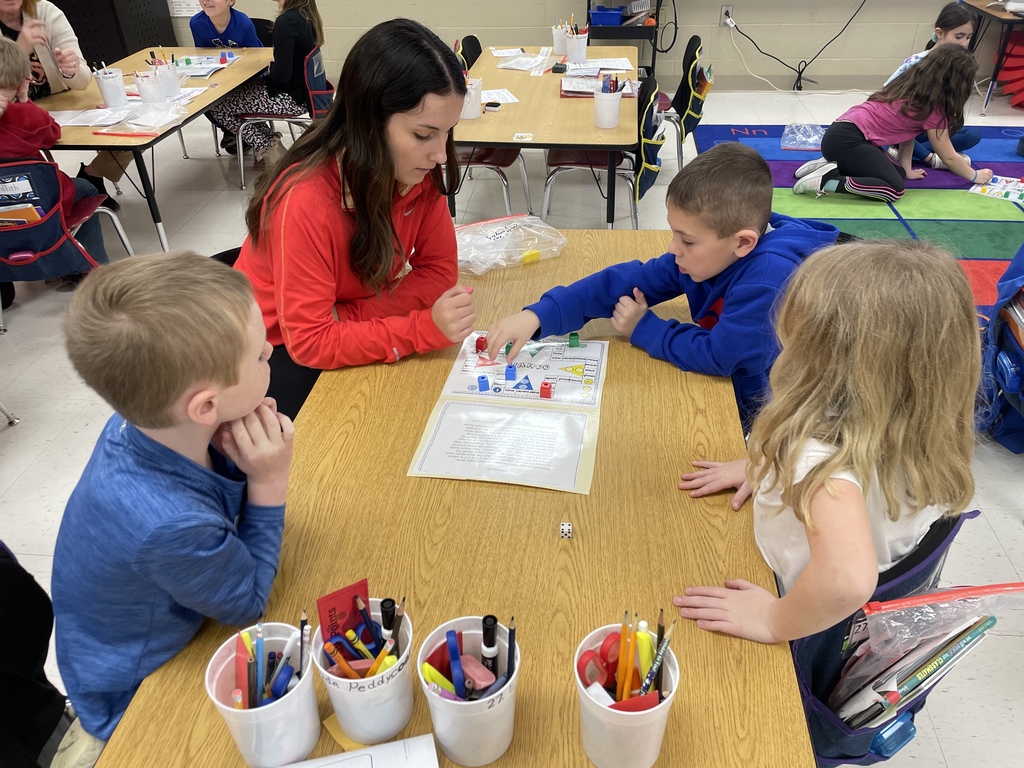 Lunch with a friend and a fun way to practice the letters today at the Grade School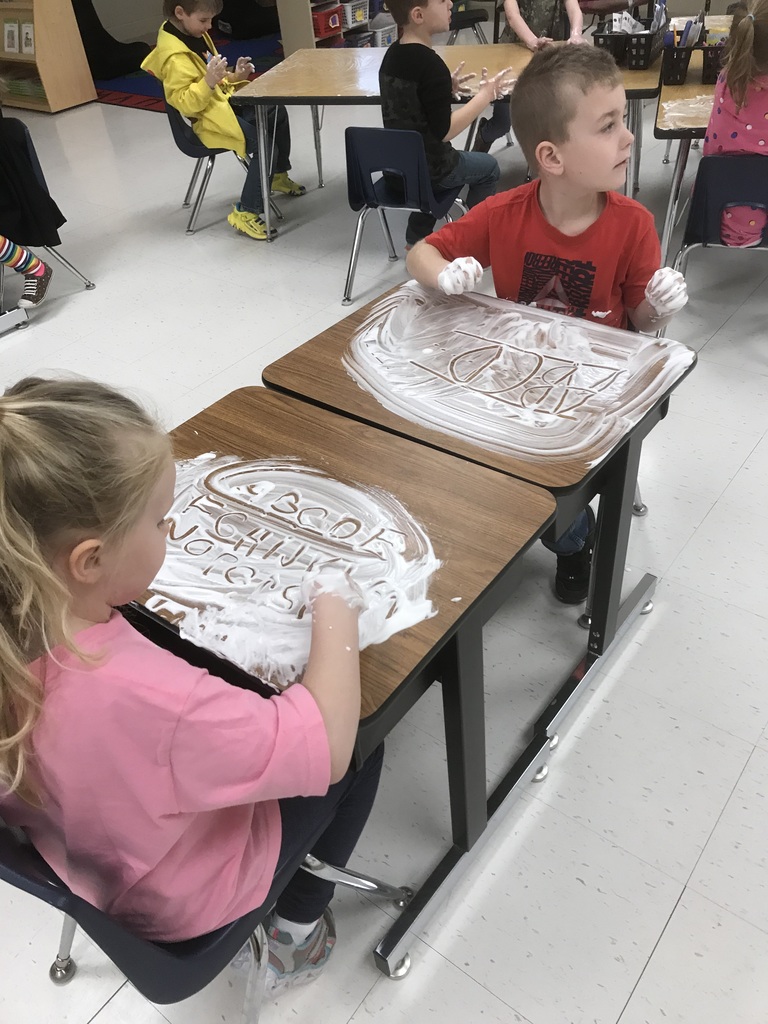 Menu Change at the Grade School- Wednesday, March 8- Lunch will be chicken pot pie.

We are accepting sealed bids on a 2009- 53 passenger Thomas bus with a MBE Mercedes Motor. This bus has 216,232 miles. Minimum bid will start at $3,500, and all bids will be due by noon on March 17, 2023. To submit a bid please have it delivered to: Beecher City Unit Office 438 E State Hwy 33 Beecher City, IL 62414 If you would like to view the bus in person please contact Mr. Lark to schedule an appointment. He can be reached at 618-487-5100 opt 1.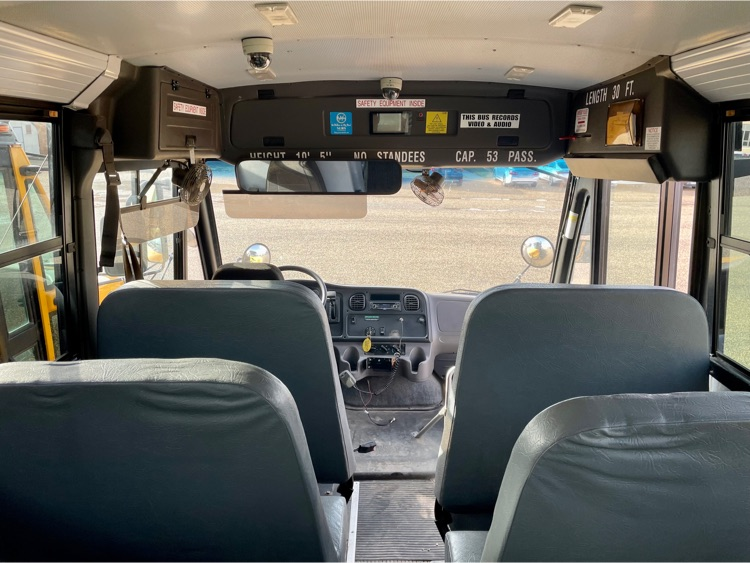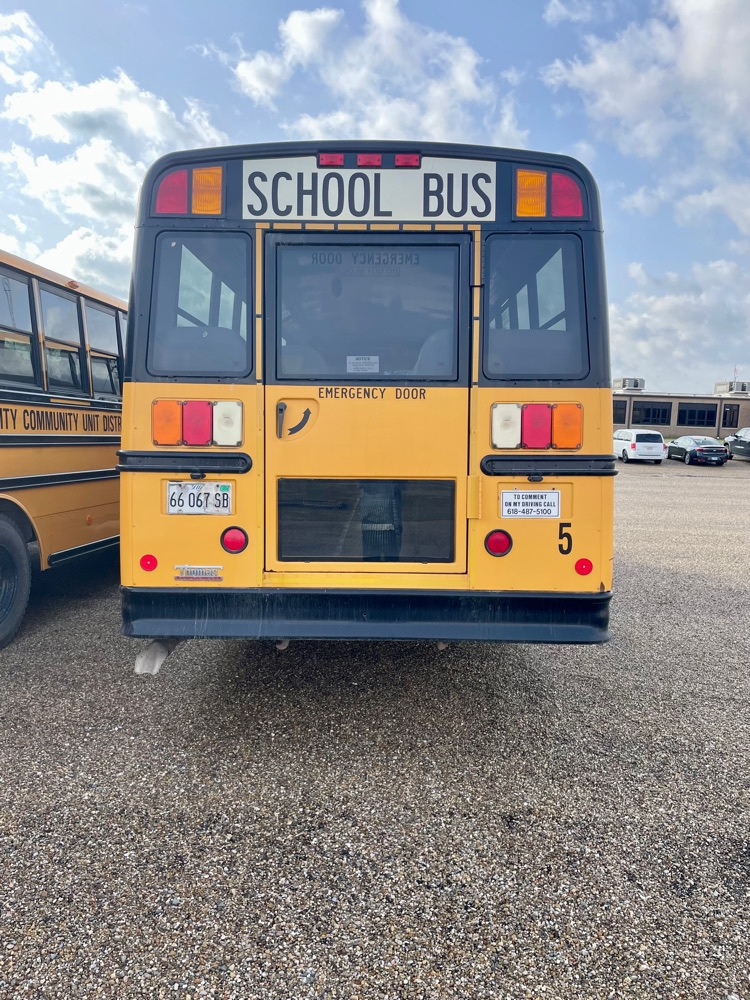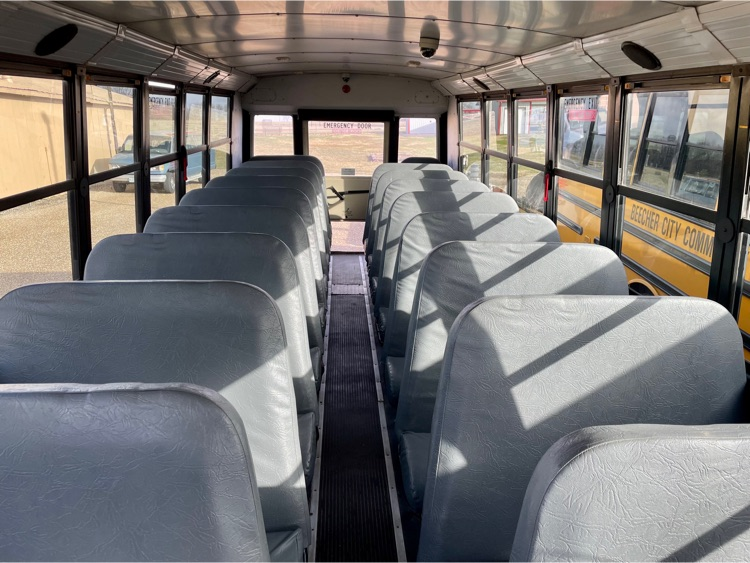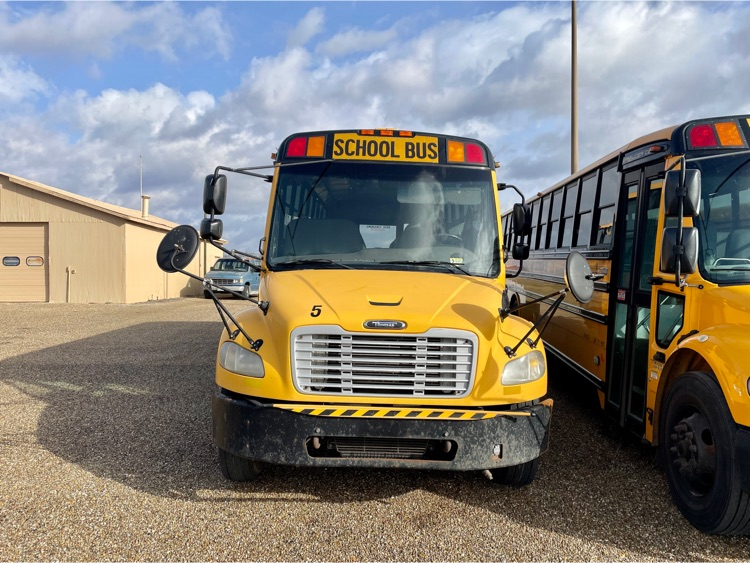 Adam Stuckemeyer, Beau Doedtman, and Wyatt Doty participated in the Section 20 Meats Judging Contest hosted by Hartrich Meats and the Newton FFA Chapter. Out of approximately 60 contestants, Wyatt Doty finished 9th overall!