News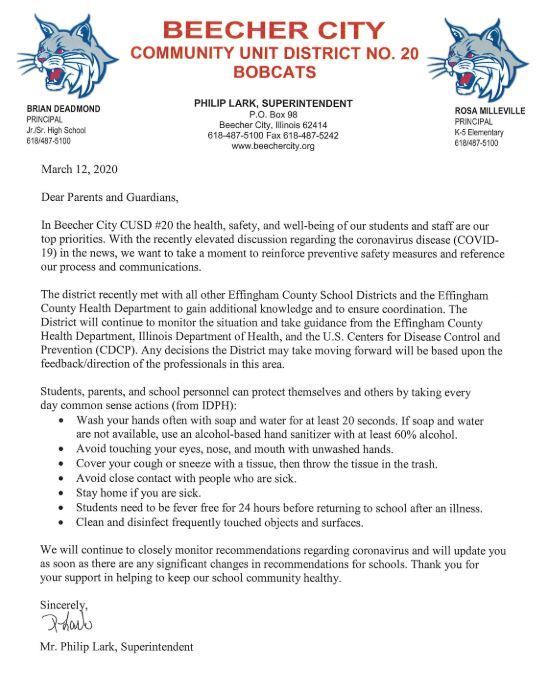 Beecher City Community Unit District #20 Update on the COVID-19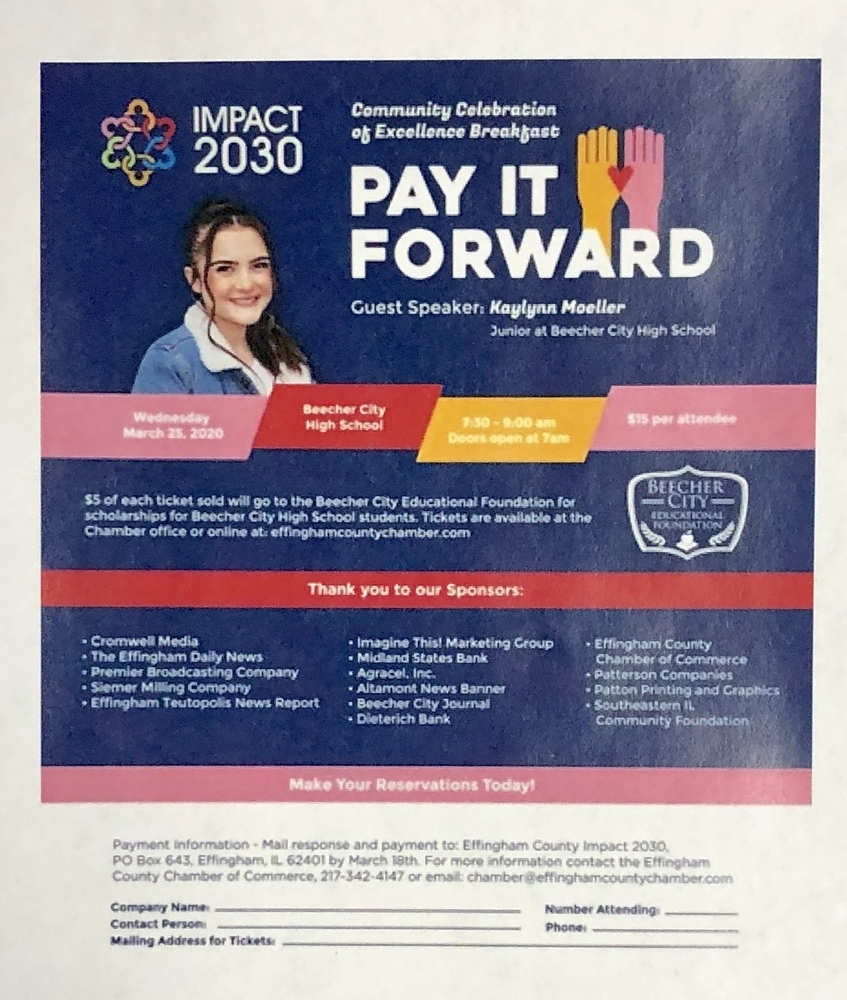 Spring 2020 Community Celebration of Excellence Breakfast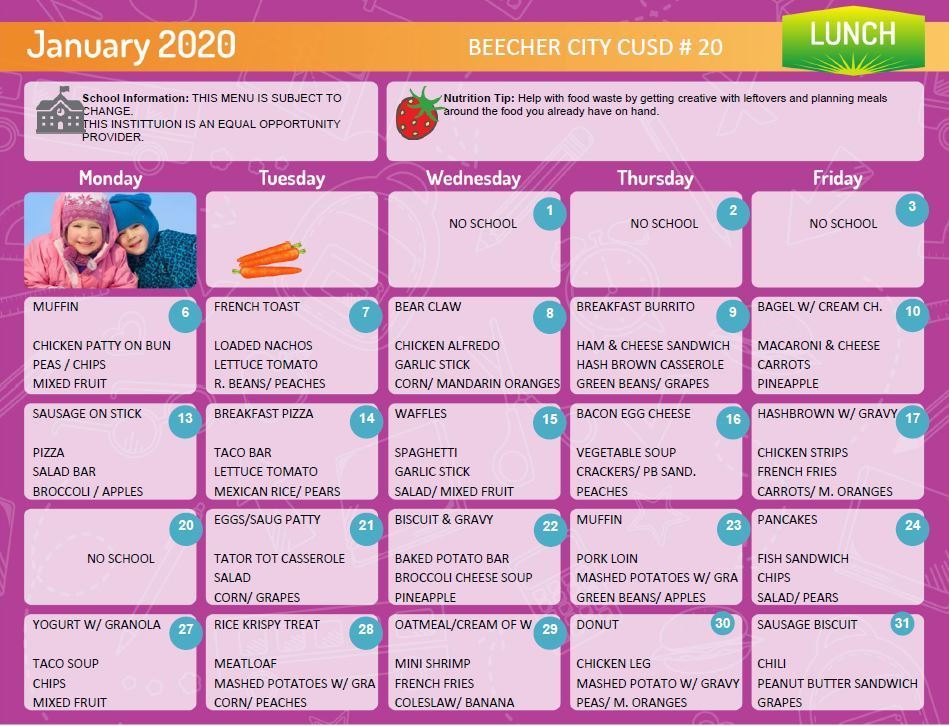 SEE ALL NEWS
LIVE FEED

Kim Miller
2 days ago
Please consider donating blood, if they receive 20 complete donations our Student Council will receive a grant!
view image

Beecher City Jr/Sr High
5 days ago
Beecher City CUSD #20 will be closed through April 7, 2020. As of right now, we plan to come back on April 8, 2020. We will keep you posted if there are any changes in coming days.

Beecher City Jr/Sr High
5 days ago
The FBLA State Leadership Conference has been cancelled. FBLA members see the attached document.
view image

Beecher City Jr/Sr High
10 days ago
Parents and students, on the school website www.beechercity.org, in the explore section on the top of the page, a new tab has been created called COVID-19. In this tab, educational resources have been added for students to continue learning while school is not in session. We will continue to add to these resources if the closure extends beyond March 30. If you have questions please contact Mr. Deadmond, Mrs. Millville or your classroom teacher in the area you have a question via email. Emails can be found on Teacherease and the school website. Thank you and stay safe!

Kim Miller
12 days ago
Due to the COVID-19 the school has minimal staff working on a daily basis. With this being said, if you need anything the best way to contact anyone is through email, we do not advise calling. Mr. Lark can be reached at plark@beechercity.org or Kim Miller can be reached at kmiller@beechercity.org.
SEE ALL POSTS