News
PA 101-642 (b) All public and private secondary schools, community colleges, and universities shall publish notification on their publicly accessible websites and...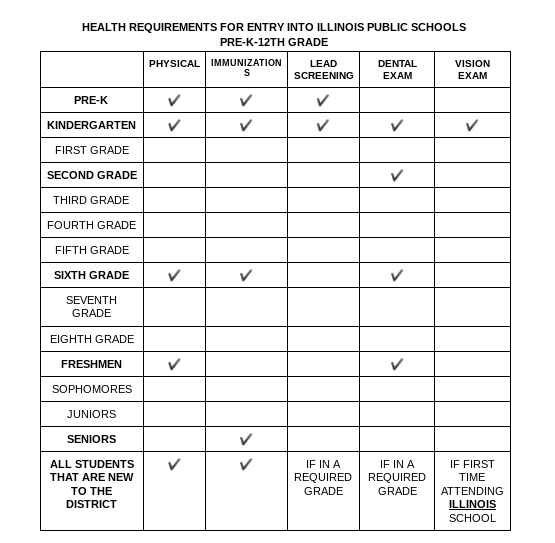 STUDENT MUST BE 11 YEARS OF AGE FOR 6TH GRADE AND 16 YEARS OF AGE FOR SENIORS WHEN RECEIVING MENINGITIS VACCINE A COMPLETE PHYSICAL IS REQUIRED FOR GRADES PRE-K,...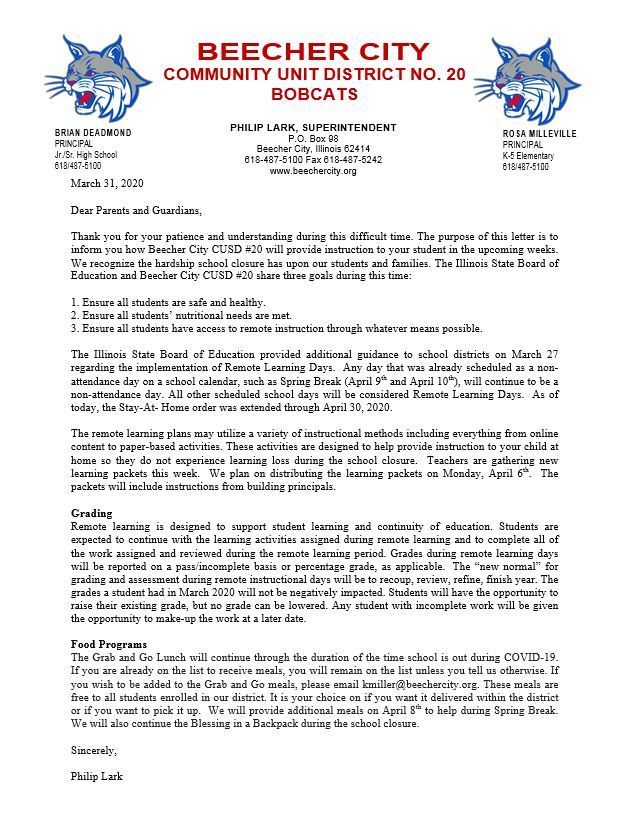 Beecher City CUSD #20 Remote Learning
SEE ALL NEWS
LIVE FEED

Beecher City Jr/Sr High
about 9 hours ago
A huge THANKS to Schaefer Pumpkin Patch for the fall decorations. Also, THANKS to Gayla Robertson and Dawn Doty for setting the decorations up! They look great!
view image

Beecher City Jr/Sr High
about 15 hours ago
ATTENTION JUNIOR HIGH AND HIGH SCHOOL STUDENTS AND GUARDIANS, attached is an announcement with information about parent-teacher conferences this year.
view image
Tammy Keller
1 day ago
October 14 will be a testing day at BCHS for seniors and many juniors. The senior class will be taking their SAT. This test is rescheduled from last spring. Many of the juniors will be taking the PSAT. This test is a pre-SAT test and will also consider them for National Merit recognition based on their score. Wish them all good luck!!!!

Beecher City Jr/Sr High
3 days ago
There will be a mandatory HS cheer leading meeting on Monday, October 5th. It will be held at the Beecher City High School library from 5 - 6 pm. Any HS girl interested in becoming a cheerleader needs to attend the meeting.
view image

Beecher City Jr/Sr High
3 days ago
Mr. Hammer's U.S. History I class Kahooting the American colonies.
view image
SEE ALL POSTS