News
PA 101-642 (b) All public and private secondary schools, community colleges, and universities shall publish notification on their publicly accessible websites and...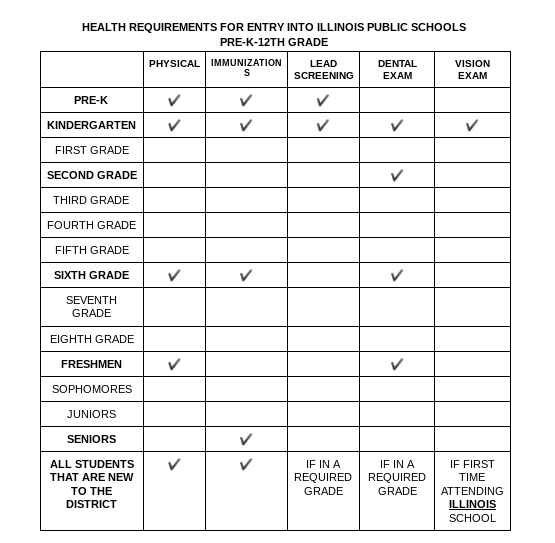 STUDENT MUST BE 11 YEARS OF AGE FOR 6TH GRADE AND 16 YEARS OF AGE FOR SENIORS WHEN RECEIVING MENINGITIS VACCINE A COMPLETE PHYSICAL IS REQUIRED FOR GRADES PRE-K,...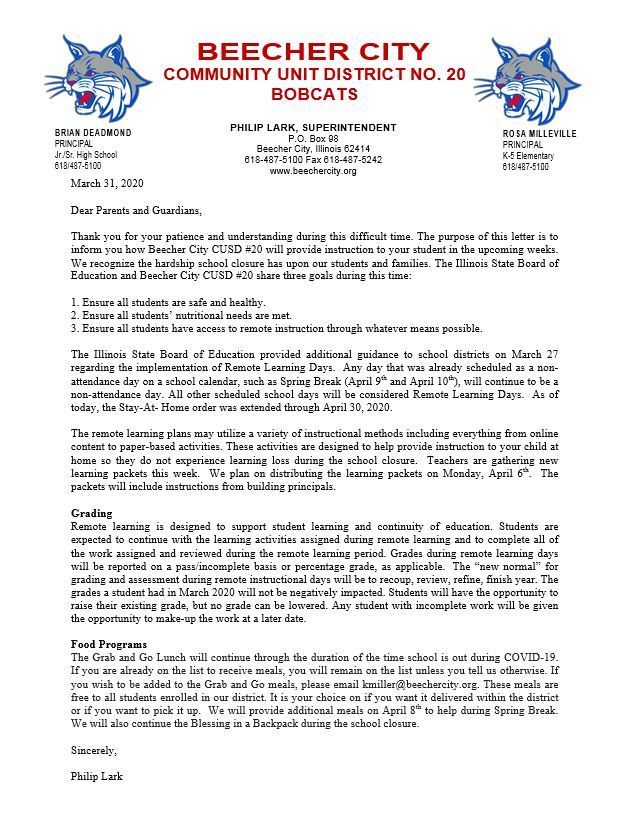 Beecher City CUSD #20 Remote Learning
SEE ALL NEWS
LIVE FEED

Beecher City CUSD #20
about 5 hours ago
January 22, 2021
Beecher City's current numbers for this week:
- Staff Quarantined-0
- Staff Positive-1
- Non-Certified Quarantined-0
- Non-Certified Positive-0
- Students Quarantined-13
- Students Positive-0
Students quarantined are contact tracing students as well as students with any of the following symptoms that must stay home:
• Fever >100.4
• Chills
• Fatigue
• Muscle or body aches
• Headache
• Shortness of breath
• Difficulty breathing
• Cough
• Sore throat
• Congestion or runny nose
• Loss of appetite
• New loss of sense of taste or smell
• Nausea
• Vomiting
• Diarrhea
• Abdominal pain
• Any other COVID-19 symptoms identified by the Centers for Disease Control (CDC) or Illinois Department of Public Health (IDPH).
Philip Lark,
Superintendent
Karen Hanfland
1 day ago
The kindergarten had some math fun with the giant dice.
view image

Beecher City Jr/Sr High
2 days ago
JH volleyball starts tomorrow! Practice will be from 3 to 4:30. There will also be practice on Friday from 3 to 4:30. You must have a Covid waiver on file at the school to participate. Mask are required.

Beecher City Jr/Sr High
3 days ago
6th Grade Science researched specific volcanoes and how they impact the people that live near them. They presented their presentations this past week. 7th Grade Science is learning about the atmosphere. They crushed cans utilizing air pressure in a lab activity this past week.
view image

Beecher City Jr/Sr High
3 days ago
There will be HS boys and girls basketball practice tomorrow (Weds.) from 3:15 - 4:30. HS boys will be at Beecher City and HS girls will be at Cowden. There will be a bus leaving here from Beecher City at 3:00 and then Cowden at 3:10. Cowden bus will then return students after 4:30. Masks will be required. No access to locker rooms.
SEE ALL POSTS